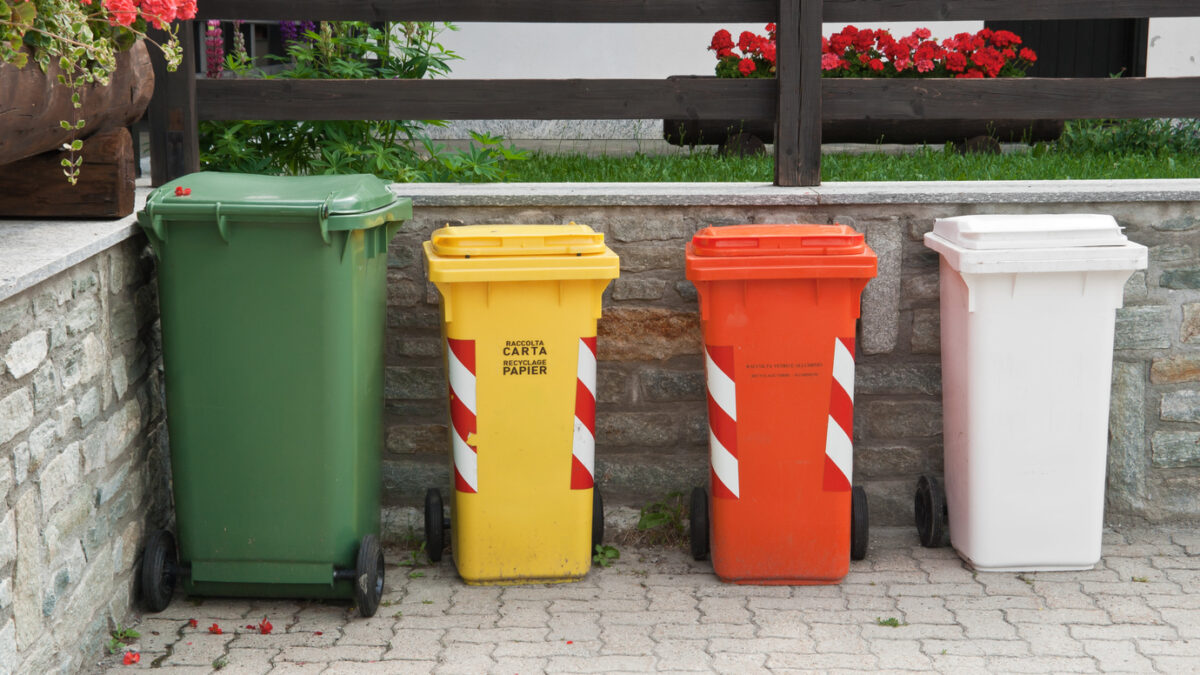 Kerbside Bin Collection 🗑️
Kerbside Bin Collection 🗑️: You probably have heard of this term before, right? In American English, you may know this as curb or curbside, but here in Australia – and other similar countries like New Zealand and the United Kingdom – we simply refer to it as kerb or kerbside.
But do you know what this all means? Some of you probably do while some don't. Either way, in this blog, we will discuss essential information you should all know when it comes to kerbside bin collection. Additionally, Waster will also share with you the different bins it can provide to small and medium Australian businesses. Read on to learn more.
---
>Download Now: Free PDF Business Owners Guide To General Waste Bin Services
---
A Bit About Waster
Before we continue with the discussion on kerbside bin collection, let me share with you more information about Waster.
We here at Waster provide you with innovative solutions for you and your business's waste management and recycling needs. Furthermore, we provide flexible, 30-day contracts instead of the typical lock-in contracts, which proves to be better.
Click on the blue button to learn more.
---
READ: Canterbury-Bankstown Waste Management 🗑️
---
Things You Should Know About Kerbside Bin Collection
First, we should define what kerbside bin collection is. The term means a service provided to (typically) households for their rubbish's, trash's or wastes' disposal. What usually happens is this: the local council or a private waste management company provides wheelie bins put in the kerbside. Once completely filled with the designated waste, the bins are then emptied by rubbish trucks. The rubbish truck's collected wastes are either sent to a landfill or recycling plant, depending on its type.
The Importance
You might be asking yourselves "What is the importance of kerbside bin collection?" initially if you did not know. To emphasise, the people of the past did not have the same luxury as us in terms of waste management. The following statement from Busch systems stated that:
Overcrowding and the growth of industrialization in the nineteenth century led to more Waste being left in cities, which caused outbreaks of diseases such as cholera that cost human lives.
This meant that people got all kinds of illnesses due to waste being left on the streets. All they had were "cart men" that collected waste to be disposed of, going from home to home.
Kerbside bin or waste collection helped remove that. After all, cleanliness is closely associated with health. Nowadays, collecting waste is becoming more and more low-risk because of the advancement of technology that can help in waste management and recycling, as well as certification training to ensure that waste collectors know what they are doing.
Helping The Environment
Additionally, along with maintaining overall health, kerbside bin collection also greatly helps the environment. Before, rubbish collection only involved disposing of it in landfills. There was no concept of resource recovery then. But nowadays, there are different ways on how we can handle the waste produced. Along with disposing of it in landfills, we can also now use waste for energy purposes. This is through the help of today's kerbside bin collection.
Some Additional Things To Remember
Remember that kerbside bin collection is not only applicable to households but also to smaller businesses, in general. Typically, you can acquire three bin sizes for the collection: 240, 660, and 1,100 litres. These smaller bins are typically more suitable as bigger bins are more dangerous.
Most councils will let you place up to 660-litre bins on the kerbside. This is when there is no suitable alley, laneway or car park behind.
Additionally, you should also remember that bin should be placed facing the street by 5 pm the night before and will be emptied, in general, overnight.
Check out how you can get a food waste bin for your business by clicking this link.
Waster's Kerbside Bin Collection Service
Waster firstly offers enables businesses to access to the cheapest waste management and recycling services all throughout Australia. Of course, we offer competitive garbage pickup or rubbish removal, namely kerbside bin collection prices available in the Australian garbage market. A statement from our very own states that our services to businesses "require no lock-in contracts, no unjustified rate increases and no hidden costs" and operates in all metro regions throughout Australia.
The bins for kerbside collection we deliver to businesses include cardboard and paper recycling, commingled recycling, confidential paper destruction, general waste, grease trap liquid service, medical service, organic waste service, sanitary bin service, and Terracycle Recycling boxes.
We also recommend you purchase any suitable recycle bins for kerbside collection to save up more money. Filling up rubbish bins with loads of waste will make it more expensive; recycling helps reduce that!
Take note that there is no hidden charge in our services. Additionally, we even offer discounts if you purchase multiple bins!
Why You Should Avail Our Services
Now, if you plan on starting a business or if you already have a thriving business there, you should consider some factors regarding waste management and recycling kerbside bin collection services before doing so. Location, target customers, capital; these are just some of the things you should think about. But there is another important factor that people forget sometimes, and that is the disposal or recovery of your waste with the help of Waster, of course.
Look no further, as we here at Waster will help you with that! Here are just some of the reason why we are the best business for you:
You pay exactly what you asked for – and not a dollar more! For your waste management and recycling kerbside bin collection needs, avail our flexible, 30-day contracts instead of those long, unproductive, and hidden fee-containing lock-in contracts.
Designed for small and medium businesses – we help you reduce cost while boosting recycling. That's a win-win situation!
On-time and reliable – we provide fully-accredited logistics and facility operators. By saying so, we ensure the safety and efficiency of our services.
We highly recommend that business follow a waste management plan to boost their recycling, pick the right wheelie bin sizes for your business and lower their costs sustainably for kerbside bin collection.
Waster offers waste industry-leading waste collection services reliability and dependability of utilising only fully licensed, accredited and vetted service vehicles, facilities, landfills and recycling locations. By utilising a wider network of both vehicles and facilities, Waster can provide back up services in case of any unforeseen problem. Furthermore, Waster and all vehicles, personnel and facilities are fully insured and hold all required licenses to perform the contracted services.
Kerbside Bin Collection: Conclusion
We all need to remember the importance of kerbside bin collection for households and small businesses. It ensures overall human, animal, and plant health, along with the safety of the environment. In Australia, Waster is one of the most reliable waste management companies that can provide you with different kerbside bin collection services.
Check out our blog on dog grooming salon waste disposal for more interesting reads.
Waster: Things You Need To Know
If you're looking for different bin services, check our waste recycling shop and find the best deals in terms of pricing and services.
Also, please call 1300 WASTER (1300 927 837), or email us at enquiries@waster.com.au if you have any further questions.