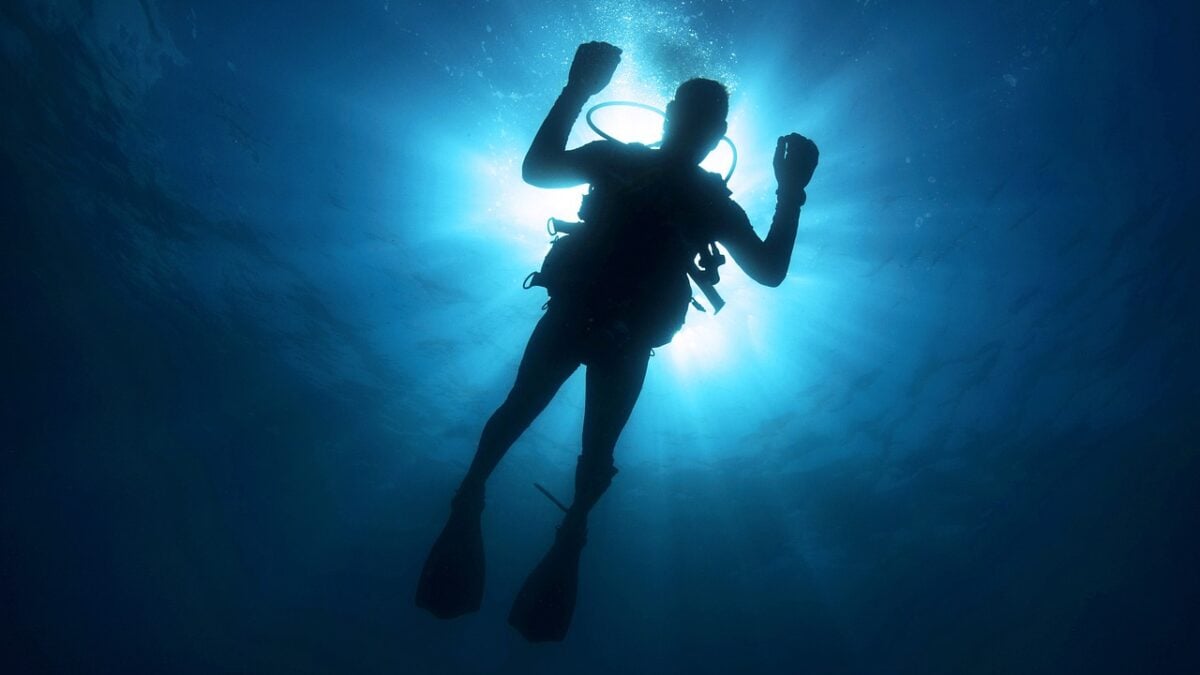 How Can You Recycle Wetsuits In Australia? 🌊
Wetsuit Recycling Australia 🌊: Do you have plenty of viable options when it comes to wetsuit recycling in Australia? We give you the best option available to get rid of your wetsuit in the most environmentally responsible way possible! Continue reading this blog to learn more. 
Ah, the joys of scuba diving? Oh, me? A scuba diver? No, I actually am not.
I enjoy watching many films and documentaries on TV that have divers traversing through the oceans and seas, discovering all kinds of marine life.
One thing I always liked about divers is the wetsuit that they wear when they dive. Contrary to what others think, tight gear and all, I find them really cool. Maybe one day, I can get to dive and discover what is in the oceans and seas of this world.
Of course, aside from how wetsuits look, they also serve an important purpose: protecting the diver under the cold water. They keep divers warm and protected. Surfers and swimmers alike also use wetsuits for the same reasons we just mentioned.
However, one thing I do not like about wetsuits is that they can become a detriment to the environment if they are disposed of in landfill. As wetsuits are primarily made of neoprene, a non-biodegradable material made from petroleum, they are bad for landfill but good for other things that can be attained through recycling.
The question is, however, how can wetsuits be recycled? Here in Australia, do we have any recycling options for them? Is wetsuit recycling even possible in Australia, first and foremost?
We answer all of these questions below, so we urge you to finish reading the blog.
Learn who Waster is and what it can do for businesses
Before we go further and learn more about wetsuit recycling here in Australia, let me share with you more information about Waster.
---
>Download Now: Free PDF Business Owners Guide To Commingled Recycling Bin Services
---
We here at Waster provide you with innovative solutions for your and your business's waste management and recycling needs. Furthermore, we provide flexible, 30-day contracts instead of the typical lock-in contracts to SMEs, which proves to be better.
If your business is based in Australia, partnering up with Waster will prove to be beneficial for your business! Here, I enumerate to you what we bring to the table in terms of providing quality waste and recycling services.
You pay exactly what you asked for – and not a dollar more! For your waste management and recycling needs, avail of our flexible, 30-day contracts instead of those long, unproductive and hidden fee-containing lock-in contracts.
Designed for small and medium businesses – we help you reduce costs whilst boosting recycling. That's a win-win situation!
On-time and reliable – we provide fully-accredited logistics and facility operators. By saying so, we ensure the safety and efficiency of our services.
As such, in the waste management industry, problems are bound to rise like in any other business. But of course, not as big of a problem as wetsuits that needs more recycling efforts so that they won't go to landfills in Australia!  If such issues arise in regard to our service, you can talk to our friendly customer service team.
Click on the blue button to learn more.
---
READ NOW: Marine Waste Recycling News 🌊
---
Now, on to wetsuit recycling in Australia!
Everything you need to know about wetsuit recycling in Australia
It is certainly tricky to figure out what we should do with our wetsuits if we want to dispose of them without affecting the environment negatively. But we assure you that in Australia, you have the best option when it comes to wetsuit recycling.
Before we get to recycling your wetsuits, we want to add one more question: is recycling the sole option when you want to get rid of them? The answer to that, of course, is no.
A good-quality wetsuit would last an average person around 5 years, which would depend on how frequent the person dives, swims, surfs etc. and how well they take care of it.
If it is still in a good condition, then we would suggest that you give it to others such as your close family members or friends instead of jumping straight to recycling. Or, you could go and donate your used but good-conditioned wetsuit to the less fortunate.
Where wetsuit recycling comes in
If you have no other options, then you can now go ahead and recycle your wetsuits.
In Australia, the best option you can find when it comes to wetsuit recycling is Rip Curl and TerraCycle's joint free wetsuit recycling program.
This fairly recent program now gives divers, surfers and swimmers across Australia the opportunity to recycle any surf-branded wetsuit at participating Rip Curl stores. All recycled rubber will now be repurposed for use in the safety attenuation layer of soft fall matting used at playgrounds and outdoor gyms.
How do you send them your wetsuits for recycling in Australia? Here's how!
You have the option of mailing your wetsuits back to Rip Curl or dropping them off at your nearest selected store.
Your old wetsuits then get sent with other collected wetsuits to TerraCycle.
TerraCycle proceeds to turn them into crumbled, raw material.
The material is transformed into new things such as soft matting used at playgrounds or gyms, as we already mentioned above.
Here are the following Rip Curl stores available in Australia participating in the wetsuit recycling program:
VIC:
Emporium
Mordiallic
Mornington
Newtown
Phillip Island
Torquay
Sorrento (Foreshore)
NSW:
Bondi
Byron Bay
Casuarina Beach
Cronulla
Manly
Merewether
Merimbula
North Wollongong
Narrabeen
Ulladulla
Other Rip Curl stores in Australia that accepts wetsuits for recycling include the following:
QLD:
Burleigh Heads
Coolangatta
Coolum Beach
Maroochydore
Noosaville
Pacific Fair
SA:
Henley Beach
WA:
Carousel
Joondalup
Margaret River
Scarborough
Just a quick reminder: you do not need to clean your wetsuit to send it to Rip Curl and TerraCycle's recycling program in Australia. However, you have to make sure that it is dry as Rip Curl stores will not accept wet items.
Contact Waster right now for your waste and recycling needs now!
Does your Australian-based business need waste and recycling services? If so, then you have come to the right website!
Please call 1300 WASTER (1300 927 837).  You can also email us at info@waster.com.au or enquiries@waster.com.au if you have further questions. Find the best deals in terms of waste and recycling pricing and services!