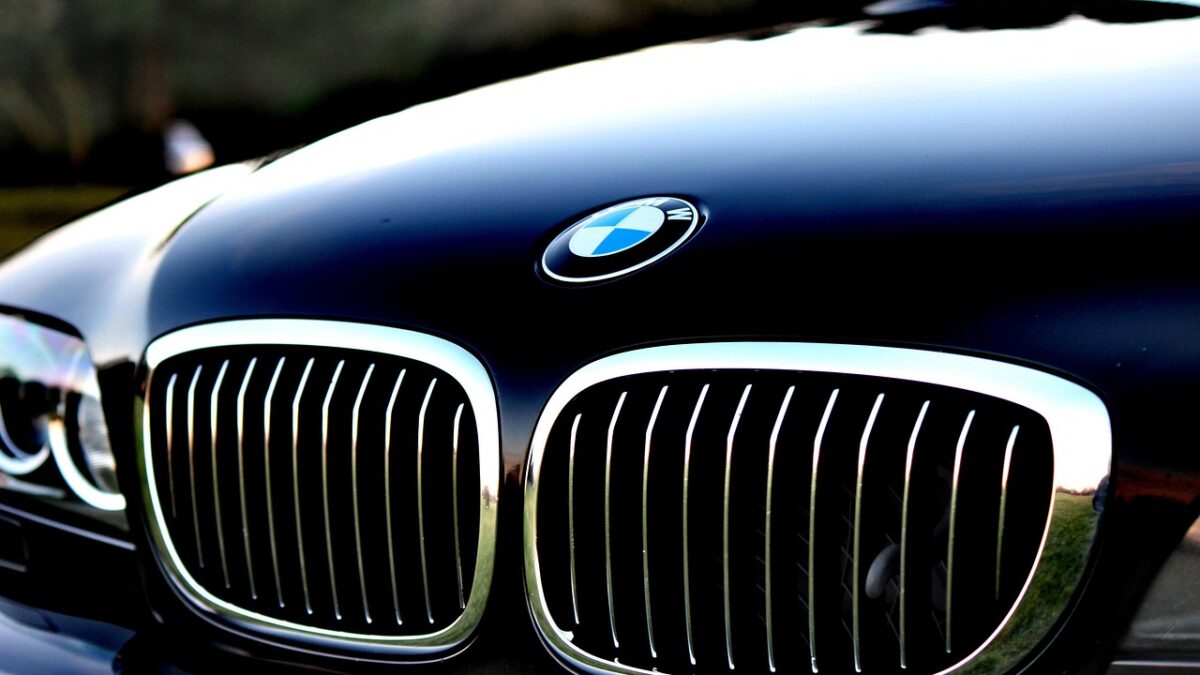 Marine Waste Recycling News 🌊
thanMarine Waste Recycling 🌊: In this blog, we bring the latest marine waste recycling news and share our thoughts on it with you, our readers. The latest marine recycling news? BMW, the German multinational automobile giant, has joined fellow manufacturer Ford in recycling marine waste to make vehicle parts. Continue reading this blog to learn more.
Marine waste has long been a problem for what seems like forever.
Did you know that according to the Pew Charitable Trusts, an average of nearly 13 million metric tonnes of plastic waste enter the ocean each year? Of course, this statistic only spells bad news for the oceans, seas and marine life. That would equate to a single rubbish truck emptying its full load of plastic rubbish into the sea every minute.
If that does not make you worry, then this surely would. Research states that plastic will likely outweigh all fishes in the sea come 2050! Should something not be done to prevent this, then we are certainly doomed.
But thankfully, efforts are constantly being made to reduce this possibility, along with reducing marine waste. Our latest marine recycling news reports that BMW has now joined Ford in recycling marine waste to make vehicle parts.
Below, we talk more about the news. We also share with you our thoughts about this news. Spoiler alert: we have nothing but praise for it. Stick around, read further and learn more!
Learn who Waster is and what it can do for businesses
Before we go further and learn more about the latest marine recycling news involving BMW and Ford and share with you our thoughts about it, let me share with you more information about Waster.
---
>Download Now: Free PDF Business Owners Guide To Commingled Recycling Bin Services
---
We here at Waster provide you with innovative solutions for your and your business's waste management and recycling needs. Furthermore, we provide flexible, 30-day contracts instead of the typical lock-in contracts to SMEs, which proves to be better.
If your business is based in Australia, partnering up with Waster will prove to be beneficial for your business! Here, I enumerate to you what we bring to the table in terms of providing quality waste and recycling services.
You pay exactly what you asked for – and not a dollar more! For your waste management and recycling needs, avail of our flexible, 30-day contracts instead of those long, unproductive and hidden fee-containing lock-in contracts.
Designed for small and medium businesses – we help you reduce costs whilst boosting recycling. That's a win-win situation!
On-time and reliable – we provide fully-accredited logistics and facility operators. By saying so, we ensure the safety and efficiency of our services.
As such, in the waste management industry, problems are bound to rise like in any other business. But of course, not as big of a problem as marine waste that needs more recycling efforts!  If such issues arise in regard to our service, you can talk to our friendly customer service team.
Click on the blue button to learn more.
---
READ NOW: How AI Can Help In Recycling ♻️🤖
---
Now, on to the latest marine waste recycling news!
The latest good news on marine recycling
As already mentioned a number of times above, BMW joins Ford in recycling marine waste to manufacture trim parts.
The automobile manufacturing giant created a unique recycling process that produces recycled plastic material made from ocean waste. This said unique recycling process has cut down CO2 emissions by 25 per cent – a much-welcomed, significant decrease compared to the traditional way of manufacturing components.
NEUE KLASSE models that are aiming to launch into the market from 2025 onwards will feature vehicle parts made of plastic whose raw material contains around 30 per cent recycled fishing nets and ropes.
This raw material is actively sought and acquired from different ports all over the world to ensure that it does not end up being discarded in the sea.
Curious about the exclusive marine waste recycling process? Well, the waste material from the maritime industry is used to produce trim parts suitable for the exterior and interior of future vehicles. As mentioned above, the resulting components have an approximately 25 per cent lower carbon footprint than their counterparts made from conventionally manufactured plastics.
More on BMW's marine recycling efforts
In their marine waste recycling efforts, the BMW Group is working with different approaches to using plastic waste from the maritime industry as a raw material for trim parts to conserve valuable resources and reduce carbon dioxide emissions.
This form of recycling makes it possible to reduce the need for petroleum-based primary plastics and at the same time counteract ocean pollution.
The automobile manufacturing company uses recycled nylon waste as the basis for a synthetic yarn from which the floor mats in BMW iX and the new BMW X1, to give an example, are made. The material, known as Econyl, is produced from discarded fishing nets well as worn floor coverings and residual waste from plastics production.
Innovating further
The report does not end there. We have more on BMW's marine recycling efforts.
They developed a new initiative together with the Danish company PLASTIX and plan to take the recycling of marine plastic waste a step further.
After separation, fishing nets and ropes undergo an innovative process that produces plastic granules.
Whilst recycled marine plastic has so far only been used in the automotive industry in the form of fibres for new vehicle components, this recycled material is now also suitable for the injection moulding process for the first time. The raw material for the components manufactured in this way can consist of around 30 per cent marine plastic waste.
Of course, this creates additional application possibilities for recycled plastics. The components manufactured using the injection moulding process are trim parts. The trim parts will be used in both non-visible and visible areas of the exterior and interior of the NEUE KLASSE models from 2025.
Overall, the BMW Group has set itself the target of increasing the proportion of secondary materials in the thermoplastics used in new vehicles from currently around 20 per cent to an average of 40 per cent by 2030.
Waster's final thoughts
Obviously, Mr Waster applauds the marine waste recycling efforts of BMW. Not a lot of companies go out of their way to do better for the environment. It is only right that a company that produces some of the best vehicles known to man do their best to give back to the community and produce vehicle parts from recycled marine plastic waste.
We are definitely excited for the future as we see their marine waste recycling innovation take a step further. Let's hope for the best in the near future! And of course, let's do our part in taking care of the environment.
Contact Waster right now for your waste and recycling needs now!
Does your Australian-based business need waste and recycling services? If so, then you have come to the right website!
Please call 1300 WASTER (1300 927 837).  You can also email us at info@waster.com.au or enquiries@waster.com.au if you have further questions. Find the best deals in terms of waste and recycling pricing and services!