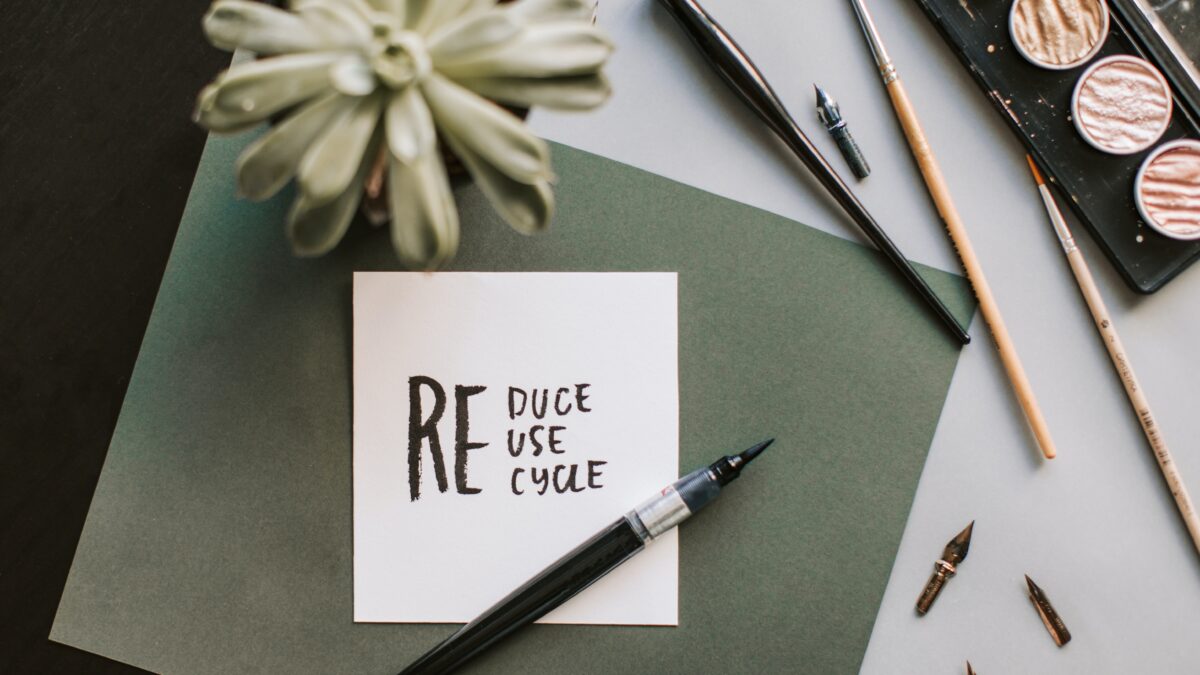 Are We On Pace To Achieve Australia's 2025 National Packaging Targets? ♻️
Australia National Packaging Target ♻️: 4 targets that are to be achieved in 2025 were introduced by the Australian Packaging Covenant Organisation (shortened to APCO) to concoct a fresher and more sustainable stratagem for dealing with packaging. Supported by governments all around Australia, the targets provide a vital step for Australia to achieve a more circular economy when it comes to packaging. Is Australia on pace to achieve said targets, or has the country encountered roadblocks that hinder it from achieving them? Let us take a look and see in this blog.  
Australia has had its fair share of plastic packaging problems in the past couple of years. But even with the encountered problems, it has delivered viable solutions to counter them.
In 2018, industries and governments all around Australia supported APCO's 2025 National Packaging Targets. As already mentioned above, they bring a newer and also more sustainable approach to packaging. The targets encompass all made, used and sold packaging in Australia. Take a look at the 4 2025 National Packaging Targets below:
The targets
100 per cent reusable, recyclable or compostable packaging.
70 per cent of plastic packaging recycled or composted.
50 per cent of average recycled content included in packaging (reduced by 28% from the 2017-18 baseline)
The phase-out of problematic and unnecessary single-use plastic packaging.
According to the APCO, the "2025 Targets require a complete and systemic change to the way Australia creates, collects, and recovers product packaging". Additionally, they are "an important step on Australia's journey towards a circular economy for packaging". A lot of consultation and planning by the industry and government before they were developed and are in line with the ambitious sustainable packaging initiatives being delivered globally.
Looking back, Australia has really come up with effective ways to counter packaging problems. However, are Australia's national packaging targets close to being achievable come 2025 or not? Let's delve deeper and discuss below.
Australia national packaging target: nowhere close
Unfortunately, it looks like Australia would not achieve its national packaging target in 2025. At best, it would manage to recycle 2/3 of what it originally intended to achieve. We share more in the story below.
---
>Download Now: Free PDF Business Owners Guide To Commingled Recycling Bin Services
---
According to the latest annual figures as originally reported by the Guardian, Australia has only managed to recycle 18 per cent of its plastic packaging. As a result, and as mentioned above, it will only manage to recycle 2/3 of its original target of 70 per cent by 2025.
In fact, the review released projected that plastic recycling rates will more than likely not exceed 46 per cent by 2025 despite the $250 million the federal government has invested in recycling. So, why is that – are there any particular reasons for that?
Various reasons arise as to why Australia may more than likely fail to achieve its national packaging targets. One reason may be lax laws. Plastic campaigners such as the Australian Marine Conservation Society mentioned that the review by the APCO showed the approach, currently led by the industry, continues to fail and needs stronger, stricter laws.
"The report highlights insufficient action by business and a lack of enforcement as key barriers to progress. It found that only 48% of rigid plastic packaging has good recyclability."
During the targets' introduction in 2018, experts claimed that they will not succeed, blaming the industry-led approach that has no penalties for failures. Companies in Australia can simply choose to work outside and have the states regulate them, but a 2021 review mentioned the lack of reported compliance actions, investigations or complaints over the previous four years.
More on the report
In addition, Australia will also fail its national packaging target of achieving a 100-per cent reusable, recyclable or compostable packaging by 2025. The review said it should expect to only reach 94 per cent.
But still, there is one target that can and should be achieved by 2025, although only a part of it would. A target to increase the amount of recycled content being used in packaging to 50% would be met for glass and PET plastic used for drink bottles. However, it would be for other plastics used in packaging, as mentioned by the APCO. Let's see what the APCO has to say.
Australia national packaging target: what does the APCO say?
During the review, APCO members expressed that they encountered a "competitive disadvantage" due to the presence of "free riders" who do not account to governments, as well as other APCO members who have not performed up to standard. Additionally, this situation clearly impedes their ability to take ambitious action.
The chief executive of APCO, Chris Foley, expressed his disappointment, citing the need for improvements in packaging design and to expand business-to-business recycling.
"It is time for many businesses to do more to reduce the impact of their packaging and improve its recoverability," he said.
"If industry cannot do better as a whole, governments will pursue harder regulation. It is clear a stronger co-regulatory framework that brings in and aligns the entire packaging system and creates an even playing field for all will help to further reduce environmental impacts and deliver community and economic benefits."
Kate Noble, a plastics policy expert at WWF-Australia, said: "Industry self-regulation has proven to be a failed experiment.
"Industry has said loud and clear they can't deliver these targets without additional government intervention. This intervention needs to come in the shape of stronger laws."
In addition, she mentioned, "We welcome industry making the case for a stronger regulatory framework and laws that can reduce plastic consumption, increase recycling, and ultimately reduce plastic pollution."
More information about Waster
Does your Australian-based business need waste and recycling services? If so, then you have come to the right website!
Please call 1300 WASTER (1300 927 837).  You can also email us at enquiries@waster.com.au if you have any further questions. Find the best deals in terms of waste and recycling pricing and services!