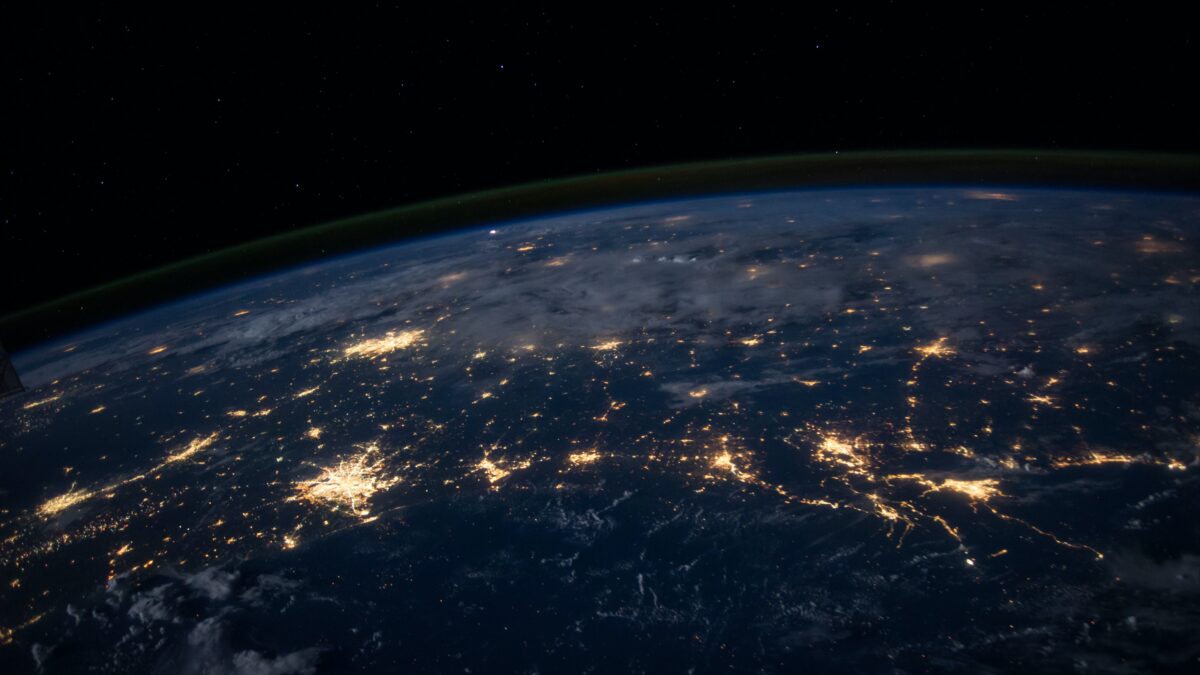 Everything You Should Know About Earth Day 2023 🌏
Earth Day 2023 🌏: Earth Day offers a perfect opportunity to explore and celebrate our planet. Every year, on April 22nd, individuals around the globe come together to learn more about environmental conservation efforts and take part in activities that help reduce the negative impacts of human activity on our environment. This Earth Day 2023 is no exception. In fact, it's set to be one of the most memorable yet. From promoting sustainable practices and discussing climate change issues to focusing on eco-friendly marketing initiatives, you have loads to choose from when it comes to celebrating Earth Day! Keep reading this blog post for a comprehensive overview of all that you should know about Earth Day 2023.
Heads up, people — today is Earth Day! Even though we celebrate this event every single year, I cannot help but get excited by it all the time. 2022 is no different from 2023, at least from my side. The 22nd of April is always a day I am looking forward to every year. Of course, I have my reasons that you would expectedly understand as to why I love Earth Day.
---
>Download Now: Free PDF Business Owners Guide To Commingled Recycling Bin Services
---
Well, as I've already mentioned a while back, I love Earth Day because of the exposure to and addressing of the environmental problems we face today. It gives Earth a platform to voice out its distress. Although it would be better for people to celebrate the Earth and address its problem every day, it is still good that there is a day dedicated to doing just that and helping people become more aware of our environmental circumstances.
With that out the way, let us talk a bit more about Earth Day this 2023.
Earth Day 2023: what theme is it this year?
Since 2020, we've followed Earth Day and its yearly-changing themes. This year would be no different as we follow Earth Day 2023.
In 2020, according to its official website, Earth Day's theme was "climate action". As for 2021, it was "Restore our Earth". Last year, in 2022, the theme was "Invest in our Planet". Now, this Earth Day 2023 is currently occurring this April 22, the theme is also "Invest in our Planet".
The conveyed message in this theme mentions that we should strive towards creating a better future for our planet by addressing urgent environmental concerns, such as climate change, the loss of biodiversity and reducing waste.
Before progressing further, let's learn a bit more history about Earth Day itself.
A brief history of Earth Day
Earth Day first started on 22 April 1970. It became a forum addressing the current problems we face here on Earth, usually pertaining to pollution, climate change, global warming, etc.
It all started in the United States when air pollution was rampant. This is due to the fact that back then, automobiles were very inefficient. Additionally, factories and such were emitting so many air contaminants, but Americans looked at it positively, thinking prosperity is what this meant.
This all changed in 1970, thanks to the efforts of US Senator Gaylord Nelson. He came up with the idea of Earth Day, after all.
20 million Americans backed him up on this, taking to the streets and voicing out their disdain for the environmental problems they faced at that time. And that moment inspired other countries to do the same.
Fast forward to today, and we have more than 190 countries participating – about a billion fighting for our environment!
Some ways you can celebrate Earth Day 2023 in Australia
In this section of the blog, we will share with you other ways Aussies can celebrate Earth Day.
1. Remove the use of plastic altogether
We have already talked about removing plastic straws from our lives to help the Earth. However, a much better solution would be to not use single-use plastics at all. There are plenty of alternatives to plastics such as reusable ones. One example gaining more popularity nowadays are bamboo products. Not only are they eco-friendly, but they are also quite sustainable.
2. If possible, reduce your intake of meat
Now, this might sound funny to you, but reducing your meat intake can have a positive impact on the environment. The benefits of cutting down on meat include reduced greenhouse emissions and water use. Climate change is a real problem and cutting down on meat intake might help in the fight against it.
3. Plant a tree
Deforestation is a real global problem that should be addressed immediately. Trees, after all, provide us with shade, oxygen and all kinds of resources. Aside from that, trees can absorb carbon dioxide from the atmosphere, combat climate change, and provide a habitat for wildlife. We could counter this and help in the advocacy of Earth Day 2023. For example, we could try to plant at least one tree in our nearby areas. That would certainly make a change.
4. Use eco-friendly transportation
Walk, bike, carpool or use public transportation to reduce carbon emissions. I would certainly suggest cycling or walking, depending on how near you are, because of loads of benefits you could get aside from helping the Earth. Walking or cycling can help you stay in shape and healthy. They could also save you some money that you would spend on gas or commuting.
Earth Day 2022: conclusion
Before wrapping up our blog on Earth Day 2023, let me first state what I have concluded while writing this. The one thing I want to see happen is for people to treat every day as Earth Day.
In the first place, there shouldn't even be an Earth Day. But don't get me wrong, I love me some Earth Day myself, but isn't it better if we treat every day like Earth Day?
In saying this, I hope you enjoyed celebrating Earth Day 2023 and making a difference!
Waster's final thoughts on Earth Day 2023
In conclusion, Earth Day 2023 is an incredibly important event as it is a chance to take a stand on global issues and make the changes needed for a better future. We can all continue to strive to educate ourselves and our peers about the realities of climate change and its devastating effects.
We have the capacity and power within us to set new standards for sustainability through eco-friendly choices like energy-efficient transportation and renewable energy sources. Therefore, we must come together in this common cause and take up arms in defence of mother nature by promoting healthy habits and showing individual responsibility towards the environment.
By following these ways or finding our own, we can bring awareness to Earth Day's mission worldwide, creating positive change from small-scale to major society-level impacts.
So, what are your thoughts on Earth Day 2023? Let us know in the comment section below!
More information on Waster
Does your Australian-based business need waste and recycling services? If so, then you have come to the right website!
Please call 1300 WASTER (1300 927 837).  You can also email us at enquiries@waster.com.au if you have any further questions. Find the best deals in terms of waste and recycling pricing and services!