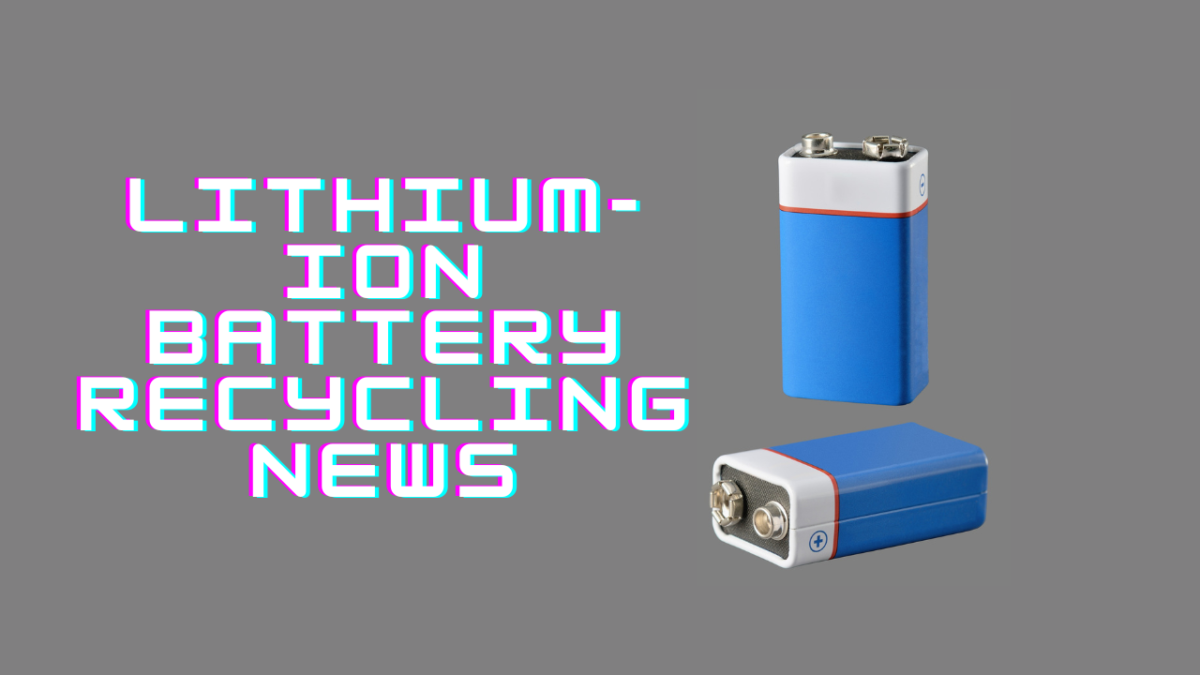 News On Lithium-Ion Battery Recycling 🔋 – Taking A Look At Envirostream And LG's Partnership
Lithium-Ion Battery Recycling Latest News 🔋: In this blog, we talk about the latest good news on tackling a long-standing problem in Australia. Lithium Australia's subsidiary Envirostream has forged a partnership with LG Energy Solution to recycle significant volumes of lithium-ion batteries. Continue reading this blog to learn more. 
For a number of years, we have had a growing issue with lithium-ion batteries. Every year, Australia produces a whopping 3,300 tonnes of lithium-ion batteries. It is, of course, our job to keep them from going into landfill and wasting precious battery materials such as battery metals.
Below, we bring to you two of the challenges of Australia's lithium-ion battery waste problems:
Australia only recycled 10 per cent of its lithium-ion battery waste last 2021, compared with 99 per cent of lead acid battery waste.
Lithium-ion battery waste will only grow further without a proper recycling plan. Yearly, lithium-ion battery waste grows 20 per cent and could exceed 136,000 by 2036 if left unchecked. 
As early as today, Australia should be planning on how to tackle this growing issue.
Fortunately, some good news has come around that can help with this expanding waste problem.
As mentioned above, Lithium Australia's own Envirostream Australia Pty Ltd recently executed a partnership with LG Energy Solution (LGES) to process (i.e., recycle), at a minimum, 250 tonnes of lithium-ion batteries, which would equate to more than 5,000 energy storage systems.
Below, we discuss everything that you should know about it further. So, we encourage you to continue reading our blog to learn more.
Who's Waster and what can it do for businesses? Learn more
Before we go further and learn more about Envirostream and LG's partnership for the purpose of strengthening lithium-ion battery recycling in Australia, let me share with you more information about Waster.
---
>Download Now: Free PDF Business Owners Guide To Commingled Recycling Bin Services
---
We here at Waster provide you with innovative solutions for your and your business's waste management and recycling needs. Furthermore, we provide flexible, 30-day contracts instead of the typical lock-in contracts to SMEs, which proves to be better.
If your business is based in Australia, partnering up with Waster will prove to be beneficial for your business – as beneficial as Envirostream and LGES's lithium-ion battery recycling partnership! Here, I enumerate to you what we bring to the table in terms of providing quality waste and recycling services.
You pay exactly what you asked for – and not a dollar more! For your waste management and recycling needs, avail of our flexible, 30-day contracts instead of those long, unproductive and hidden fee-containing lock-in contracts.
Designed for small and medium businesses – we help you reduce costs while boosting recycling. That's a win-win situation!
On-time and reliable – we provide fully-accredited logistics and facility operators. By saying so, we ensure the safety and efficiency of our services.
As such, in the waste management industry, problems are bound to rise like in any other business. If such issues arise in regard to our service, you can talk to our friendly customer service team.
Click on the blue button to learn more.
---
READ NOW: Clarence The Alien And His Advanced Recycling Technology 👽
---
Envirostream-LG partnership for the purpose of lithium-ion battery recycling
In our latest recycling news, Lithium Australia-owned Envirostream Australia Pty Ltd, as mentioned above, forged a much-need partnership with energy solution-provider giant LG.
The main purpose of the reported partnership is to recycle over 250 tonnes of lithium-ion battery waste in Australia. Under the said agreement, the company responsible will deliver used lithium-ion batteries to the recycler's facilities in Melbourne, of course, with the purpose of recycling or repurposing.
In the recycling facilities located in Melbourne, the lithium-ion batteries will be stripped, processed and treated before being repurposed into new energy storage solutions.
Additionally, the agreement between the two companies will cover an initial period that ends in August 2023 with the option of proceeding on a rolling 6-month basis.
Before the recent lithium-ion battery recycling agreement between Envirostream and LG, the pair initially inked a prior agreement that allowed Envirostream to recycle more than 85 tonnes of LG Energy's batteries since 2018.
In fact, Envirostream can recover as plenty as 95 per cent of the materials from a used battery! It can disseminate the battery into its key ingredients: steel, copper aluminium and other important metals usually found in batteries.
Afterwards, the metals gathered are then fused in a combination called 'mixed metal dust' which finds new life in lithium-ion batteries' anode and cathode powders.
This partnership has long headed in the right direction as just this May, the company amassed 90 tonnes of lithium-ion batteries in its arsenal. A month later, the company proceeded to amass 94 tonnes and in July, 100 tonnes of it.
More on this piece of news
In this section, we bring to you more on the news about lithium-ion battery recycling.
Aside from LGES and their lithium-ion battery recycling partnership, Envirostream has also partnered up with Bunnings and Officeworks and collect their battery waste. The company says that a recent with the country's largest battery retailer, Battery World, could push collection rates even further.
As stated by Envirostream's General Manager Andrew Mackenzie: "LGES shares our aspirations of an ethical and sustainable future for the global battery industry. Making these batteries available to Envirostream for recycling demonstrates LGES's commitment to our shared vision. Envirostream has been recycling batteries since 2018 and it's very pleasing to see LGES commit to Envirostream as its Australian battery recycling for these new volumes."
Lithium-ion battery recycling: Waster's final thoughts
Obviously, we here at Waster fully support the two companies' partnership in recycling lithium-ion batteries. Lithium-ion battery waste problem in Australia is very much real, so we need all the help we can get to remove, or at the very least, reduce them.
We, of course, expect even better news in the coming future when it comes to lithium-ion battery recycling.
Contact Waster right now for your waste and recycling needs now!
Does your Australian-based business need waste and recycling services? If so, then you have come to the right website!
Please call 1300 WASTER (1300 927 837).  You can also email us at info@waster.com.au or enquiries@waster.com.au if you have further questions. Find the best deals in terms of waste and recycling pricing and services!