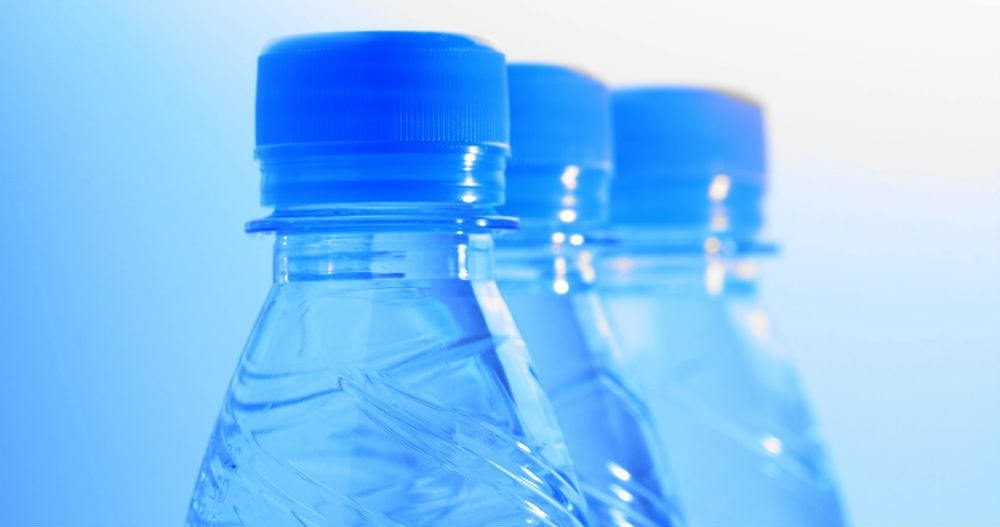 Plastic Recycling Australia: Options For Businesses To Recycle Plastic
Plastic Recycling Australia: Many people are pleasantly pleased to find out that we are finally starting to make some real headway in recycling and resource recovery as a society and no longer dump the majority of our waste at landfills. There are increasing opportunities for recycling becoming viable every day and we will touch on some of them here.
In our regular blogs on all things recycling-related, we often cover the negative side of plastic recycling and how plastic can be a real issue for our planet.
We have covered topics such as the issues with biodegradable plastics and alternatives to plastic – and their weaknesses.
A Little Bit About Waster: And How We Can Help You With Business Recycling
Waster offers flexible (30-day agreements) waste and recycling services to small and medium Australian businesses.
We provide all commercial waste and recycling services to small and medium businesses. Whilst plastic recycling Australia is not the easiest service, depending on types of plastic – i.e., from polystyrene to plastic wrap etc – there are still lots of options available.
You can recycle plastic bottles through our commingled recycling bins. Check out prices and options in our online waste shop by pressing the button below:
A Little Bit About Waster: Introducing Terracycle!
We also offer Terracycle recycling boxes through our website for hard to otherwise recycle things like coffee pods etc.
Terracycle really goes the extra yard in recycling plastics – and can recycle tough products and items from drinking straws, to coffee pods and even plastic toys!
Plastic Recycling Australia: Why We Need To Boost Recycling In Australia
Ever since China implemented a waste ban, Australia greatly suffered its after-effects.
As a result, much of our waste has been stockpiled and not recycled. This is due to the fact that recycling is often not commercially viable for low quality materials.
Even with the China waste ban, countermeasures thought up by the local government makes sure to avoid or at least lessen the landfill disposal.
Just this July, Queensland introduced a waste levy that would aim to decrease the disposal of waste to landfill and encourage recycling.
"How can implementing an expensive levy even help?"
That might be the question you're asking. The answer: it helps a tonne!
As stated by an article, "Increasing levies will mean a movement towards the correct cost of landfill while at the same time generating revenue that can be used to improve recycling infrastructure, or, fingers crossed, even cut council taxes."
Another way to boost recycling is to subsidise recycling in all parts of Australia.
This is not a new thing, though, as an existing subsidy currently funds the recycling facilities of Australia that is valued around $2.5 billion – which is called the Emissions Reduction Fund.
Providing subsidies to recycling facilities ensures that the processing stage of recycling will be increased instead of dumping in landfills.
To quote an important statement, "Subsidies would provide immediate incentives for local recycling plants to increase their processing of this material. In the long run, this may result in more investment in local recycling infrastructure that will be essential to cope with the volume of waste."
To know more about recycling, read our take on the topic of recycling tea bags here.
Plastic Recycling: New Developments That Will Boost Recycling In Australia

There are numerous interesting projects currently happening in Australia that we will touch on this blog. This is vitally important as the Australian waste and recycling industry (and the global industry) have certainly gone through a challenging period in recent years.
Due to the clampdown on low-quality recycling from countries such as China, more and more recycling has been stockpiled or even worse, sent to landfill in Australia in 2019. Hopefully, with some of the innovations as discussed below, plastic recycling performance will improve in 2020!
Redcycle is a Melbourne-based organisation that runs programmes with Coles and Woolworths where bags, boxes, plastic wrap, and many more can be recycled. See our blog on how chemical waste recycling can transform plastic.
Here is a short excerpt from their website:
"Keep your empty bread bags, biscuit packets, frozen food bags, rice and pasta bags, confectionary packets, plastic shopping bags and old reusable bags out of landfill by bringing them into selected Coles and Woolworths supermarkets instead."
See our blog on lego recycling here.
"Drop them into your nearest REDcycle collection bin and the RED Group will do the rest."
"Your empty packaging will be recycled into useful new products such as sturdy outdoor furniture and signage."
Another interesting development is the production of actual fuel from a plastic plant on the New South Wales Central Coast – see the article on ABC here.
Quoting from the article:
"Thousands of tonnes of household plastics thrown away on the New South Wales Central Coast could soon be destined to power cars and trucks – as a result of new technology being used for the first time in Australia."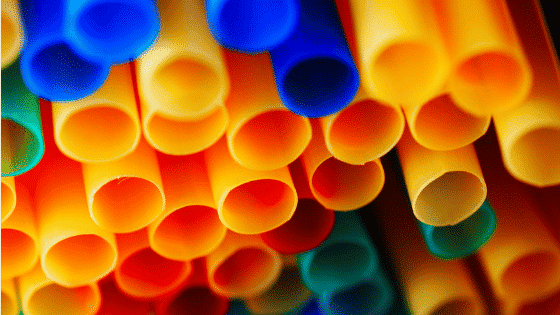 "Foyson Resources Ltd is behind the establishment of a $4 million facility at Berkeley Vale, which will eventually convert 200 tonnes of plastics a day into 50 million litres of diesel and 18 million litres of petrol a year."
"It has significant environmental benefits," said Foyson Managing Director Mike Palmer."
"We're taking plastics which would normally go into a landfill and turning them back into usable fuels – diesels and petrols."
The project as stated above has been criticised by some as burning fossil fuels – and we can understand this argument. We covered similar issues in our blogs on incineration. Incineration – i.e., basically burning waste plastic recycling Australia for electricity, which is very popular in countries such as Sweden and Japan.
Many people argue that we should strive to recycle all waste plastics – and we agree – where this is possible.
Unfortunately, even in 2019 and 2020, there aren't always plastic recycling Australia facilities available for items such as nappy recycling – or even compostable coffee cups.
In this instance, we believe that using fossil fuels in the plastic for energy is much better than disposing of the plastic waste in landfill.
You can also check out a very interesting Youtube video about the current status of recycling in Australia and how scientists have recently discovered an effective recycling solution here:
We have published a recent blog on how incorrect waste disposal service can impact our seas and oceans.
Check out opportunities to get involved in clean up projects in rubbish removal Australia – also see timber recycling.
Plastic innovation: Our Australian Scientists Discovered A Solution
Arthur C. Clarke once said that "Any sufficiently advanced technology is indistinguishable from magic." – which is true to this day.
Australian scientist Dr Len Humphreys and Professor Thomas Maschmeyer have indeed created a technology which can be considered as "magic."
The technology called Catalytic Hydrothermal Reactor (Cat-HTR), which was first developed in 2005, can create recycled oil from waste plastic in just 20 minutes!
Here is a video created by Licella, demonstrating the Cat-HTR and its benefits to the environment:
"What does the Cat-HTR really do?" you might ask. Well,  it transforms and processes biomass and other organic-based material (even non-recyclable plastic!) into oil.
Furthermore, it can "rapidly and economically transform a wide range of biomass, waste plastic and industry residues into a synthetic oil or biocrude to produce more sustainable fuels and chemicals" – according to the official site of Licella.
As opposed to pyrolysis, Cat-HTR has the ability to chemically recycle mixed plastic and multilayer plastic – without the need for plastics to be separated according to type and colour.
It greatly reduces our needs for new fossil fuel, which is a huge factor in global warming. Instead of consuming over 100 million barrels of fossil oil, – which is too much – why not just convert the huge amounts of plastics already existing into recycled oil with the use of Cat-HTR, right?
It also produces 45% less CO2(Carbon Dioxide) in the processing stage.
A plant utilising Cat-HTR can process roughly around 20,000 tonnes of plastic, which can reduce more than 28,000 tonnes of CO2.
See our related blog on crisp packet recycling here.
Innovation: Conclusion
Plastic has been a long-time problem here in Australia. According to research, it was stated that only 9% of plastic end up being recycled. The other percentage of plastics are either incinerated, thrown into landfills, or just scattered across the environment.
Hopefully – with the help from technology innovation- recycling plastic can be increased in the years to come.
In addition, another alternative we can do is to reduce the amount of plastic being produced and used.
Below, here are some reasons why plastic bags are detrimental to the environment:
Plastic causes pollution both in the land and the water bodies
Plastic is made from non-renewable sources
A lot of energy is consumed to produce plastic
Plastic does not decompose – if it does, it takes centuries!
Plastic is harmful to human, wildlife, and marine life health
These are just some of the reasons why plastic is harmful to the world. Less of this means a healthier environment, for sure.
To know more about how to make your business more eco-friendly (less plastic, of course!), check out our blog about it here.
Recycling plastic Australia: we recently covered the new scheme to be introduced in NSW to boost recycling plastic bottles and cans – through the use of a network of reverse vending machines. Through this system – people returning used containers will receive cash or credits for the drinks container. In today's blog – we cover how international drinks company Coca Cola is proposing to boost the proportion of recycling plastic material in its drinks containers.
Waster offers low cost waste and recycling services to small and medium Australian businesses. For details on all your required bin options and prices for services such as recycling plastic – check out our online waste portal as below. You can have complete confidence in your required services with our flexible 30 day agreements – so you will not be locked in to an unsuitable long term contract.
Recycling plastic Australia – major boost as Coca Cola boosts recycling component of bottles.
Quoting from the BBC website on the topic:
"The drinks firm has announced that all 20 of its brands including Sprite, Fanta and Schweppes, will be made up of 50% recycled plastic by 2020."
"The move to boost the recycled content of plastic bottles is part of a new sustainable packaging strategy by the US company."
"It also announced that it will be investing in marketing and advertising to promote recycling."
"Coca-Cola has been the target of a global campaign by Greenpeace urging it to ditch "throwaway plastic".
Jon Woods, general manager of Coca-Cola Great Britain, said: "Our packaging is valuable to us and we don't want to see any of it end up where it shouldn't."
"All of our bottles and cans have been 100% recyclable for some time now, so in theory none should be littered. But we know that isn't happening and that's why we are going to do more."
We certain welcome this development and are hopeful that schemes like this , combined with reverse vending schemes such as that in NSW will reduce plastic pollution of our seas and oceans. Check out a blog we posted on that topic here – national resource recovery.
Waster has contributed some tips on how you can boost recycling in an office at mydeal.com.au.
See our blog on how much plastic waste people produce – it will amaze you!