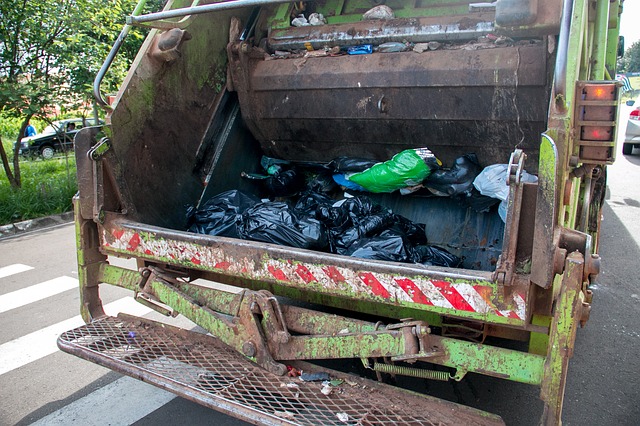 Private Garbage Company: How Important Are They? 🚛
Private Garbage Company 🚛: You might have heard of the following terms once or a couple of times: private rubbish removal, private garbage collection, and private waste management. All of these are the same.
These are integral to society. Without these practices, the world would be a dirtier place.
Garbage removal is not as easy as it looks. It is an intricate process in which every step should be properly done. It has a significant impact on both the people and the environment, for better or for worse depending on how a waste management company does its job. Additionally, industries and developments cannot plan their place without designed waste management. Not only is it required by the law, but not doing so will result in both health and safety risks.
---
>Download Now: Free PDF Business Owners Guide To General Waste Bin Services
---
A bit about Waster
Before I discuss the importance of a private garbage company to both households and businesses, let me share with you more information about Waster.
We here at Waster provide you with innovative solutions for your and your business's waste management and recycling needs. Furthermore, we provide flexible, 30-day contracts instead of the typical lock-in contracts, which proves to be better.
Click on the blue button to learn more.
---
---
The importance of a private garbage company
You should first know what a private rubbish removal company is and what it does before anything else. To elaborate, a private garbage company is any firm dedicated to servicing both homes and businesses alike with the collection, transportation, and disposal of garbage.  
Local councils heavily rely on private garbage companies to provide quality service that protects both the environment and the people. But, in the past, the importance of it was still to be realized. People developed homes and businesses without waste management in mind. As a result, according to the Whittlesea government, problems with amenities, health and safety risks, accessibility problems, and others arose in their place. You can definitely say the same for other places; without proper waste management, additional problems like these will also occur in homes and businesses (especially businesses that generate higher amounts of waste):
lower recycling rates,
more trash will go into landfills, and
waste services will cost higher
Conversely, having effective waste management with the help of private garbage companies will remove all sorts of problems for your home or business. It will make your place cleaner and more hygienic, improve overall population health, sustain the planet, and give job opportunities to others.
Additionally, private garbage companies give homes and businesses alike ways to properly dispose of trash. You can purchase different types of bins from them depending on what type of waste you generate most frequently.
Stages of waste collection
Basically, a private garbage company follows these steps in collecting, sorting, and disposing of garbage:
1. Provide their clients with bins for storage and future collection
Before anything else, all waste generated should be gathered properly by their clients. They should also sort their waste carefully. For example, you should put recyclables in your kerbside recycling bin while you put your non-recyclables in the general waste bin.
2.  Collect trash and transport
The next step a private garbage company does is it then collects the accumulated waste. Depending on the agreement, collection pickup schedules can vary. Then, they transport the waste to their designated areas. Non-recyclables usually end up in landfills while recyclables go to recycling facilities where the handlers there give it a new life and help it make its way to the market again.
Choose Waster!
All across Australia, you can find all sorts of private garbage collection companies. "How can I ensure that the private garbage collection company near me I pick will fulfil their services with efficiency?" Well, Waster is here to do just that!
Why should you pick Waster? Here are some reasons:
You pay exactly what you asked for – and not a dollar more! For your waste management and recycling needs for your waste, avail of our flexible, 30-day contracts instead of those long, unproductive, and hidden fee-containing lock-in contracts.
Designed for small and medium businesses – we help you reduce costs while boosting recycling. That's a win-win situation!
On-time and reliable – we provide fully accredited logistics and facility operators. By saying so, we ensure the safety and efficiency of our services.
Waster enables many Australian businesses to access the cheapest bin collection, removal, and disposal prices there is in the Australian garbage market. A statement from our very own states that it "requires no lock-in contracts, no unjustified rate increases and no hidden costs" and operates in all metro regions throughout Australia.
The bins we deliver to businesses include cardboard and paper recycling, commingled recycling, confidential paper destruction, general waste, grease trap liquid service, medical service, organic waste service, sanitary bin service, and Terracycle Recycling boxes.
Take note that there is no hidden charge in our services. Additionally, we even offer discounts if you purchase multiple bins!
How do I know what's the best bin for me?
You can take a look at our waste recycling shop to learn more. Or you could also contact us, and our friendly customer service team will help you pick out the most suitable front load bin for your business. We here at Waster pride ourselves in providing excellent customer service – no matter who you are and what your business is!
Private garbage company: conclusion
Just as teachers and firefighters are integral pieces of society, so are the private garbage and recycling companies. It may not be seen as a job you should pursue, but it still stands that without private waste management collection companies, the environment would not last much longer.
Waster: things you need to know
If you're looking for recycling bins, check our waste recycling shop and find the best deals in terms of pricing and services.
Also, please call 1300 WASTER (1300 927 837), or email us at enquiries@waster.com.au if you have any further questions.