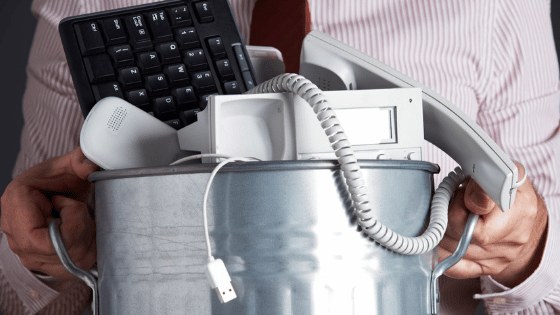 What Is E-waste?💿
What is ewaste? 💿:Like a normal business or any household, you will find you are buying more and more electronic items. Everything once paper-based transformed into something more digital. We have even asked in previous blogs if document shredding is still necessary due to digital advancement. Inevitably, as technology develops even quicker, much of your old electronics will become obsolete. So, we ask today: what is ewaste (or e-waste) in the context of your business in 2019. And, what do you need to know about it?
---
>Download Now: Free PDF Business Owners Guide To Commingled Recycling Bin Services
---
So, what is ewaste or e-waste, exactly?
According to Wikipedia, the definition of what ewaste is: "Electronic waste or e-waste describes discarded electrical or electronic devices. Used electronics which are destined for refurbishment, reuse, resale, salvage recycling through material recovery, or disposal are also considered e-waste."
The sheer amount of ewaste in existence is growing exponentially, as more countries develop, and consumer and business electronics grow year by year.
"An estimated 50 million tons of E-waste are produced each year. The USA discards 30 million computers each year and 100 million phones are disposed of in Europe each year. The Environmental Protection Agency estimates that only 15–20% of e-waste is recycled, the rest of these electronics go directly into landfills and incinerators."
News.com.au reports that "In the last decade Aussies have hoarded 11 million phones and the total of unused mobiles now sitting in our homes is more than 25 million — more than Australia's total population.
"More than 11,000 tonnes of batteries are estimated to end up in landfill every year, but experts say we have a "terrible" approach to recycling here, reusing just 3 per cent".
You know what we find scary? The fact that we will produce double the amount of e-waste in the next decade as forecasted.
In fact, Australia's total ewaste production will increase from around 138,000 tonnes produced in 2012-13 to 223,000 tonnes in 2023-24.
Examples of e-waste
waste
Ewaste examples include the following:
computers
printers
batteries
TVs
calculators
flashlights
CDs
DVDs
CD and DVD players
radio
Along with these ewaste materials, we can also find many other materials like these due to the rapid advancement of technology.
Why is e-waste such a problem?
Let's be honest, Australia and nearly every country send a huge amount of recyclable materials to landfills every year. Or, even worse, people dump them in the environment.
So, why would ewaste be a bigger issue than other types of waste? And why should we put effort into treating it differently?
The major issue is the danger to the environment and human health.
The majority of ewaste is recycled or dumped in Asia or Africa (just like other recycling which has been shipped to China and other countries) – with deadly contamination getting into the soil and causing lead poisoning.
"Residents living around the e-waste recycling sites, even if they do not involve in e-waste recycling activities, can also face the environmental exposure due to the food, water, and environmental contamination caused by e-waste, because they can easily contact to e-waste contaminated air, water, soil, dust, and food sources. In general, there are three main exposure pathways: inhalation, ingestion, and dermal contact."
"Studies show that people living around e-waste recycling sites have a higher daily intake of heavy metals and a more serious body burden. Potential health risks include mental health, impaired cognitive function, and general physical health damage."
This can be particularly dangerous for babies and pregnant women.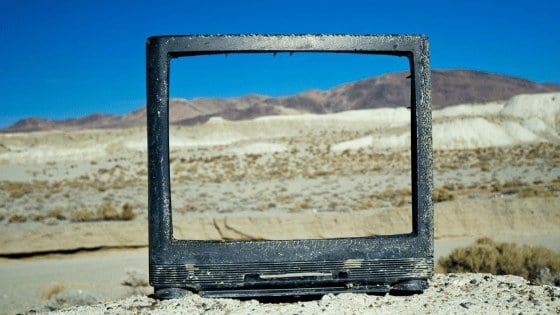 Another question: can you recycle ewaste?
One question you might have in your head: "Can I recycle ewaste, instead?" Quick answer: yes, you can. The embodiment of people tasked to collect and process this type of waste first shreds the ewaste into smaller pieces. After that, they check for foreign particles and get rid of them before shredding them down further. Then, by using a magnet, they separate the non-metallic components for the metallic ones, which are both recyclable. Lastly, water is used to separate plastic and glass components, which they can sell for recycling.
Australia implements the "Legislation"
To date, there has been weak legislation and controls over landfill disposal in Australia. We have only one National Recycling Scheme in place only for TVs and computers. Unfortunately, this represents a measly 10 per cent of our total ewaste here.
For example, an estimated 11,000 tonnes of batteries end up in landfills every year.
From 2020, Victoria will implement a ban on ewaste going to landfill. They will follow South Australia, which also implemented a similar scheme in 2013.
The new solution in Victoria will mean you have to take the ewaste to a designated location for recycling. Considerable state funding will upgrade more than 130 e-waste collection sites around the state. "As a result, 98 per cent of Victorians in metropolitan areas will be within a 20-minute drive of an e-waste disposal point, Mr Krpan said."
How can a business recycle its e-waste currently?
To find out where you can recycle your ewaste, you can bet on the Planet Ark's Business Recycling page, probably the best resource you can find on the web. Basically, this website lists where you can locate disposal facilities for all types of electronic waste.
Additionally, the website also lists down a number of free services that businesses can ask for such as battery boxes.
If you run a business that produces larger amounts of ewaste, you could even receive a rebate based on weight through a specialist recycler, such as MRI in Sydney.
Conclusion on what ewaste is
We now have different types of waste that can potentially destroy an environment if left unchecked. First, we have the plastics which continue to pester the environment – more importantly, the oceans – to this day. Additionally, we also now have ewaste to worry about.
But, thankfully, even with all its negative effects still rampant, Australia has already implemented legislation to fight all of these.
Coming from Mr Waster, you have to remember the following 2 things:
Dispose of e-waste properly; remember to follow local council rules before doing so;
Be careful of the broken ewaste, they can harm you and the others around you, too.