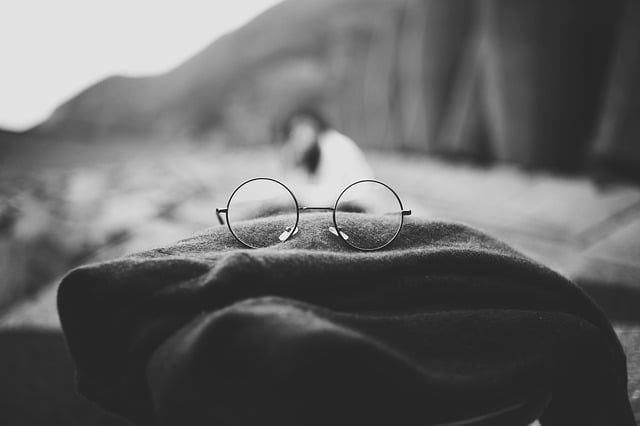 Where To Recycle Eyeglasses Near Me 👓
Where To Recycle Eyeglasses Near Me 👓: Just like old clothes and books, you will, at some point in time, also change your eyeglasses with something much better. Maybe you've had the famous LASIK eye surgery, or maybe you've got a prescription contact lens to change your old one.
For whatever reason that is, we will leave it at that. But, now, you have no idea what to do with your old prescription glasses! As an environmentally responsible person, you cannot just throw it in the rubbish. So, is there any way you can dispose of glasses properly?
One thing pops up in your mind: why not recycle it? Can you even recycle your old eyeglasses? In today's blog, we will be discussing just that. Read on to learn more.
Short answer: not a lot of option pops out when it comes to recycling eyeglasses. Nonetheless, you still have plenty of options to 'dispose of' them without actually placing them in the rubbish.

– Mr Waster
---
>Download Now: Free PDF Business Owners Guide To Commingled Recycling Bin Services
---
A bit about Waster
Before I discuss whether or not you can recycle eyeglasses, let me share with you more information about Waster.
We here at Waster provide you with innovative solutions for you and your business's waste management and recycling needs. Furthermore, we provide flexible, 30-day contracts instead of the typical lock-in contracts, which proves to be better.
Click on the blue button to learn more.
---
---
If possible, how can I recycle my eyeglasses?
Typically, you cannot put your old (but still in good condition) eyeglasses in your kerbside or household recycling bin. However, even with its inability to be recycled in household recycling bins, you can opt to choose other 'recycling' methods to dispose of it without throwing it in your household rubbish/general waste bin.
The best thing to do: donating it to others who badly need spectacles. Now, why is it important to donate your used eyeglasses – either the prescribed ones or not – to other people?
Well, the answer is simple: some people cannot simply afford to get prescription glasses. Having an eye exam will usually cost you a lot of money; not a lot of people can afford such an exam for their eyes. Furthermore, if left untreated, poor eyesight may lead to other complications that will cost them more in the long run. As a result, they will need your help in acquiring glasses.
Additionally, you can also donate sunglasses to those in need of it. Some of the chosen recipients go to work under harsh sunlight such as farmers, so they are in need of protection for their eyesight.
Where can I send my eyeglasses?
Now, you may be asking this question to yourselves while reading this blog: "Where can I send my eyeglasses that is near me if I cannot recycle it by putting it in my kerbside bin?" Fortunately, you can send them to various charities or Optometrists here in Australia that accept them for donations.
By utilising Planet Ark's Recycling Near You website, you can find many drop-offs or sending points located across Australia. Here, I will state some examples and a short background:
Lions Australia
Their program, called Lions Recycle for Sight Australia, makes up the Lions Club Internation Worldwide Eyeglass Recycling Program. Basically, they accept glasses, unused contact lenses, and even hearing aids to refurbish and donate them to those in need. The program has reached different countries on different continents all over the world, having delivered over 7 million pairs of restored eyeglasses in the 26 years they have operated. Specsavers also partnered up with them to deliver quality eyewear either in Australia or overseas.
Different Optometrists
There are also available Optometrists you can contact here in Australia if you want to donate your eyeglasses. Here is the list, as per Recycling Near You:
Nicole Kokkinis Optometrist
Noble Optical
AboutSight
Aside from trying to donate my eyeglasses, what else can I do to recycle them?
If you are looking for other options other than donating them, there are still some available you can do.
Obviously, one of the main reasons we want to recycle eyeglasses is because we want to avoid it from going into landfill.
So, with that being said, here are some tips you can do with your eyeglasses to avoid them from going into landfills (inspired by 1millionwomen):
First and foremost, buy high-quality eyeglasses
Naturally, you must choose your prescription eyeglasses – or any other spectacles – carefully. You must make sure that your newly-bought glasses will last you for a long period of time. Additionally, you will find it better to buy a more expensive pair than a cheap pair in the long run because they will last you longer.
Change their lenses, if needed
If the frame is still in good condition and the only problem is a scratched or broken lens, you can go to your nearest Optometrist and have the lenses replaced. You can give them the lenses if they accept then, but if not, you can find other ways to recycle or dispose of them, instead.
Sell or give them away
Maybe you have a family member in need of glasses; you can give it to them if you desire. Additionally, you can also sell them online or physically if you want to make a profit out of it. Just make sure that the pair you are selling is in good condition.
You can send them to organisations for recycling
Even without the possibility of putting them in your kerbside recycling bin, you can still send them to organisations that offer to break down and recycle the materials. Glasses contain several recyclable materials such as aluminium, plastic, steel, gold, and others. This, in turn, makes glasses difficult to recycle. But, as I have earlier stated, there are some organisations that specialise in recycling eyeglasses. An example of this is Onesight; they can take your old, discarded or broken glasses and recycle them for you!
What about sunglasses?
Quick answer: yes, sunglasses should be dealt with in a similar fashion to other types of spectacles. Sunglasses in good condition should either be donated to organisations or given to others such as friends or family to ensure they do not go to landfill.
Basically, you can also apply the options we stated above to sunglasses.
Where to recycle eyeglasses near me: conclusion
Now that we have answered the question that is "Where can I recycle my eyeglasses that is near me?", here is a quick recap of everything about eyeglasses recycling:
you cannot put eyeglasses in your kerbside recycling bin;
one of the best options there is is to donate them to charities;
additionally, we can also sell or give them to someone else, repair them, and send them to the proper organisations for recycling
You can check out this video for more information on recycling:
Waster: things you need to know
If you're looking for recycling bins, check our waste recycling shop and find the best deals in terms of pricing and services.
Also, please call 1300 WASTER (1300 927 837), or email us at enquiries@waster.com.au if you have any further questions.