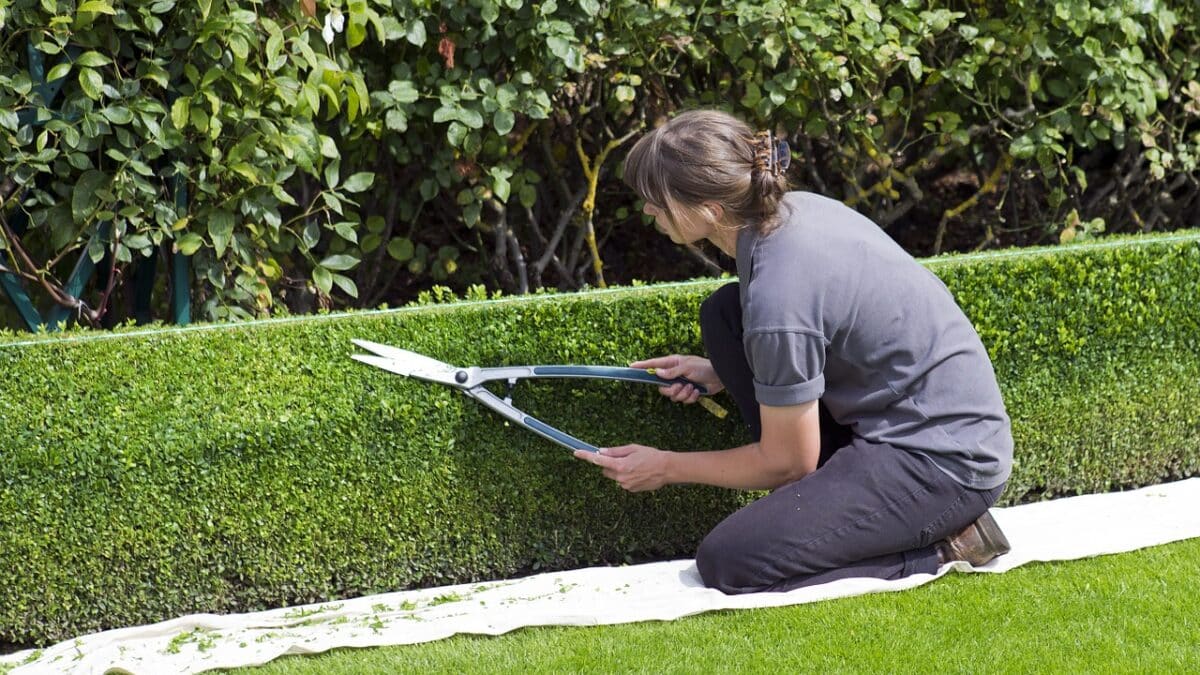 Where And How To Recycle Gardening Tools 🏡
Where To Recycle Gardening Tools 🏡: In this blog, discover where – or if it is even possible to – recycle gardening tools in Australia. Find out your options when it comes to dealing with your old, unused and/or unwanted gardening tools in this blog. Continue reading this blog to learn more.
Due to the restriction these past couple of years stemming from the pandemic, a lot of people have resulted to finding out their passions – or simply joining the trends – at the comfort of their homes.
One such trend that 'bloomed' during the pandemic is gardening. I, in particular, love gardening, but do not have the time and cannot invoke the effort to do (quite a lazy fellow you have here). My mum, however, loves gardening and has all sorts of beautiful flowers, fruit-bearing and vegetable-bearing plants and other forms of nature that takes away your breath once you see them in person.
As a result of cultivating a drop-dead gorgeous garden, my mum has accumulated different types of gardening tools over the years. And, some of those gardening tools, she does not use anymore as she has already replaced them with something new.
Now, if you are in the same situation as my mum, my question for you is this, what should you do with those old, unused gardening tools? Of course, you are not just going to let all of those clutter inside your house. So, what should you do?
Obviously, recycling first comes to mind. Is it possible to do so with gardening tools? If so, where and how do you recycle gardening tools? And if not, what options are there in getting them off your hands?
Short answer: unfortunately, not a lot of options arise when it comes to gardening tools recycling. There are, however, ways on how you can get them off your hands responsibly.

– Mr Waster
Below, we cover the possibilities and options when it comes to gardening tools disposal. Read on to learn more.
Waster provides waste and recycling solutions for small and medium Aussie businesses
Before we take you further into the discussion and determine where and how to recycle gardening tools and finding out the possibility of recycling them, along with discovering other options to dispose of them, we want to share Waster, waste and recycling provider, with you.
Who is Waster? Why do plenty consider it as one of the best waste and recycling companies in Australia?
---
>Download Now: Free PDF Business Owners Guide To Commingled Recycling Bin Services
---
Simply put, Waster provides you with innovative solutions for your and your business's waste management and recycling needs. In addition to that, we provide flexible, 30-day contracts instead of the typical lock-in contracts, which proves a better choice nowadays.
Click on the blue button below to learn more.
---
READ: How To Dispose Of Furniture Here In Australia 🛋️
---
Firstly, where can you recycle gardening tools? Can you even recycle them?
As mentioned above, the first thing that comes to mind is recycling when you want to get rid of your gardening tools. I cannot blame you for that one as I am an environmentalist myself; I would also consider recycling first.
Unfortunately, you cannot send any type of gardening tools – from gardening hand tools such as shears and hoses and larger powered tools such as lawn mowers and leaf blowers – to your commingled recycling bin. You have to first contact your local council on how you can dispose of them safely. Unless your local council stated otherwise, you usually cannot place them in your recycling bin. However, we would not recommend you place them immediately in your household rubbish or general waste bin, either. As much as possible, we want to avoid sending them to landfill.
So, what can you do with gardening tools if you cannot recycle them? We mention what you can do with them below.
How to deal with gardening tools
Both gardening hand tools and powered gardening tools cannot be placed in your recycling bin, so what should we do with them?
Fortunately, there are a number of ways to deal with gardening tools the right way even if you cannot recycle them. We enumerate them below.
Help out young, starting gardening enthusiasts. Do you know young couples, newlyweds, new neighbours or new home owners that are gardening enthusiasts? If you do, why not give your old, unused gardening tools to them? They will surely appreciate your kind gesture. Not only did you get rid of the gardening tools off your hands the environmentally responsible, you even made a new friend/some new friends doing so!
Do a garage sale and make a profit. Do you want to get rid of your gardening tools and get paid at the same time? Then, you can go ahead and sell your gardening tools there. Both your neighbours and passersby will surely notice, with some even deciding to purchase. It is like hitting two birds with one stone!
Use the internet. Continuing from what I mentioned above, you can opt to post and sell them online. Facebook Marketplace is a good example of where you can sell your gardening tools online as you cannot recycle them easily. There are also other websites where you can post your old, unused gardening tools, so make sure to surf the net.
Donate your gardening tools to those who need them. Still not sure where you want to send your gardening tools? Why not consider donating them to others? Some school gardens might be in need of them, or a community garden might be looking for some. Contact them to donate your gardening tools.
What about broken gardening tools?
For broken powered gardening tools, you have the option to dispose of them at a hard waste service or recycling centres/facilities.
As for gardening hand tools, try to repair them yourself. Diagnose the problem – you never know, it might only be a minor problem that needs a bit of fixing. However, if it is beyond repair, then try to send them at household waste recycling centres/facilities. Should that not be possible, contact your local council to learn how to deal with them.
Contact Waster right now for your waste and recycling needs now!
Does your Australian-based business need waste and recycling services? If so, then you have come to the right web page!
Please call 1300 WASTER (1300 927 837).  You can also email us at enquiries@waster.com.au if you have any further questions. Find the best deals in terms of waste and recycling pricing and services!