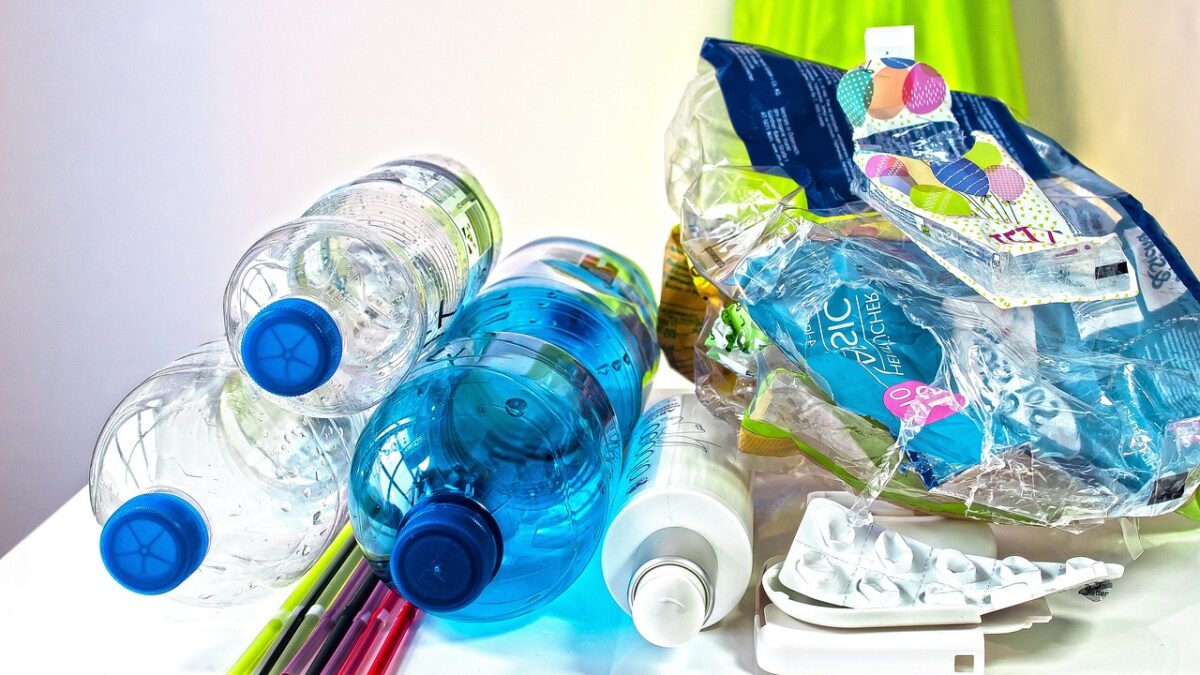 Analysis Reveals Australia's Annual Plastic Consumption Emits Pollution Equivalent to 5.7 Million Cars 🚗
Australia Plastic Consumption 🚗: New research reveals, for the first time, that Australians' annual consumption of plastics emits greenhouse gases equivalent to the pollution from 5.7 million cars or 16 million tonnes. Urgent action is needed to reverse the growth in consumption, or emissions will more than double by 2050. What can Australia do to mitigate – or better yet, even reverse – the situation? Let us talk about all of that below. 
Even with the productive efforts Australia has made over the years to tackle plastic, the problem still looms. For the longest time, plastic pollution in Australia has affected its coastlines, marine life and ecosystems.
Australians have used large amounts of single-use plastics, such as plastic bags, bottles and packaging. The convenience of these items has led to their widespread use and improper disposal, contributing to the plastic waste issue.
In addition, plastic debris can be found in waterways, beaches and oceans, posing a severe threat to marine life. Marine animals can ingest or become entangled in plastic, leading to injury or death.
---
>>Download Now: Free PDF Business Owners Guide To General Waste Bin Services
---
But even amongst those issues, there stands something seemingly much more alarming. As the blog title suggests, Australia's annual plastic consumption emits plastic pollution worth 5.7 million cars – quite alarming, as I've said. So, what can we do now? The proper authorities seem to have the answer. Let's explore it a bit more below.
Australia's plastic consumption explained
According to a new analysis, the plastics consumed annually by Australians in 2019-20 generated greenhouse emissions comparable to those of 5.7 million cars – equivalent to over a third of the total cars on Australia's roads.
The Australian Marine Conservation Society (AMCS) and World Wildlife Fund Australia have released a new report that, for the first time, calculates the volume of emissions produced in the annual production of plastic products used by Australians.
Additionally, the report estimates the environmental impact of producing, transporting, and managing plastics consumed in Australia. It projects that these emissions will exceed 42.5 million tonnes per year by 2050, more than doubling their current levels.
Experts' opinions
Shane Cucow, the plastics campaign manager at the Australian Marine Conservation Society, highlighted that research on the climate impact of plastics in Australia has been restricted due to 87 per cent of the country's plastic consumption being imported and the remaining 13 being produced. Australia, in accordance with the guidelines of the Paris Agreement aimed at addressing climate change, bears responsibility solely for the emissions originating from local production.
"The findings are shockingly clear," Cucow said. "Now we have clear evidence it is also fuelling global warming, which is endangering our entire marine ecosystem."
"It really is quite alarming,", he added. "You think that Australia is quite a small country, but we're consuming a lot more plastic than others."
Kate Noble, the policy manager of WWF Australia's No Plastics in Nature program, had this to say: "Whilst plastic is not one of the biggest emitters, and the focus on the biggest emitters is absolutely right, it's also right that we should understand what the impact of our growing plastic consumption is in terms of emissions."
Recycling did not have as much impact on reducing emissions as experts had thought. "The conversation over the past 10 years has been really about how we recycle more," as mentioned by Noble. "This research really makes it clear that we are facing more than a recycling challenge – we're facing a consumption challenge."
More on Australia's plastic consumption issues
Cucow further mentioned: "The scenario analysis projecting out to 2050 showed [increasing recycling alone] would only result in something like a 10% reduction in the overall accumulated emissions over that time."
"The most effective way to bring down emissions from plastic is to reduce our overall consumption."
By 2025, state and federal governments have reached a consensus to overhaul packaging regulations, holding companies accountable for the waste produced from their plastic products.
According to a spokesperson for the Minister for the Environment and Water, Tanya Plibersek, the government is dedicated to establishing a circular economy and will implement stringent regulations on the industry.
"More than 70 per cent of the environmental impacts of an item are locked in at the design stage before anyone ever purchases a product, and well before reuse or disposal is considered," the Minister's spokesperson said.
"It's clear that voluntary targets and design guidelines aren't working.
"That's why the minister led environment ministers to agree to reform the regulation of packaging. This will include mandatory packaging design standards including for amounts of recycled content, as well as mandatory targets to enforce them."
The report found that if Australia nearly quadrupled its rate of recycling to hit 50 per cent, the rapid growth in plastic use would result in emissions continuing to grow by 2050.
The report proposes three actions that could decrease Australia's plastic consumption emissions by over 70 per cent by 2050:
Decreasing total plastic consumption by a minimum of 10 per cent.
Boosting plastic recovery and recycling, powered by renewable sources.
Putting an end to the production of plastics made from virgin fossil fuels.
Waster's conclusion
In conclusion, Australia faces a pressing plastic problem, with annual consumption leading to emissions equivalent to 5.7 million cars. Urgent action is required to address this issue and prevent emissions from doubling by 2050.
Experts emphasise the need to reduce overall plastic consumption, improve recycling efforts, and halt the production of plastics from virgin fossil fuels. The government's commitment to reform packaging rules and impose stringent regulations on the industry is a step in the right direction.
Mitigating plastic pollution requires collective efforts to create a more sustainable and circular economy for the future.
More information about Waster
Does your Australian-based business need waste and recycling services? If so, then you have come to the right website!
Please call 1300 WASTER (1300 927 837).  You can also email us at enquiries@waster.com.au if you have any further questions. Find the best deals in terms of waste and recycling pricing and services!