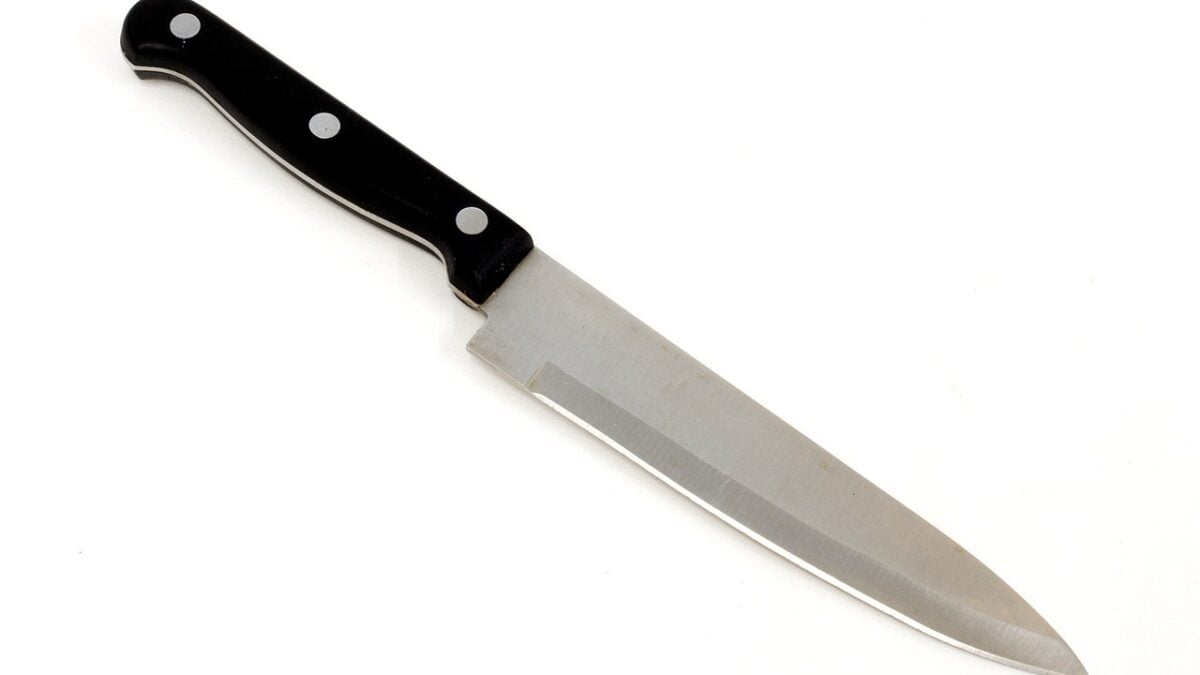 Can Knives Be Recycled? 🔪 The Best Options For Metal Kitchen Knives
Can Knives Be Recycled? 🔪: In this blog, we talk about the possibility of knife recycling. In addition, we explore other viable options you can easily follow and do to get the knife off your hands. Will the options presented below cut it (pun totally unintended)? Continue reading to find out!
For your knife to love you, you have to love it back. This statement might have sounded a bit weird to some, but I simply mean that taking care of your knife works wonders – it can cut with ease if you regularly check and sharpen it.
But, what if through wear and tear over the years or decades, you suddenly cannot fix your knife anymore? What if the damage is too severe already and the knife becomes unusable? Do you know what to do?
Thankfully, there are a number of options you can exercise should you want to deal with your kitchen knife. Of course, at the forefront of dealing with knives would be recycling.
The question is, can knives be recycled? Do we have any recycling options for it in Australia? If not, then what are other options that we can do to dispose of knives the environmentally responsible way?
Short answer: yes, you can usually recycle knives. But there are also other viable methods you can do to deal with your knives the environmentally responsible way.

– Mr Waster
Below, we will talk about all of that and answer all questions. Read on to learn more.
Waster provides waste and recycling solutions for small and medium Aussie businesses
Before we take you further into the discussion and determine whether or not you can recycle knives, along with discovering the best options to dispose of them in a convenient and environmentally responsible way, we want to share Waster – waste and recycling provider – with you.
Who is Waster? Why do plenty consider it as one of the best waste and recycling companies in Australia?
---
>Download Now: Free PDF Business Owners Guide To Commingled Recycling Bin Services
---
Simply put, Waster provides you with innovative solutions for your and your business's waste management and recycling needs. In addition to that, we provide flexible, 30-day contracts instead of the typical lock-in contracts, which proves a better choice nowadays.
---
READ: Waster Asks If You Can Recycle Metal Jar Lids Or Not 🫙
---
Now, can knives really be recycled?
Alongside spoons and forks, knives (collectively called cutlery) are among one of the most common item in people's kitchen. So, it is really important to talk about ways on how to deal with it. Because if we do not open this discussion, not a lot of people would know what to do with their knives and we would see more of them in landfill.
With that said, can knives really be recycled? The answer to that is, usually, a yes. Typically, you can go ahead and recycle your knife or knives if you want. That is because knives are usually made of steel, a very recyclable material. Local councils would typically accept knives for recycling. You just have to make sure to contact them first for more information.
You can recycle knives by contacting your local council and enquire about the nearest recycling facility that accept them – a metal recycling facility.
Another question that we want to ask is, can you recycle your knives by placing them in the commingled recycling bin? The answer to that would vary depending on where you live. Your local council may or may not permit you to do, so you should communicate with them beforehand before doing anything.
If the local council gives the go signal to place your knife in the recycling bin, then you just have to make sure to wrap it up in a secured manner. Wrap the sharp edges of knife with a carton/cardboard or any material that can both cover the edges successfully and not become a cause for recycling contamination.
Other ways to deal with knives aside from getting them recycled
Knives can usually be recycled – we have now already established that. But in the chance that recycling is not available to you, what can you do to deal with your knife? Below, we give you some choices on what you can do with them.
1. Fix your knives if possible
Before you finally decide to throw out your knives and replace them with new ones, take a look at your knives and carefully check their current conditions. Can they still be salvaged or not? That would depend on the knives.
The blade may be bent, blunt, chipped or even a bit rusty at first glance. Depending on the severity, you maybe can fix it with the use of a knife sharpener or whetstone. As for the rust, you might need to get some cleaning materials.
Is it impossible to do that by yourself? Then, have a knife expert do that for you for a price.
2. Sell or donate them off your hands
Just as you knives can be recycled, they could also be sold or donated.
Depending on whether or not you want to make a profit, you could sell or donate your knives to get them off your hands.
If you want to make a quick buck, then sell your knives for scrap metal. Metal, after all, is a valuable resource that could infinitely be recycled without degradation, therefore having a large market.
However, if you do not intend to make money, just want to help others out and get the (still-usable condition) knives off your hands all at the same time, then consider donating them to your local charity or a shop that accepts old knives.
3. Place them in the rubbish if no other options exist for you
If all else fails, then at the very least, you have to dispose of knives safely. You should wrap them around (descending order) newspapers, cardboard, bubble wrap or clothing/textiles before placing them in the household rubbish/general waste bin.
Contact Waster right now for your waste and recycling needs now!
Does your Australian-based business need waste and recycling services? If so, then you have come to the right web page!
Please call 1300 WASTER (1300 927 837).  You can also email us at enquiries@waster.com.au if you have any further questions. Find the best deals in terms of waste and recycling pricing and services!