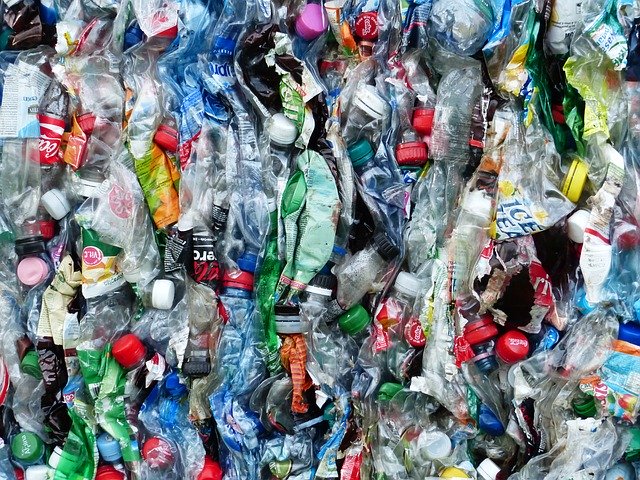 Can Plastic Affect Fertility? 🤔 – Health Effects Of Plastic
Can Plastic Affect Fertility? 🤔: Last time, we discussed the harmful effects of plastic bottles and some ways of recycling them.
For this topic, we will discuss how plastic can affect one's fertility, specifically on males.
A bit about Waster
Before we get further into the topic on whether or not plastic can affect fertility, let me first discuss with you Waster.
---
>Download Now: Free PDF Business Owners Guide To General Waste Bin Services
---
We here at Waster provide you with innovative solutions for you and your business's waste management and recycling needs. Additionally, we provide flexible, 30-day contracts instead of the typical lock-in contracts, which proves to be better.
Click on the blue button to learn more.
---
READ: Plastic Recycling Australia
---
How does plastic affect one's fertility?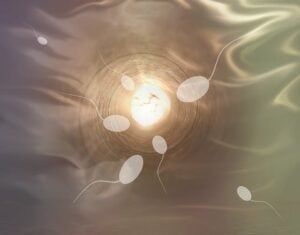 We should know by know how plastic negatively affects the environment. Reports have been swirling around that not only does it affect our surroundings, but also our reproductive health.
Apparently, plastics have something to do with the growing number of males experiencing signs of infertility. The chemical mainly responsible for this is Bisphenol A (BPA for short). Found in polycarbonate plastics, BPAs are often used in the food and drink containers. Additionally, they can also be used in other goods. Along with plastic, BPA also makes up canned goods. A study involving 94 people aged 17 to 19 years old found that more than 80 per cent of these teenagers have BPA in their bodies.
Now, how does this plastic chemical affect one's fertility? Apparently, it affects the endocrine system negatively. It may cause miscarriages, problems in puberty, and lower sperm count.
BPA and phthalates: more info
In addition, exposure to certain chemicals like BPA and phthalates also reduces a male's testosterone, as research suggests.
"Testosterone is the main sex hormone in men. It contributes to a variety of functions in both sexes, including physical growth and strength, brain function, bone density and cardiovascular health. In the last 50 years, research has identified a trend of declining testosterone in men and a rise in related health conditions, including reduced semen quality in men and genital malformations in newborn boys.
"Animal and cellular studies have found that some phthalates block the effects of testosterone on the body's organs and tissues. Researchers set out to examine whether these chemicals, which are widely used in flexible PVC plastics and personal care products, had a similar effect in humans."
And as per an article published titled 'Bisphenol a: an emerging threat to male fertility',
"In details, BPA administration reduces testosterone biosynthesis and secretion, thus inhibiting the activity of GnRH neurons, and lowering the expression of steroidogenic enzymes. Consequently, a decline of testosterone levels and a reduction in spermatozoa concentration was seen."
Fortunately, food with very low levels of BPA is still safe to consume. Here are some ways on how to reduce our exposure to this dangerous chemical compound (courtesy of Mayo Clinic):
What to do?
Use BPA-free products. In order to avoid BPA from entering your body, you have to make sure to use BPA-free products. Luckily, manufacturers now avoid using BPA in their products.
Reduce buying canned goods. Some canned goods still contain BPA.
Do not heat. Do not put plastics in the microwave oven or dishwasher. The heat breaks down the plastic and as a result, allows BPA to creep onto the food.
Use other alternatives. Drink water using glass instead of drinking in plastic water bottles. Additionally, do not use plastic utensils and plates in eating. Use the stainless steel ones, instead.
But is BPA all there is to it?
Infertility issues
Plastic does affect one's fertility; it causes infertility. According to Nottingham research cited by The Guardian, the quality and quantity of males' sperm are on the decline. The research suggested that sperm counts dropped in half in the last 50 years or so in the past 80 years. Additionally, a high percentage of those sperm are poor swimmers – genetically flawed and slow.
Surprisingly, dogs' sperm count have also fallen by 30 per cent because of the same reasons.
Scientists are not really sure what's going on, but they suspect that plastic chemicals play a part in this. They say the culprit could be living an unhealthy lifestyle like drinking, smoking, and overeating.
Our house usually contains DEHP and PCB 153, plastic chemicals responsible for messing our health. This includes household items like rugs, clothes, etc.
DEHP (diethylhexyl phthalate) is commonly found in plastic products such as clothes, furniture, toys, and flooring. On the other hand, PCB 153 can usually be found in foods rich in fat.
Aside from showings of infertility, these chemicals also cause cancer, liver complications, and different types of cognitive deficits in children.
Plastic also affects women's fertility
Aside from lowering the male's sperm count, BPA also affects women and newborn babies. It mainly affects the number of follicles in a woman's reproductive system.
Here we see an exchange between Dr Anne Henderson and Metro.co.uk, found on Metro.co.uk's official site.
"Over the last few years there has been a great deal of interest among both health experts and the general public regarding the potential risks of plastics in daily life, particularly during pregnancy," gynaecologist Dr Anne Henderson from Doctify, tells Metro.co.uk.
"The key focus has been around certain chemicals called phthalates such as BPA (bisphenol A), which are used during the manufacture of plastic products to make them more flexible and softer."
"The mechanism of entry to the body is not entirely clear, but it is thought that minute amounts of these chemicals can leach into fluids, for example, from bottles containing water and other fluids, and are thus ingested."
"Exposure to BPA may affect the human reproduction system, particularly in women, by affecting the number of follicles which result in the formation of mature eggs which can then ovulate and be fertilised."
"There is additional evidence that maturation of follicles becomes abnormal resulting in an increased risk of chromosomal defects, such as Down's syndrome. The mechanism of action is not fully understood but BPA is thought to have a possible oestrogen-like impact on both men and women."
How to prevent plastic from affecting one's fertility
If the researches hold true, how do we even prevent plastic chemical, or anything else, from affecting our fertility? Let me state some ways how:
Avoid using plastic products as much as possible.
Live a healthy lifestyle.
Avoid using drugs.
Do not consume too much alcohol.
Conclusion on whether or not plastic can affect fertility
Certain chemicals' effects on human fertility has becoming very alarming, to say the least. Research can safely say that plastic does indeed affect a human's fertility. We must do all we can to avoid being near or consuming products full of these chemicals, with avoiding using plastic products as a start. Whatever gender you identify, it is important to take care of your body and avoid those that harm it.
Waster: let us collect your waste for disposal or recycling
Waster offers a way on how to properly dispose of plastic, therefore ensuring sustainability and improving health. Take a look at our commingled recycling bins and enquire now!
If you're looking for some other bins, check our waste recycling shop and find the best deals in terms of pricing and services.
Also, please call 1300 WASTER (1300 927 837), or email us at enquiries@waster.com.au if you have any further questions.