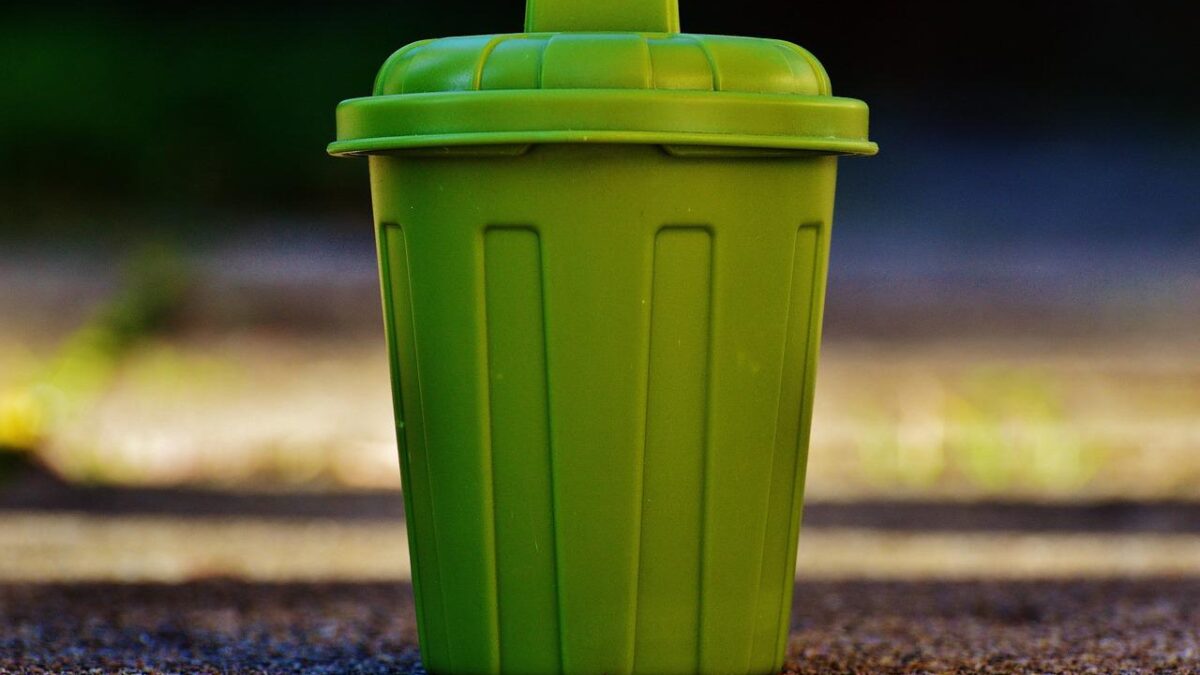 Where Can I Find Cheap Bin Hire Near Me? Waster Can Help! 🗑️
Cheap Bin Hire 🗑️: SMEs, we've got everything you need at your disposal. Whatever kind of waste and recycling bin services you require, Waster can provide it for you cheap, high-quality and efficient. Continue reading this blog to learn more about Waster's cheap bin hire services.
Due to the state of the world, commodities keep rising day by day due to a lot of different factors. It's becoming harder and harder to keep up, and it will continue to do so, according to analysts.
The Governor of Australia's Reserve Bank, Philip Lowe, says soaring commodity prices will send a new wave of inflation across the globe. He warned us that 'the new supply shock will extend the period of inflation being above central banks' targets'.
Therefore, it is definitely in our best interest to save as much as we can and practise a more affordable lifestyle.
What could SMEs do to save more money?
Small and medium businesses, in particular, should look to operate in a more affordable way to keep the business going and avoid incurring financial losses and instead acquire gains. One thing they should get is cheap yet reliable waste and recycling bin hire services.
Unfortunately, not a lot of waste management companies can be considered affordable, by any means. On top of the already-expensive bin hire services they can provide, SMEs should also expect various hidden fees that make the costly costlier.
Well, that is until you landed on this page and discovered Waster! Below, check out why, as a small or medium business, you should partner with a waste and recycling company such as Waster. Discover the best prices we offer for our cheap bin hire services.
---
>>Download Now: Free PDF Business Owners Guide To General Waste Bin Services
---
READ NOW: Plastic Pollution Has Recently Decreased In Australian Beaches, Study Finds 🏖️ 
---
Cheap bin hire provided by Waster
We here at Waster will provide you with innovative solutions for your and your business's waste management and recycling needs. Furthermore, we will also provide flexible, 30-day contracts instead of the typical lock-in contracts, which proves to be better. Let us get into more details below.
Waster firstly offers enables businesses in Australia access to the cheapest bin collection, removal, and disposal prices there is in the Australian garbage market; along with this, of course, we will provide you with a very reliable bin collection day. A statement from our very own states that it "requires no lock-in contracts, no unjustified rate increases and no hidden costs" and operates in all metro regions throughout Australia, including Melbourne.
The bins we deliver to businesses include (1) cardboard and paper recycling, (2) commingled recycling and (3) confidential paper destruction. Additionally, we also offer (4) general waste, grease trap liquid service, (5) medical waste service; and finally, we offer (6) organic waste service, (7) sanitary bin service, (8) Terracycle Recycling boxes, and (9) once-off rubbish removal as well.
Take note that there are no hidden charges in our cheap bin hire services such as imposing fees when customers call, how customers receive the bill etc. Additionally, we even offer discounts if you purchase multiple bins!
For both wheelie and skip bins, you can rest assured that we will give you only the most affordable prices in the current waste market compared to other waste and recycling companies.
For example, in Sydney, you can purchase a 240-litre general waste bin from us for as low as $21.79+GST if you choose a weekly collection. You can even get lower prices from us if you only produce little waste!
Another example would be our 1,100-litre commingled recycling bin for the affordable price of $34.77+GST. And as already mentioned, discounts will also be given out if you purchase multiple bins.
Inclusions in Waster's waste and recycling bin services
For a rather cheap bin hire service, Waster does provide lots of useful inclusions to provide our customers with the best service possible. Take a look at our inclusions:
Customer service – of course, problems are bound to arise at some point. So, Waster has people that they can speak to when such problems suddenly pop out. Examples of concerns businesses can voice out from Waster's waste collection services to customer service includes adding more services, cancelling some or all services, reporting bin damages, and more.
 Various bin sizes to choose from – through Waster's garbage collection services, small and medium businesses can choose from a variety of bin sizes. They can choose whatever suits them best — from 240-litre bins to 4.5m bins — they have plenty of choices! Waster will discuss more of that below.
Bin maintenance – when your bin gets roughed up and in bad condition, Waster offers assistance to sort that problem out. Waster does not want you to have faulty bins that can mess with the waste storage and collection process.
Provided with locks – We provide bins with padlocks to keep the bin locked and stop other people from accessing the bin.
Different collection schedules – some businesses produce waste at a different rate than others. One business may produce more or less waste than the other, so scheduling waste collection should be different between them. Waster offers different collection schedules that suit a business's needs.
In summary: Waster's cheap bin hire
You pay exactly what you asked for – and not a dollar more! For your waste and recycling needs, avail of our flexible, 30-day contracts instead of those long, unproductive, and hidden fee-containing lock-in contracts.
Designed for small and medium businesses – we help you reduce costs whilst boosting recycling. That's a win-win situation!
On-time and reliable – we provide fully-accredited logistics and facility operators. By saying so, we ensure the safety and efficiency of our services.
Contact Waster right now for your waste and recycling needs now!
Does your Australian-based business need waste and recycling services? If so, then you have come to the right website!
Please call 1300 WASTER (1300 927 837).  You can also email us at info@waster.com.au or enquiries@waster.com.au if you have further questions. Find the best deals in terms of waste and recycling pricing and services!