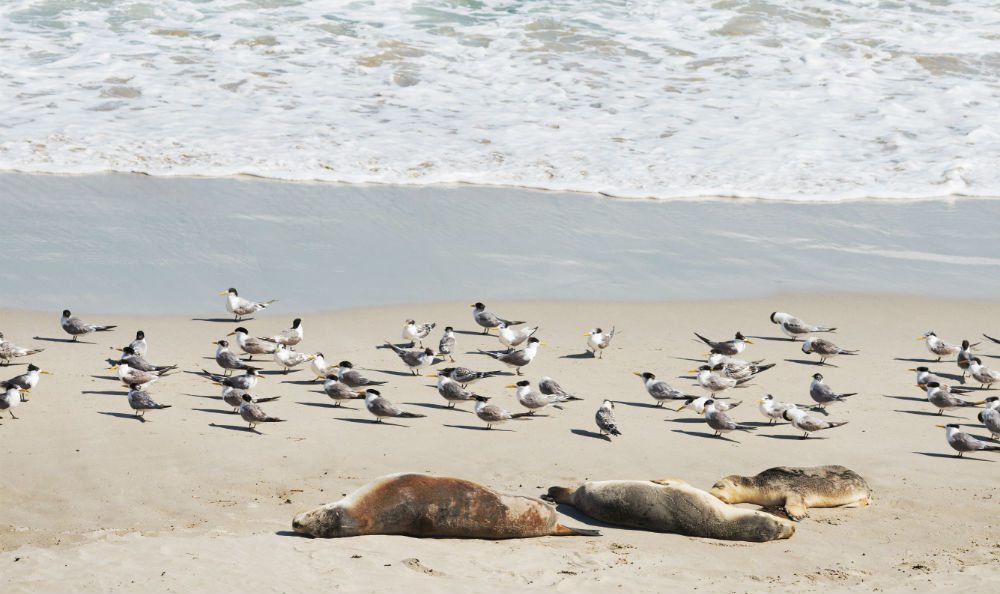 Grease Trap Adelaide 🛢️ – Arrange SA Water Compliant Servicing For Your Pit
Grease Trap Adelaide 🛢️: If you operate a business serving food or preparing food such as a cafe, restaurant or hotel in Adelaide (food business could also be a factory or function suite), you will likely require a trade waste number and a grease interceptor trap to prevent your sewers and water system from becoming blocked with greasy waste from your wastewater.
We provide answers to numerous questions surrounding cleaning and pumping out of grease traps here: Grease traps cleaning. Additionally, you can also find a detailed document produced by SA Water (the organisation tasked by the South Australian Government for regulation and control of water standards) here on commercial food preparation and service and your requirements as a business operator.
Furthermore, you may also want to check these changes to retail coffee shops pre-treatment requirements implemented by SA Water that occurred.
In today's blog, we aim to cover a very basic introduction to grease pits and what a liquid waste removal service will usually involve.
Getting regular cleaning for your business is very much like maintaining your car. The dirtier inside gets, the less it fulfils its function.
---
>Download Now: Free PDF Business Owners Guide To Grease Trap Cleaning Services
---
Grease trap cleaning Adelaide: what you need to know
All Waster services are performed by fully licensed and regulated truck and personnel ensuring that the pump out is in compliance with the SA Water schedule.
It will be on service as mandated by SA Water (i.e., every 13 weeks or less often). Waster will register your business with the SA Water system and carry out the scheduled services as they fall due.
What does a grease trap system do?
Businesses with grease traps in Adelaide should know this for proper maintenance and compliance with the law.
A grease interceptor or grease trap is a simple device used by food service businesses to prevent grease and oils and food waste from blocking up the waste piping system. If you operate a commercial kitchen, it is likely that you will produce much more food waste than the average business or private property.
When the wastewater from your food preparation kitchen goes down the sink, it will bring significant amounts of fats and oils with it.
This will over time block your pipes and could require a licensed plumber to rectify. Organising regular grease trap cleaning in accordance with the set schedule will prevent this from happening.
A grease trap acts to prevent this as the grease and oils will float to the top and be separated. A grease trap cleaning service will involve the trap being pumped out and scrubbed at regular intervals.
The trapped waste will then be pumped out and not cause trouble by entering the wastewater system or sewer system.
You thus have nothing to worry about as your business will always be compliant with legislation. To cancel with us, just give us 30 days' notice in writing and you can cancel at any time.
For an insight into what a grease trap prevents, see the TV report below on huge fatbergs in sewers in London:
Grease trap Adelaide: advantageous costs for our service
On a scheduled service with Waster, getting a grease trap service (i.e., pump out) costs $0.21 +GST per litre (with a minimum charge of 1000 litres or $210+GST). For example, if you get a 500-litre service, it will cost $210+GST, or, if you get a 1500-litre grease trap service, it will cost $315+GST.
This assumes your grease trap is conveniently reached and a truck can be parked nearby.
Check out our other Adelaide waste management and recycling services
We offer comprehensive waste management and recycling services for your business throughout Adelaide. Check out blogs we have posted on Adelaide recycling, waste bins Adelaide, and ways how to lower costs for rubbish removal in Adelaide considering the increase in the recent EPA waste levy.
We provide all liquid waste services for businesses in the Adelaide metro region covering septic tanks, grease arrestor traps and triple interceptors.
Also, we can provide pricing for any size of grease trap from c.50 litres for small under-counter units up to very large commercial traps at 10,000 litres or larger.
You can access our online waste shop below to compare services and costs for your required waste and recycling streams:
Why you should pick Waster
A good question, indeed; why should you pick Waster for your grease trap cleaning, waste management, and recycling needs in Adelaide? Here in this section, we state the reasons for you:
1. Like you, we do not believe in long, locked-in contracts.
In fact, we believe in quite the opposite. Instead of the usual locked-in contracts offered by most companies, Waster offers flexible 30-day contracts. Let's face it; no waste management companies can truly satisfy every customer or client. As a result, we let our services do the talking and let you decide if you made a good investment.
To sum it all up, we took everything into consideration with this. Waster guarantees hidden fee-free, productive, and easily extended contracts!
2. Our customers can easily reach us!
Whether you are a business based in Adelaide booked to our grease trap cleaning service or any of our other bin collection services, you can easily reach Waster if needed. Waster offers modern and responsive customer service via phone, email and online. As a result, you will always get the assistance and answers you need!
You will never experience stress booking Waster services!
3. Waster likes being on time and reliable.
Time and time again, we always say this to our customers:
We provide fully-accredited logistics and facility operators. By saying so, we ensure the safety and efficiency of our services.
Additionally, we think like a small business – definitely something needed from the best waste management companies. We know that running a small (or medium) business can be a real challenge; we seek to ensure running that business is as simple as possible. That is why we always try to put ourselves in the shoes of our customers.
Furthermore, we highly recommend that businesses follow a waste management plan to boost their recycling, pick the right wheelie bin sizes for your business and lower their costs sustainably for kerbside bin collection. This is something we always suggest to businesses: boosting their recycling.
Conclusion on grease trap cleaning for Adelaide businesses
Cleaning your grease trap is made easier with the help of Waster. You can easily avail of our grease trap cleaning service in Adelaide without exerting much effort. We will take care of the dirty business for you!