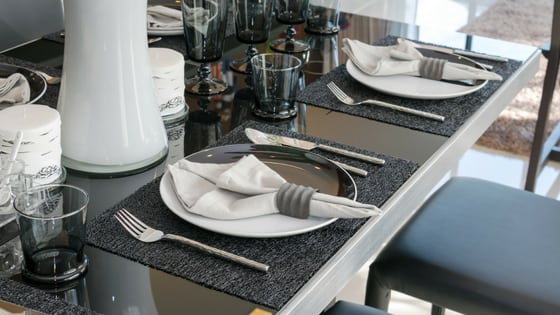 How To Clean Out A Grease Trap: Info For Cafe And Restaurant Owners 🛢️
If you run a restaurant or cafe in Australia, you may have wondered how to clean out a grease trap. The process is pretty simple but you do require certain tools such as a suction liquids truck!
It should also be noted that you should not clean out a grease trap if you are not a professional. Grease trap cleaning is regulated by your local water authority and a schedule will be set as regards cleaning (see our blog on how often a grease trap needs to be cleaned).
In the Sydney metro, you can only select a company that arranges services through a registered transporter as monitored by Sydney Water. If you cleaned the trap yourself, it would not be counted by the water authority. As a result, you would surely be fined.
---
>Download Now: Free PDF Business Owners Guide To Grease Trap Cleaning Services
---
How Waster can help you
Waster.com.au helps small and medium Aussie companies with waste and recycling services. This ranges from grease trap cleaning to general waste bin collection.
We provide all recycling and ancillary services such as sanitary bins, confidential paper etc.
You can arrange your services online by pressing the button below:
First, how does a grease trap work?
Before we begin discussing how to clean a grease trap, we first want to discuss how a grease trap works. This way, the readers can fully comprehend the following sections below.
A grease trap is a device that, of course, "traps" oil, grease, and fats commonly produced by the food service business.
---
>Download Now: A Recycling Infographic For Restaurants
---
How to clean out a grease trap
In the points below, we will cover the basic outline of how to clean out a grease trap. This will be what a reputable grease trap cleaning business will do each time you have a scheduled clean.
1. Turn the water off
The first step to knowing how to clean a grease trap is to turn off the water. A grease trap is a box of water varying in size from c. 60 litres up to 10,000 litres. When a trap is newly cleaned, it is 100 per cent full of water. Furthermore, it will gradually become full of grease and fat if left uncleaned.
2. Open the lid
This is the second step on how to clean a grease trap. Of course, they have to open the lid first before they can do anything. Just a reminder: open the lid carefully so as not to damage anything, especially the seals. Additionally, you – referring to the business providing the cleaning service – should also carefully analyse the removal and return of the parts.
The lid of a grease trap is often heavy and made from concrete or metal. The truck driver will carry special tools (e.g., crowbar, prybar, prise bar, etc. – however, you want to call it) to open the lid if it is an in-ground unit. There are also above-ground units and under-sink units for small traps.
3. Pump out the contents
The third step on how to clean a grease trap is to force out the waste. By using the suction hose from the truck, the driver will pump out the mixture of water and fats/oils, etc. from the trap. This is when a powerful suction hose comes in useful.
Most trucks have c.15m of the hose as standard.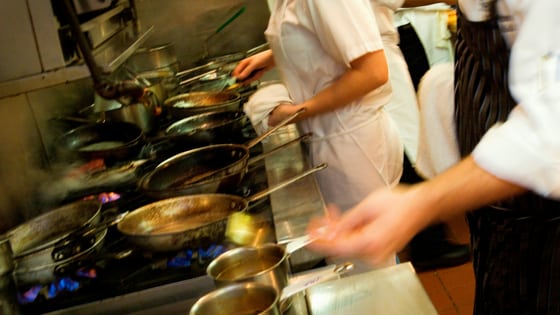 4. Scrape down the sides
A good cleaning will involve the driver scraping down the sides of the trap (i.e., for any excess or built-up sediment).
Add additional water if excessively dirty. If the trap is not in a good state (e.g., if it has not been cleaned in a long time), the driver may need to add extra water and repeat the process as above.
5. Dispose of the liquid collected
The truck will empty the liquid at the waste facility.
Pick Waster now!
Now, after reading the above statements, you already know that we offer grease trap cleaning services for small and medium Australian businesses.
And, if you own a business, you may be looking for such services and wonder if Waster is the best for you. We will state the reasons here:
1. We will never lock you in long-term contracts
We believe in quite the opposite. Instead of the usual locked-in contracts offered by most companies, Waster offers flexible 30-day contracts. Let's face it; no waste management companies can truly satisfy every customer or client. As a result, we let our services do the talking and let you decide if you made a good investment.
This applies to every service: grease trap cleaning included.
To sum it all up, we considered everything with this. Waster guarantees hidden fee-free, productive, and easily extended contracts!
2. Our customers can easily reach us!
Whether you are a business book to our grease trap cleaning service or any of our other bin collection services, you can easily reach Waster if needed. Waster offers modern and responsive customer service via phone, email and online. As a result, you will always get the assistance and answers you need!
You will never get stressed booking Waster services.
3. Waster likes being on time and reliable.
Time and time again, we always say this to our customers:
We provide fully accredited logistics and facility operators. By saying so, we ensure the safety and efficiency of our services.
Additionally, we think like a small business – definitely, something needed from the best waste management companies. We know that running a small (or medium) business can be a real challenge; we seek to ensure running that business is as simple as possible. That is why we always try to put ourselves in the shoes of our customers.
We also highly recommend that businesses follow a waste management plan to boost their recycling, pick the right wheelie bin sizes for your business and lower their costs sustainably for kerbside bin collection. This is something we always suggest to businesses: boosting their recycling.
Conclusion on how to clean a grease trap
"How to empty a grease trap", "how to clean kitchen grease trap", or "grease trap cleaning procedure", are just some of the queries we have been receiving as of late, which is why decided to work on this blog.
Now that you know how to clean out a grease trap, I wonder if is it something that you would like to do.
You should also remember how much liquid you are talking about; some traps can be up to 10,000 litres for large restaurants!
Watch this How to clean a grease trap video for more information: