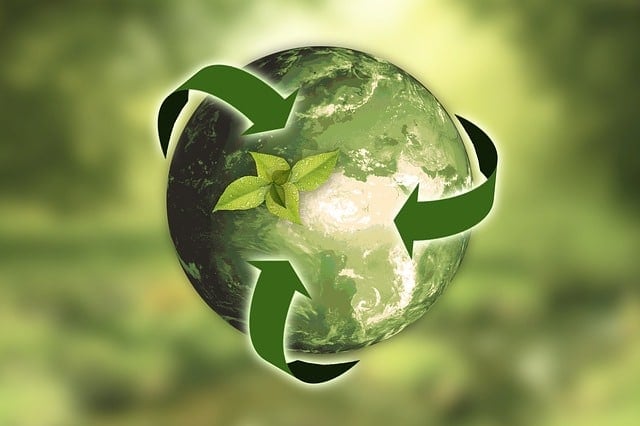 How To Motivate People To Recycle ♻️ – Educating The Community
How To Motivate People To Recycle ♻️: Do you recycle the correct way? If you do, congratulations! But if you don't, then no worries – reading our informative blogs and applying known recycling methods would surely steer you to the right direction.
As a recycling enthusiast, I make sure I recycle the right way. Before throwing my waste, I stop and check first to see if I am throwing it in the correct bin. Even at my own home, I make sure to sort out the trash by classifying them, depending on their material. May it be paper, plastic, aluminium, or even mixed materials, I see to it that it gets recycled properly.
But what about my neighbours? Or even the people living across the street? Do they know the importance and proper way of recycling? Some may do, some probably not. As a result, I sometimes feel that my efforts don't matter, due to the little impact I produce compared to some people. So, what actions do I take?
---
>Download Now: Free PDF Business Owners Guide To Commingled Recycling Bin Services
---
A bit about Waster
Before I continue with the topic on how to motivate the people to recycle, let me first share with you Waster.
We here at Waster provide you with innovative solutions for you and your business's waste management and recycling needs. Additionally, we provide flexible, 30-day contracts instead of the typical lock-in contracts, which proves to be better.
Click on the blue button to learn more.
---
---
What are the key steps in motivating people to recycle?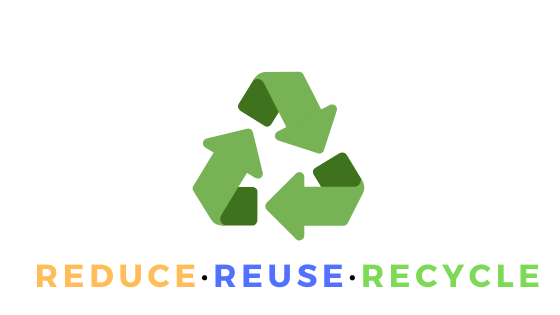 First things first, it is important to know why some find it hard to recycle. From time to time, I come up across acquaintances I met in my life. I proceed to talk to them about all kinds of interesting topics. This leads me to ask them this question:
Why do you find recycling so hard?
Some of my friends' answers vary, so I'll just sum it up to three reasons:
There are too many recycling symbols. Some just cannot keep up with all of the symbols. They get easily confused, as a result. But many interesting articles now tackle this, such as Waster's blog on Australasian recycling labels.
It requires too much (for them). Finally, some just cannot be bothered to recycle. They think it takes up too much time, too costly and some just forget. Psychologists discussed the reasons why in this article on recycling psychology by Huffington Post.
As a result, I take it to myself to educate people, may it be my friends, my neighbours, or even total strangers to me.
Ways
I will share with you some ways on how to motivate people to recycle more.
1. Make recycling accessible
The first way to motivate people to recycle is by making it accessible to everyone. That is because if people find the public recycling bins quite inaccessible to them, they lose all interest to take action and recycle. As a result, try to place the bins in areas where people flock to such as parks, malls, or bus stops. If you own a business, put it near where your workers lounge with others so that they will easily see the bins placed.
2. Incentivise recycling
Another way to motivate people to recycle is by giving them rewards for doing so. According to The Conversation, rewarding buyers with deals and discounts will result in boosting recycling. An example they stated is a New York-based company called Recyclebank, wherein they reward people with discounts and deals from local and national businesses.
Additionally, another example of this is the French recycling company called Yoyo.
For 100 per cent recycling, Yoyo rewards citizens' gesture!
They incentivise people's efforts in recycling by turning them into points which can be exchanged for rewards.
3. Educate people
Educate the people, especially the children while young. Teach them the importance of recycling. Starting them young proves to be important because it wires their brain to recycle for the rest of their lives. That may also result in them teaching their friends and families to recycle, as well.
Motivating people, especially the children, to recycle can start at school. If you are a teacher, you can opt to teach your students in classrooms. If you are an administrator, set up forums where you can teach and discuss the importance of recycling. Set up recycling bins in different key areas of your school easily accessible to students, teachers, and staff personnel. For more information regarding this, read Waster's blog on recycling in schools.
4. Write about it
Use the power of writing to your advantage. Write a blog and post it so that your website followers can read, get educated, and be enticed about the thought of recycling (kind of like how we here at Waster do it, really). Or if possible, submit a newspaper article in your local neighbourhood about the importance of recycling to further motivate people.
You can also utilise the power of social media. Reiterate the importance of recycling to the avid followers of your social media accounts.
5. Use visuals to motivate people in recycling
If you are a creative person, try to create posters that encourage recycling. Or, you could also opt to do an infographic about the importance of recycling and such. Another good way to use your creativity is to create a video about it.
Make sure to do it in a platform that involves many users like social media platform behemoths Facebook, Twitter, and Youtube.
How to motivate people to recycle: conclusion
Motivating people to recycle will require lots of effort and repetitive convincing. Make sure to properly state your information to the people in order for them to comprehend your shared ideas. Additionally, make good points when you discuss it with other people. Let them ask questions if they have something in their mind that confuses them.
If you're looking for recycling bins, check our waste recycling shop and find the best deals in terms of pricing and services.
Also, please call 1300 WASTER (1300 927 837), or email us at enquiries@waster.com.au if you have any further questions.