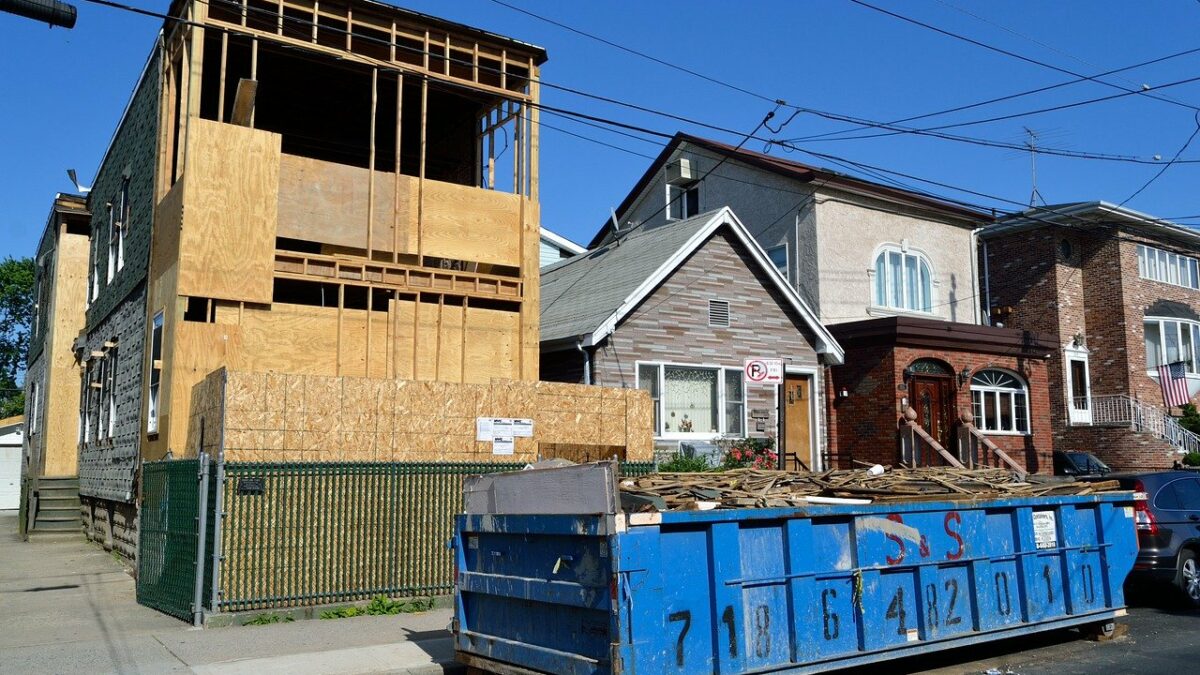 Skip Bin Sizes And More You Should Know! 🗑️
Skip Bin Sizes 🗑️: In this blog, created to help you, our readers, we talk about everything you should know about skip bins. As we mainly talk about skip bin sizes, we have also added other important aspects such as a skip bin's type, what skip bin services we offer and more. So, continue reading this blog to learn more.
As an owner of a business, you should obviously think about what is best for it if you want it to grow and prosper. But you should not forget responsible waste management along with the others as it also belongs to what makes a business successful.
Of course, a business alone may not have the means or capabilities to implement responsible waste management practices. That is where they should get professional help from a waste management provider. This is especially true for businesses that generate a significant amount of waste as they operate.
---
 >Take A Look At The Skip Bin Services Offered By Waster
---
Waster, as many small and medium (SMEs) businesses in Australia already know, provides some of the best waste and recycling services. For both households and businesses that produce lots of waste that needs it gone, we offer our skip bin hire services for you.
Depending on what your business needs, we have a wide range of skip bin sizes and types to suit you. Just a small business like a mini store or boutique? We have the perfect skip bin for you! Or, is your business a bit larger such as a construction-industry type? Waster also has the skip bin truly fit for you!
Wait… are our services viable for households, as well?
This is a question we receive every time through most of our offered services. We answer in regards to our offered skip bin hire services below.
Do take note that households, as well, will also need to book skip bin services when they decide to move old furniture, renovate their house or improve their respective gardens. We also have the perfect bin for you!
Below, we give you an in-depth guide on what you should know about skip bins. We mainly talk about the best skip bin sizes for you, what type of bin suits you, our own skip bin services and more.
We are Waster! Here is what we can do for businesses
Before we go further and learn more about skip bin sizes, types, services and more, let me share with you more information about Waster.
---
>>Download Now: Free PDF Business Owners Guide To General Waste Bin Services
---
We here at Waster provide you with innovative solutions for your and your business's waste management and recycling needs. Furthermore, we provide flexible, 30-day contracts instead of the typical lock-in contracts to SMEs, which proves to be better.
If your business is based in Australia, partnering up with Waster will prove to be beneficial for your business! Here, I enumerate to you what we bring to the table in terms of providing quality waste and recycling services.
You pay exactly what you asked for – and not a dollar more! For your waste management and recycling needs, avail of our flexible, 30-day contracts instead of those long, unproductive and hidden fee-containing lock-in contracts.
Designed for small and medium businesses – we help you reduce costs whilst boosting recycling. That's a win-win situation!
On-time and reliable – we provide fully-accredited logistics and facility operators. By saying so, we ensure the safety and efficiency of our services.
As such, in the waste management industry, problems are bound to rise like in any other business. This, of course, includes encountering problems – even the uncommon ones such as wrong skip bin sizes, just to give you an example. If such issues arise in regard to our service, you can talk to our friendly customer service team.
Click on the blue button to learn more.
---
READ NOW: How Can You Recycle Wetsuits In Australia? 🌊
---
Now, on to skip bin sizes!
What you need to know about skip bin sizes and more
As we have mentioned above, we have a wide range of skip bin sizes and types that suits your business best. Do not worry about thinking that "My business is too big" or "my business is too small", as we will surely have the perfect skip bin size for you!
Now, to give you an idea of what skip bin size you should get, take a look at the following standard bin sizes below.
2 cubic metre bin (2m3)
This is perfect for households and businesses that do not have a lot of space and waste generated. We usually suggest and offer them for gardening projects (green waste removal) and small renovations.
3 cubic metre bin (3m3) skip bin size
Although a bit bigger – roughly the size of 12 wheelie bins – a 3 cubic metre skip bin is similar to a 2 cubic metre one use-wise. They are mainly used for minor design renovation and gardening projects – perfect for households and businesses to put their generated waste into. Additionally, we also suggest that businesses get this if they have small excavation projects.
4 cubic metre bin (4m3)
This is where the skip bin size gets a bit bigger as needed. If you have those big old furniture pieces in your house or office that you want to get rid of, then this skip bin size is the best for you. Aside from getting rid of furniture, Waster also suggests that businesses get this bin size if they have small landscaping, construction and excavation projects.
6 cubic metre bin (6m3)
This skip bin size is mostly the same as the 4 cubic-metre one, but of course, bigger. It is also perfect for moving out of a house, getting rid of old furniture pieces in your house or office and projects such as landscaping, construction and excavation.
8 cubic metre skip bin size (8m3)
This bin size is great for a large house and business/commercial renovation. We also highly suggest it for smaller-scale construction sites.
What waste can you put in your skip bin?
We offer a wide range of skip bin sizes that can take in different types of waste. Below, we enumerate the types of waste we accept in our skip bin hire services:
Green waste such as organic materials, branches, leaves, grass clipping, fruits and vegetables etc.
Household waste such as furniture, big appliances (fridge, washing machines etc.) large bags and containers, bottles, jars and more
Commercial waste such as furniture, big appliances (also called white goods) different items similar to what we mentioned on household waste such as bottles, jars, bags and containers and demolition waste which includes dirt, debris, timber, steel bricks etc.
Do take note that you cannot put the following items in the skip bin mainly for safety reasons:
Hazardous waste
Gas bottles
After skip bin sizes, we go to skip bin types
Depending on the location and size of your area, households or businesses may require different bin types aside from their sizes.
What are the different bin types? Generally, we have two main types of skip bins, which are marrel skip bins and hook lift skip bins. We talk about them more below.
Marrel skip bin
This is what a common skip bin should look like to everyone. Both households and businesses use this as it can get both household and commercial waste. Although a bit small in size, marrel skip bins are the perfect option for driveways, sites that are difficult to access, and small-spaced areas. These trapezoid-shaped skip bins are lifted by trucks using chains.
Hook lift skip bin
If the above type of skip bin is perfect for smaller sites and places, then the hook lift skip bin is perfect for those that generate large quantities of waste. It usually requires a clearance of 3 metres in height to off load the skip, and can also be placed in different places and difficult to access sites. A hook lift skip bin is rectangular in shape and has opening doors in the rear so that manual loading is easy. Additionally, it can be lowered on and off the truck by the truck's hydraulic system.
If you are in need of a of skip bin hire, then give us a call, as we offer this service for both households and businesses. Check out our contact details below.
Contact Waster right now for your waste and recycling needs now!
Does your Australian-based business need waste and recycling services? If so, then you have come to the right website!
Please call 1300 WASTER (1300 927 837).  You can also email us at info@waster.com.au or enquiries@waster.com.au if you have further questions. Find the best deals in terms of waste and recycling pricing and services!