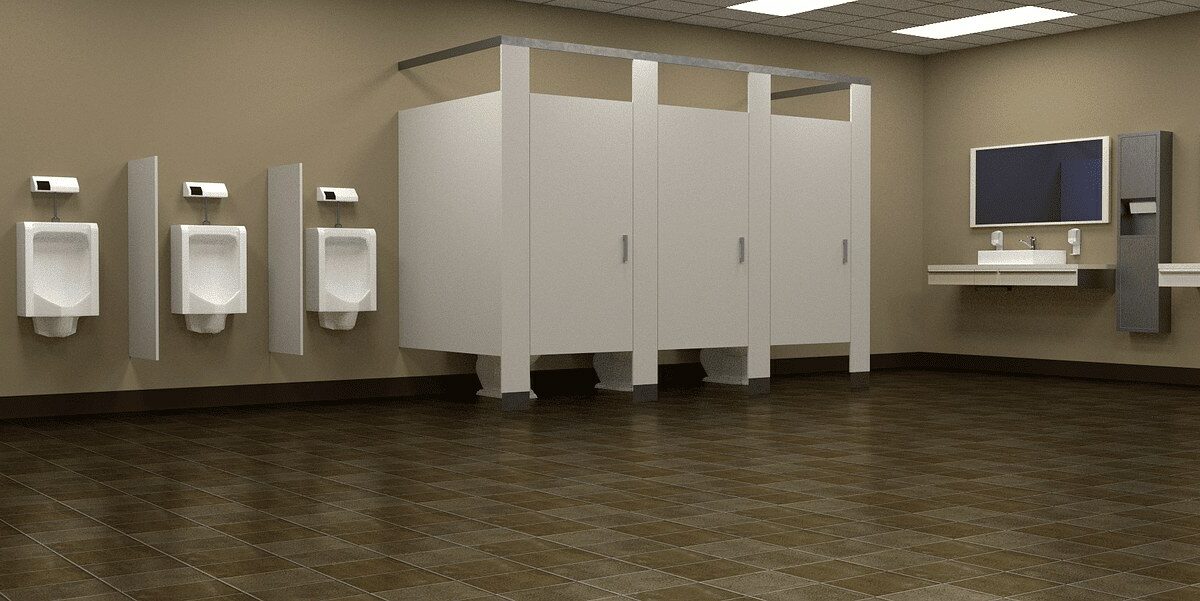 Why You Need Washroom Services For Your Business 🚻
Washroom Services 🚻: Surely, everyone knows that having a clean and hygienic washroom is vital for any business. No ifs and buts. You would not find anyone working in an unhygienic environment. More importantly, no customers will come to businesses in an environment with little to no sanitation practices. Washroom services can positively impact businesses and stir them in the right direction. Below, you can find out more about the benefits of having washroom services.
It certainly is a hassle using an unhygienic washroom. I've had my fair share of using dirty ones in the past. As a customer and especially as a staff member of a business, it is important for you to use a clean and hygienic washroom.
---
>Download Now: Free PDF Business Owners Guide To Sanitary Bin Services
---
But businesses alone cannot do it without some professional help. More specifically, they need professional services to maintain their washrooms. In this blog, Waster will discuss everything you need to know about these services. Read on to learn more.
A bit about Waster
Let us first discuss who Waster is.
We here at Waster provide you with innovative solutions for your and your business's waste management and recycling needs. Furthermore, we provide flexible, 30-day contracts instead of the typical lock-in contracts, which proves to be better.
Click on the blue button to learn more.
---
READ: How To Make Recycling Fun ♻️
---
Discussing washroom services
Before discussing the benefits, everyone should know about the harm of not having a sanitised washroom. Washrooms typically contain germs and bacteria. People would want to clean everything in the washroom as they would clean their bodies.
If a person does not clean himself or herself, they risk exposing themselves to diseases and infections. The same goes true for washrooms – people can catch certain infections once exposed to unhygienic washrooms.
Some diseases or infections a person can catch include UTI (urinary tract infection), Ebola, and STI (sexually transmitted infections). Those mentioned can be acquired from urinals, toilet seats, bathtubs, and washbasins.
So, businesses need to have washroom services. Below, we will discuss the benefits of having washroom services.
Benefits of washroom services
Remember that achieving a hygienic washroom is a legal requirement. Aside from getting an exceptional level of hygiene within a business space or office, businesses can benefit from other ways of having a clean washroom. We highlight the benefits of having washroom services, both from a hygienic and professional standpoint, here:
Hygienic standpoint
Maintain everyone's health. We mentioned above that having an unsanitary washroom can result in people acquiring diseases or infections coming from bacteria and germs all over the washroom. Places, where everyone comes to a touchpoint such as door handles, faucets, switches, and toilet handles, are those with the most germs and bacteria. As a result, businesses should get washroom services to make sure that everything there is sanitised frequently.
Remove the bad odours in washrooms. Surely, no one likes to smell bad, hence taking care of one's self, which includes hygiene. With that said, certainly, no one wants to smell anything bad. And, washrooms can get quite smelly if no maintenance is done. With businesses acquiring washroom services, they need not worry about having unpleasant odours.
Washrooms become more aesthetically pleasing. To the readers, associating the washroom with aesthetics might seem foreign to you. However, a well-maintained washroom becomes much more aesthetically pleasing to look at with its cleanliness and "sparkliness". Employees, clients, and customers alike feel as though their well-being and health are taken into account.
Professional standpoint
Employees are more motivated to work. As an employee of a certain business, they would expect to work in a safe and clean environment. Conversely, they may lose their motivation to work in situations like having an unhygienic washroom. So, it is only right to get professional help (i.e. washroom services).
It is only right from a professional standpoint. Not only do businesses have to think about their employees, but businesses also need to consider their clients, customers, or even just visitors in having a clean washroom. A clean washroom sets a standard of hygiene and leaves businesses with good first impressions. Furthermore, a clean and unsanitary washroom is perceived as equivalent to unprofessionalism, which can harm a business's reputation, therefore jeopardising opportunities.
Examples of washroom services
Of course, Waster will also discuss examples of washroom services that businesses should know and have. Waster, in particular, has sanitary and nappy bin disposal services available for Australian businesses. Additionally, washroom services such as odour control, hand washing and drying, scenting, toilet and urinals, pest control, and even medical waste (provided by Waster, too) services are available to businesses.
Watch this video to learn more:
Why businesses should pick Waster
If your business is based in Australia, partnering up with Waster will prove to be beneficial for your business. Here, I enumerate to you what we bring to the table in terms of providing quality waste management services.
You pay exactly what you asked for – and not a dollar more! For your waste management and recycling needs, avail of our flexible, 30-day contracts instead of those long, unproductive, and hidden fee-containing lock-in contracts.
Designed for small and medium businesses – we help you reduce costs while boosting recycling. That's a win-win situation!
On-time and reliable – we provide fully-accredited logistics and facility operators. By saying so, we ensure the safety and efficiency of our services.
Additionally, in the waste management industry, problems are bound to rise – like in any other business. If such problems arise in regard to our service, you can talk to our friendly customer service team!
Conclusion
It is a crime to have an unsanitary washroom in everyone's eyes. Not only can it compromise human health, but it can also ruin one's business. Therefore, having effective washroom services is the best solution to a problem that should not even be worried about in the first place.
Contacting Waster
If you're looking for different bin services, check our waste recycling shop and find the best deals in terms of pricing and services.
Also, please call 1300 WASTER (1300 927 837), or email us at enquiries@waster.com.au if you have any further questions.