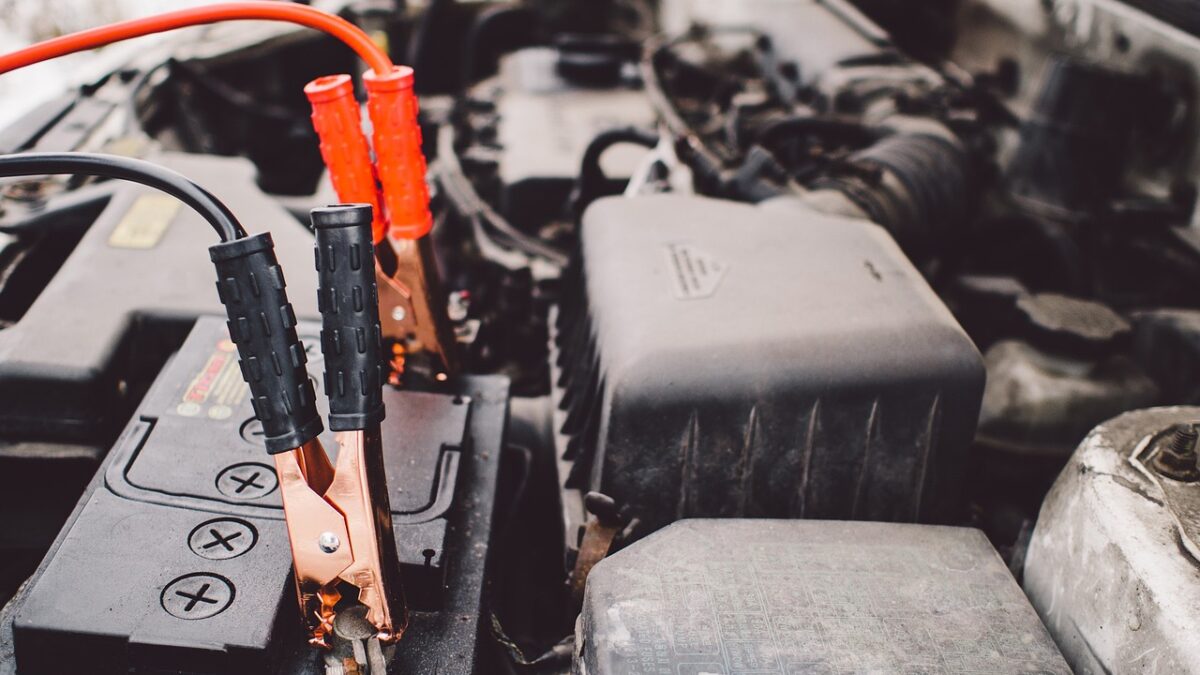 Is Car Battery Recycling Possible In Australia? Let's Take A Look 🚗
Car Battery Recycling 🚗: In this blog, we cover the possibility of car battery recycling in Australia. Can we recycle car batteries or do we have any other disposal options for it? To learn more, continue reading this blog. 
For your car to love, you have to love your car back. What do I mean by that? What I said simply means that you should take good care of your car so that it will last you long periods of time.
How do you keep a car well-maintained? Answer: you have to create a checklist of the most important things. We give you a list of examples:
Check your car's tyres regularly. Change the car's oil as often as you can. Make sure your brakes are working properly – this advice not only helps the car, but it also ensures your safety when hitting the road. Finally, make sure to always clean your car as elements you encounter on the road all have the potential to damage your car.
Do all of the tasks mentioned, along with other proper maintenance tips you can easily find online, and enjoy your car for many years!
Change is inevitable
However, even with the most effective car maintenance tips you can find, you will still need to swap out some parts one day as age will and still catch up to it. As they say, "you cannot beat Father Time". Car battery, in particular, is something that you need to need to change every 3 years at minimum and 5 years at maximum.
If and when you do change your car's battery, what do you do with the old? For reasons we will state below, you cannot keep your car battery in your house. So, the question is this: is car battery recycling possible? Of course, this is our best course of action if we want to get rid of our old car battery the environmentally responsible. However, do you have such option in Australia?
Below, we discuss the possibility of car recycling in Australia. Basically, we give you the best possible choice in dealing with your car battery. Read on to learn more.
Short answer: car recycling in Australia is definitely possible. You can send them to a number of facilities/programs here.

– Mr Waster
Waster provides waste and recycling solutions for small and medium Aussie businesses
Before we head on to the main topic and discuss the possibility of car battery recycling in Australia and discovering the best option for it, we want to talk about and share with you one of the best in the waste and recycling industry: Waster.
Who is Waster? Why do plenty consider it as one of the best waste and recycling companies in Australia?
---
>Download Now: Free PDF Business Owners Guide To Commingled Recycling Bin Services
---
Simply put, Waster provides you with innovative solutions for your and your business's waste management and recycling needs. In addition to that, we provide flexible, 30-day contracts instead of the typical lock-in contracts, which proves a better choice nowadays.
Click on the blue button below to learn more.
---
READ :Are Sanitary Pads Recyclable? 👧 Let's Take A Look At An Innovation 
---
The possibility of car battery recycling
No doubt about it: your used car battery has a place in the market! This might sure surprise you, but did you know that a car battery is one of the most recyclable products? The recycling rate is almost through the roof, as car batteries have a 98 per cent recycling rate.
So, we answer you with a yes when it comes to the question "is car battery recycling possible?" We have certainly come a long way from a time when these toxic lead acid batteries make their way to landfill and rot. More people have become aware, certainly including those in the Government. As a result, they have focused their attention on battery recycling ranging from lithium ion, alkaline batteries etc. – lead acid car batteries included.
Why should you recycle your car battery? 2 strong reasons
As mentioned above, when we recycle a lead acid car battery, we can reclaim about 98 per cent. It would be a waste to not recycle them (pun definitely unintended). Recycling a car battery not only helps the environment, but it also sustains it. Raw materials are saved when using materials from old car batteries.
Another strong reason why you should recycle your car battery is to divert it from landfill. A lead acid battery is highly toxic and can cause great harm to the environment when it leaks to the ground and water.
Car battery recycling: How do you recycle car batteries?
In Australia, you have plenty of recycling options for your car battery.
Should the time come when you change your car battery, you could simply go to an auto parts store and buy a new car battery. Almost every store can offer to take your old car battery for your and recycle them.
RAC in Australia, for example, has nine Auto Services Centres across metropolitan Perth wherein you can drop off your old car battery for recycling purposes. In addition, they collect end-of-life batteries and store them safely for disposal.
And, if you decide to get a battery from RAC's mobile battery service or RAC Auto Services, they will transport your old car battery to a licensed recycling facility.
Car battery recycling process
When the car batteries make their way to the recycling facility, they are usually first broken down through the use of a hammer mill. After that, parts are separated depending on their weight (i.e., lighter parts and heavier parts are separated).
Meanwhile, the plastics are sent to a plastic recycler wherein they are melted to form small pellets. These small pellets have the potential to transform into a wide range of plastic products.
How do they treat the lead and sulphuric acid?
To tread lead, the grids along with other parts are melted inside smelters and are moulded, with the impurities floating to the top and removed before the lead totally cools. Once the process is completed, they can now be melted again and used to manufacture new batteries.
As for the sulphuric acid, they are neutralised and converted to sodium sulphate. Or, they could just be turned into water and transferred to a waste facility.
Contact Waster right now for your waste and recycling needs now!
Does your Australian-based business need waste and recycling services? If so, then you have come to the right web page!
Please call 1300 WASTER (1300 927 837).  You can also email us at enquiries@waster.com.au if you have any further questions. Find the best deals in terms of waste and recycling pricing and services!