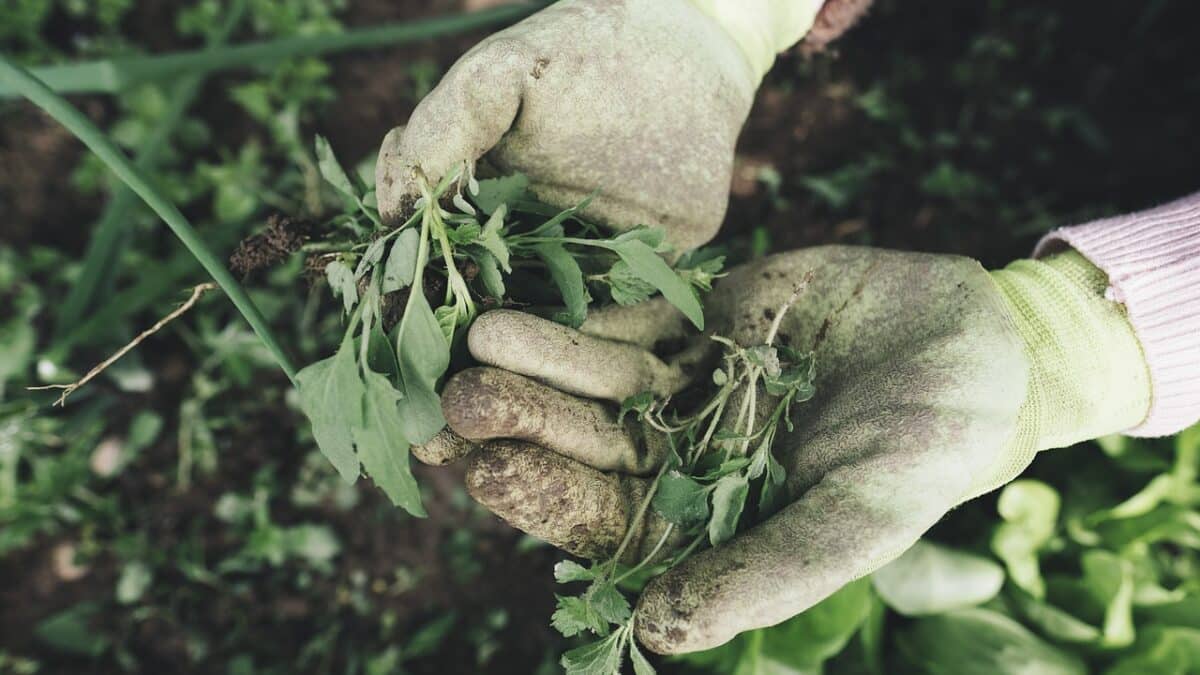 Where To Dispose Of Fertiliser For Free 🌱
Where To Dispose Of Fertiliser For Free 🌱: In this blog, we cover where you can take your fertiliser for free disposal. In addition, we will talk about why you should dispose of fertiliser and the hazards of storing or keeping it for too long. Continue reading this blog to learn more.
When one has a blooming garden in their home, expect that they treat them with the same level of love and care the same as you see a person treating their pets. They feel the same sense of fulfilment as pet lovers do. And, like your cat, dog or any other type of pet, people with gardens make sure that they regularly water and 'feed' their plants well so that they grow strong, beautiful and full of nutrients.
One of the best ways to ensure that your plants grow properly is to provide them with fertilisers – or what can also call as 'plant food'. Fertilisers allow plants to grow faster and keep them healthy. Did you know that gardeners can use different types of fertilisers in different conditions (conditions mostly equating to the soil or weather), but the point still stands that fertilisers can promote plant growth, and in a cost-effective way, too!
However beneficial chemical fertilisers are, mishandling them can and will cause harm to the environment. As a result, we must properly store and dispose of fertilisers. Do you have any stored fertilisers at home you do not have use for anymore? Do not know where to dispose of them? We've got you covered!
Below, we give you some of the best and most free options to dispose of your fertiliser. Read on to learn more.
Waster: providing waste and recycling solutions for small and medium Aussie businesses
Before we move on to the main topic and discuss where you can dispose of fertiliser for free in Australia and discover the best handling options and reasons for it, we want to talk about and share with you one of the best in the waste and recycling industry: Waster.
Who is Waster? Why do plenty consider it one of the best waste and recycling companies in Australia?
---
>Download Now: Free PDF Business Owners Guide To General Waste Bin Services
---
Simply put, Waster provides you with innovative solutions for your and your business's waste management and recycling needs. In addition to that, we provide flexible, 30-day contracts instead of the typical lock-in contracts, which proves a better choice nowadays.
Click on the blue button below to learn more.
---
READ: Is Car Battery Recycling Possible In Australia? Let's Take A Look 🚗
---
These are where you can dispose of your fertiliser for free
Do take note that you should first coordinate with your local council to find the best possible disposal option for your fertiliser or other household chemicals. Do also take note that what they accept (or don't accept) may be subject to change, so we encourage you to contact your local council first for more information.
With that said, we present you with the most popular options when it comes to disposing of your fertiliser for free.
Fertilisers or other types of household chemicals can be disposed of for free through a Household Chemical CleanOut event. You can catch these free-services events held across NSW on specified dates.
All NSW residents can enjoy these events which are usually held in the Sydney, Illawarra and Hunter regions. Check if there is an event near you by clicking this link. Besides chemical fertilisers, you can also dispose of the following household items via Household Chemical CleanOut events:
Solvents and household cleaners
Floor care products
Ammonia-based cleaners
Pesticides and herbicides
Poisons
Pool chemicals
Hobby chemicals
Motor fuels
Fluorescent globes and tubes
Acids and alkalis
Smoke detectors
Paint and paint-related products
Gas bottles
Fire extinguishers
Car and household batteries
Motor oils and cooking oils
Eurobodalla Council NSW accepts fertiliser and other household chemicals you want to dispose of for free
The Eurobodalla council has an annual chemical cleanout, usually held around September wherein they accept all kinds of household chemicals you want to dispose of for free, which, of course, includes fertiliser. They accept the following:
oxidisers, solvents, paints, varnishes
household cleaners, poisons, pool chemicals
acids, alkalis, medicines
pesticides, fungicides, weed killers, fertilisers
fuel, oils, gas cylinders
smoke detectors, household batteries, compact fluorescent light globes
sharps (syringes).
Or, dispose of your fertiliser for free through Detox Your Home
Sustainability Victoria has a program called Detox Your Home wherein you can safely and easily drop off your fertilisers, along with other household chemicals, at their free events. Called the Detox Your Home events, they are held around Victoria and accept the following types of waste:
Weed killers
Cleaning products
Cosmetics
Cooking oil.
In a more comprehensive list you can see here, they categorised the household chemicals you can send and dispose of for free into the following: cleaning, cosmetics, hobby materials, pharmaceuticals, garden and pool (fertiliser included) and garage.
Remember, you need to send in only what is allowed. As they do not accept these items, remember not to send the following:
Ammunition
Commercial or business-purpose chemicals
Farm-used chemicals
Gas cylinders
Motor oil
We encourage you to view the Sustainability Victoria website for more information.
Why you should dispose of your fertilisers: health concerns
Of course, giving you options to dispose of your fertiliser for free is for good reason.
Storing fertilisers in your home can compromise both human and pet health. This can occur when you or your pet come into contact with fertiliser. Called plant food poisoning, symptoms include the following:
skin redness
burning sensation on the skin
itchy skin
burning of the nose, eyes, or throat
Much worse, if you or your pet accidentally inhale or even ingest fertilisers, you may experience the following:
body parts (such as fingernails, lips, or hands) turn blue from lack of oxygen
dizziness
fainting
low blood pressure
seizures
shortness of breath
upset stomach or stomach pain
So, we want you to make sure to store fertilisers properly before disposal.
Transport and storage tips
Before you take your fertiliser to be disposed of for free, remember this when storing and transporting fertilisers (or any other hazardous household chemicals):
Make sure chemicals do not come into contact – much less mix – together as this can produce dangerous chemical reactions.
Keep them in their original and respective containers.
Label and seal them properly. Label them 'unknown chemical' if you have no idea what chemical you are handling.
Make sure no liquid leaks occur by inspecting containers. Wrap the container in newspaper and seal it in a plastic bag. Double down by placing it inside a plastic bucket or tray.
Keep chemicals away from anyone!
Contact Waster right now for your waste and recycling needs now!
Does your Australian-based business need waste and recycling services? If so, then you have come to the right web page!
Please call 1300 WASTER (1300 927 837).  You can also email us at enquiries@waster.com.au if you have any further questions. Find the best deals in terms of waste and recycling pricing and services!