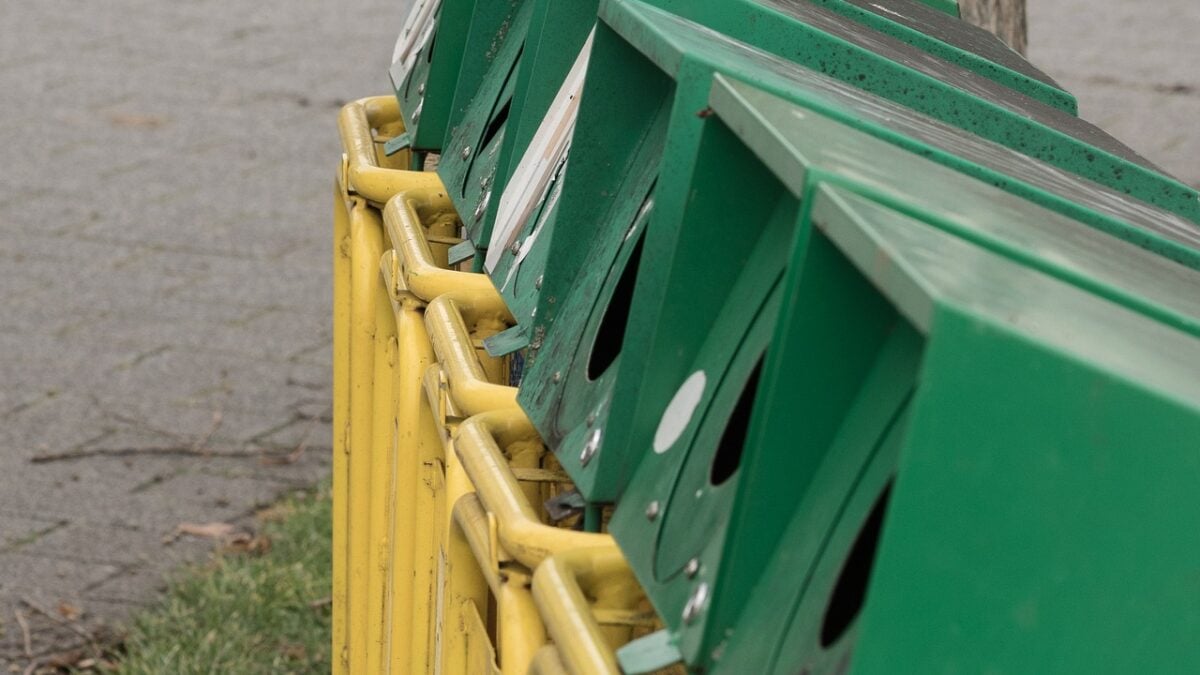 How To Successfully Recycle At Large Events With Event Recycling Bins ♻️
Event Recycling Bins ♻️: Every large venue such as stadiums, arenas and coliseums generate large amounts of waste due to the fact that a lot of people gather there at one time all the time. As a result of a large number of people there, waste will certainly gather. Amongst the waste there, there are potential recyclable ones.
The last major event I went to (before the pandemic) was a basketball game in my alma mater. Believe me, I am no fan of going to large events with lots of people. As an introvert, the initial thoughts of going there frightened me. But nonetheless, it was a good experience, going with one of my friends and all.
Whilst going home after the basketball event, I wondered "what will they do with all the waste there?" Before working in the industry, I certainly would have had no idea what to do with all the hotdog wrappers, plastic water bottles, paper from notebooks and more.
---
>Download Now: Free PDF Business Owners Guide To Commingled Recycling Bin Services
---
However, with the equipped general knowledge I have now in terms of waste and recycling, I did find out the usually-normal process of gathering all the recyclables in one major event. Below, I will talk about event recycling bins and what events and place organisers should do to minimise rubbish and maximise recycling.
A bit about Waster
Before we continue our topic on event recycling bins, let me share more information about Waster.
We here at Waster provide you with innovative solutions for your and your business's waste management and recycling needs. Additionally, we provide flexible, 30-day contracts instead of the typical lock-in contracts, which proves to be better.
Click on the blue button to learn more.
---
---
The need for event recycling bins
As you might have guessed, event organisers do have a way to accumulate all the recyclables. In most places, local councils require events – whether public or private – to recycle all eligible waste.
But for those unfamiliar for whatever reason, we created a useful guide below to get event organisers started.
Step 1: Determine the most common waste
Before disposing of recyclables in event recycling bins and for you to get started, first determine the most common waste streams and assess how you can properly dispose of them. In a large gathering, you will surely encounter the following waste types:
After determining (and now encountering) the waste types, carefully evaluate what you have to do with the present waste in the vicinity. To boost and maximise your recycling, segregate every waste and categorise them as recyclable, plain rubbish or green waste.
Next, you now have to separate all the food waste from all the other waste types. Merge them with other green waste for later composting. Finally, dispose of all the rubbish in the general waste bin and put the recyclables in event recycling bins.
Event recycling bins are important because they can carry loads of recyclables – perfect for events that generate tonnes of recyclables. 
With that, of course, you would think that you have already set the proper regulations to deal with waste. But you are still quite far from it. Next comes waste limiting.
Event recycling bins: limiting waste and more
You as an event organiser should also restrict waste as much as possible. First, let security check what visitors bring to the venue. Do not allow outside food and drinks inside; just let them buy what's inside.
That way, you can control the amount of waste generated inside the venue and not have to add in waste coming from outside. Inform goers beforehand of this rule. You can do so by announcing on your social media platforms, emails, your website or even put up a sign outside the venue.
In addition, you should strategise on where you should put your event recycling bins. Put them in a place where lots of people can easily access them. You have to keep in mind that people will throw waste on where it is most convenient and near them. A good place where you can place the event recycling bins is in easily accessible areas with lots of people. Also, place them near general waste bins so people have the option to dispose of waste in the proper bin.
Encourage people at the venue to recycle when possible and educate them on where they should put their waste.
Vendors at the venue
Not only you as the event organiser but also vendors at the venue in large events can help in ensuring boosted recycling and less rubbish left behind.
Require your vendors to, as much as possible, use recyclable or compostable materials. Offer them a contract that states they can only use recyclable or compostable packaging. Give them a recycling and general waste bin of their own so they can properly dispose of their generated waste, too. Doing so will also give buyers access to the bin if they consume what they bought near the vendors.
Inside and outside
Finally, just as you should put event recycling bins inside the venue, you should also make sure to do so outside. The best locations where you can put them includes the car park, near the entrance and exits.
Event recycling bins: conclusion
We certainly do not need to make big events with a lot of generated waste complicated. With proper planning coupled with strategic placing of event recycling and general waste bins, you can easily separate rubbish from recyclables and collect a tonne of recyclables for recycling.
Contact Waster today for your waste and recycling needs!
Are you a business in need of waste and recycling bin services?
If so, please call 1300 WASTER (1300 927 837).  You can also email us at enquiries@waster.com.au if you have any further questions. Find the best deals in terms of waste and recycling pricing and services!