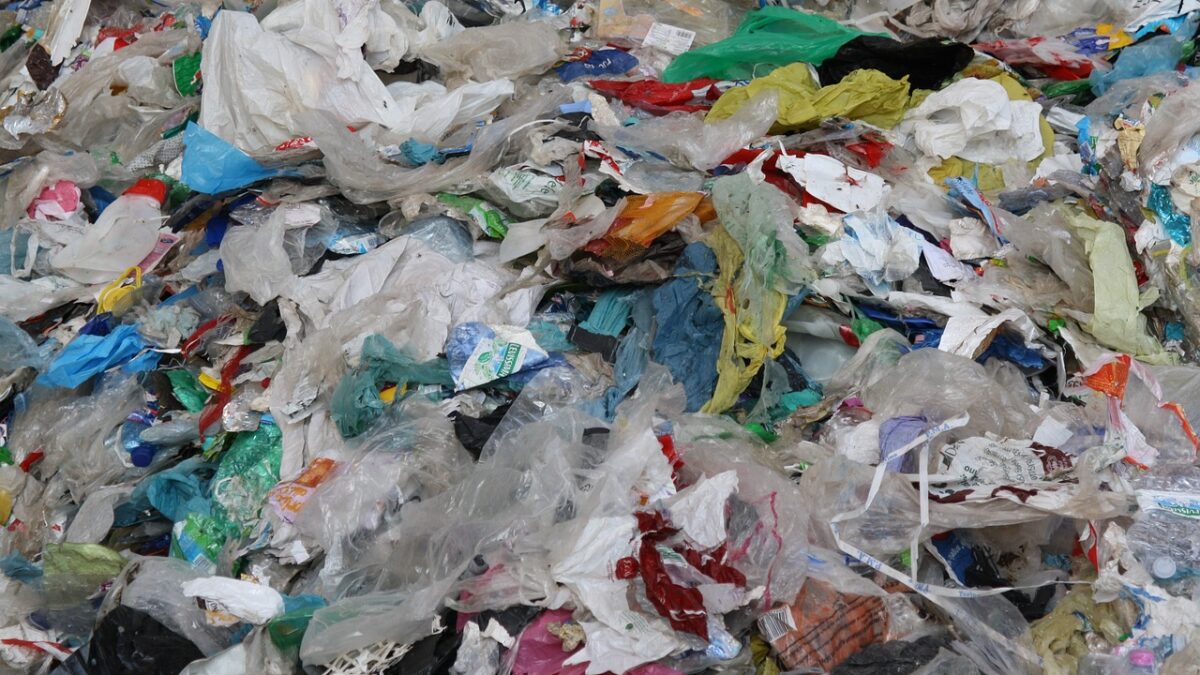 Is The Four-Bin System The Key To Solving The Recycling Problem In Australia? 🚮
Four-Bin System 🚮: Victorian households will soon enjoy having a fourth extra bin only for recyclable glass. Is this approach the solution we need to eradicate the recycling crisis in Australia? Let's talk about all of that here in our blog! We suggest that you continue reading below to learn more.
All Victorian households will soon enjoy the benefits of having a fourth bin at home — a purple bin that will only accept recyclable glass and nothing else. In addition, they can now recycle pizza boxes and soft plastics to go along with the soon-to-roll-out four-bin system as part of the state government's efforts to refresh the somewhat-outdated recycling system in place with a 515 million-dollar budget.
Not only that, but the reform also includes a container deposit scheme and a set deadline by 2030 to divert 80 per cent of waste from landfill.
These efforts, whilst not as advanced as other countries such as South Korea and Japan that has the power to refuse your waste and fine you if you put the wrong item and have a 45-category household waste, respectively, or Germany, the top recycling country, that recycles around 67 per cent of its municipal waste, do seem like a step in the right direction.
Mr Waster wonders, however, if this four-bin system is enough to solve the current waste crisis we experience today, assuming that it expands from just Victorian households to all of Australia (which we think will happen sooner than later, by the way).
Below, we cover the four-bin system's effectiveness and other aspects Australia should focus on to remove – or at the very least, reduce – the lingering recycling problem.
Learning who Waster is and what it can do for businesses
Before we go further and learn more about Victoria's four-bin system, let me share with you more information about Waster.
---
>Download Now: Free PDF Business Owners Guide To Commingled Recycling Bin Services
---
We here at Waster provide you with innovative solutions for your and your business's waste management and recycling needs. Furthermore, we provide flexible, 30-day contracts instead of the typical lock-in contracts to SMEs, which proves to be better.
If your business is based in Australia, partnering up with Waster will prove to be beneficial for your business! Here, I enumerate to you what we bring to the table in terms of providing quality waste and recycling services.
You pay exactly what you asked for – and not a dollar more! For your waste management and recycling needs, avail of our flexible, 30-day contracts instead of those long, unproductive and hidden fee-containing lock-in contracts.
Designed for small and medium businesses – we help you reduce costs whilst boosting recycling. That's a win-win situation!
On-time and reliable – we provide fully-accredited logistics and facility operators. By saying so, we ensure the safety and efficiency of our services.
As such, problems in the waste management industry are bound to rise like in any other business. But of course, not as big of a problem as Australia's recycling crisis that the four-bin system, according to the government, can solve! If such issues arise in regard to our service, you can talk to our friendly customer service team.
Click on the blue button to learn more.
---
READ NOW: Composting At Home? How Is This Done? 🌱
---
Now, on to the four-bin system's effectiveness!
Four-bin system: effective, but other actions required
This improved system will get access to services for four waste and recycling streams, which include separate streams for glass, food organics and garden organics (FOGO), mixed recyclables and household rubbish.
"Councils and alpine resorts are considering local community needs. When and where materials are collected for recycling will vary in each local government area."
Areas with kerbside collection services and eligible households – all states, essentially – will move to a four-bin system that all have the same colour-coded lid:
purple for glass
lime green for FOGO (organic food and garden waste)
yellow for mixed recyclables
red for household rubbish.
You can access more information by checking the website of, or contacting, the Victorian Government.
What are the other actions required?
As mentioned above, the four-bin system is a step towards the right direction. In the future, we expect to see more uniform waste streams for different items other than recyclable glass.
As a result of a uniform waste program, we would enjoy benefits such as strengthening the current recycling system and reducing recycling contamination, for example.
However, that, unfortunately, would not solve all the recycling problems we have. We have to address the main problems as to why we have a recycling crisis in Australia today.
The Conversation addressed two main recycling problems that Australia faces, mainly caused by the China waste ban, and which the four-bin system alone cannot solve. Here are the two main problems:
Supply – because of how we currently collect and sort our items, the design of our items and the quality of materials we have, the recycling and recycled supply we have is quite poor.
Demand – there is not enough demand for recycled materials, unfortunately, which results in less and low-quality materials.
Other problems include recycling confusion, putting things that do not belong in the recycling bin and plenty more, which the four-bin system can solve now thanks to the efforts of the Victorian government.
Four-bin system: conclusion
Alas, the four-bin system solves only some of the problems mentioned above, but unfortunately not the two main ones.
To significantly decrease Australia's recycling problem, along with following in Victoria's footsteps with its four-bin system, certain things must take place. First, the recycling supply should improve – the materials and the way they are collected and sorted. Obviously, if the supply improves, then so will the demand.
Contact Waster right now for your waste and recycling needs now!
Does your Australian-based business need waste and recycling services? If so, then you have come to the right website!
Please call 1300 WASTER (1300 927 837).  You can also email us at info@waster.com.au or enquiries@waster.com.au if you have further questions. Find the best deals in terms of waste and recycling pricing and services!