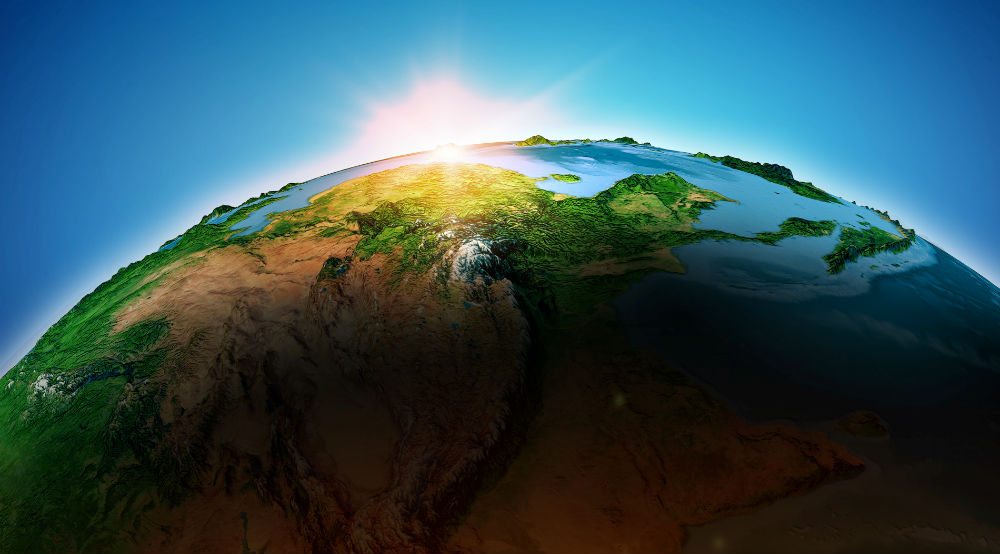 Rubbish Removal Services: Business Bin Collection Services
Rubbish Removal Services: when we think about waste and rubbish removal services, we often have images of overflowing landfills and unchecked pollution in our minds. As regular readers of this blog will know however, it does not have to be like that and we like to publicise new developments in the sector that can help the environment. For example, see our blogs on commercial bins and national resource recovery.
Waster offers a real alternative in rubbish removal services and recycling for small and medium Australian businesses. We deliver low cost, high quality services on flexible 30 day agreements with no hidden extras. You can check out our prices and services in our online waste shop today:
Will rubbish removal services be obsolete in the future? – maybe!
We are seeing some incredible advances in science – such as 3d printing which promises to revolutionise the manufacturing and distribution industries. Mr Waster was very interested to read an article on the BBC website about a caterpillar that can consume plastic. We quote from the article below:
"A caterpillar that munches on plastic bags could hold the key to tackling plastic pollution, scientists say."
"Researchers at Cambridge University have discovered that the larvae of the moth, which eats wax in bee hives, can also degrade plastic."
"Experiments show the insect can break down the chemical bonds of plastic in a similar way to digesting beeswax."
"Dr Bombelli and colleague Federica Bertocchini of the Spanish National Research Council have patented the discovery."
"They want to speed up the process of discovering the chemical secrets behind the natural degradation of plastic."
"They think microbes in the caterpillar – as well as the insect itself – might play a role in breaking down plastic."
"If the chemical process can be identified, it could lead to a solution to managing plastic waste in the environment."
See our related blogs on the topic.
Rubbish Removals: Waster is always interested to see our industry and the general waste and recycling sector getting some national attention – call me self obsessed if you must! For example, we recently published blogs on topics such as how much waste the average Australian produces (integrated waste services) and carbon neutral waste services (carbon offset). In this regard, Mr Waster always likes to see the industry featuring in TV shows – and would like to make our readers aware of the new ABC series called War On Waste. At least for once it will be ok to say there is rubbish on TV!
Waster is an alternative for Australian small and medium businesses. We provide rubbish removals and recycling services on flexible 30 day agreements and high quality service standards. You can check out our services, pricing and options in our online shop today – simply press the blue button below:
New ABC TV show about rubbish removals
The series will be beginning in May 2017 and promises (through 3 episodes) to see if Australia, as a nation can reduce our waste. Topics covered are expected to include:
 – What happens to your rubbish
 – Living off the grid
 – Examples of people who bought nothing for 12 months
 – A look at the problems caused by takeaway coffee cups in landfill
 – Rubbish in our seas and oceans
 – A look at the Global movement Food not Bombs – which aims to feed homeless people.
We will cover the "Food not Bombs" project in more detail in a later blog as we are always seeking new charitable and social initiatives,
"A group in Brisbane is turning food thrown out by supermarkets into home-cooked meals which they serve to the lonely, isolated and some who are just plain hungry."
"The usable food is washed off, the damaged turned into sauces, and the too-far-gone composted."
You can check out an extended sneak preview below to whet your appetite before the series screens in May:
Rubbish Removal – it may seem strange to people not well versed in the world and nuances of waste but all rubbish removal was not created equal.
You may think that if you get your bin picked up for say $50 and the business right next door to you is paying $45 for the exact same bin collection – then you are paying more for rubbish removal. But as with most things in this life, it is not always as simple as that.

Welcome to the world of bin density in rubbish removal
In the world of commercial collections of rubbish in Australia, some complication is caused by the fact that bins are generally charged by the volume collected i.e. cubic metres or litres but that waste is disposed of at the landfill by weight i.e. tonnes or kilogrammes.
If you look at the invoice from your current supplier – you will probably see that the bin size is listed as the unit of measurement i.e. 3 x 3.0 metre bins etc or 5x 240 litres etc.
Basically, this is telling you that your waste company is charging you by the volume of waste you are producing.
The way it generally works is that the waste company will collect your bin, and flip all the bins into the same truck.
That truck will pick up many bins on any given day and then drive to the landfill or recycling facility. This will occur multiple times on any given day.
At the landfill, the truck will usually drive over a weight scale (a very large one) that will weight the truck as it enters and exits the facility and then bill the waste company for the weight (in tonnes) of rubbish dumped.

Not all businesses create the same type of waste
In the same way that many insurance companies claim they can offer you lower, more competitive rates because they have taken the time to understand your business; the waste industry is sort of similar.
Different business types produce varying types of and crucially different weights of waste.
Basically, if you pick up a 1.5m bin from one type of business it will usually be much heavier or lighter than one picked up from a different type of business.
As you can imagine; light and bulky substances such as plastic bottles or cardboard boxes (when not compacted) make for light bins. Alternatively, heavy items such as timber, foodwaste etc produce very heavy bins.
This basically means that it can be considerably cheaper for a waste company to pick up waste from certain types of businesses than others and in theory, some waste companies may be able to charge the customer less as well. Check out our blog on organic waste solutions to see how a food waste bin could reduce your bin weights.
This should be kept in mind when you look at quotes for rubbish collection. If you are organising clean ups or bin removal in Brisbane – you should consider the weight of your waste.

Footnote: Waste companies hate rainy days
This weekend has been one of the rainiest and stormiest in recent memory on the east coast from NSW up to Queensland.
Waster hopes all our customers and their families are safe and their properties and business secure.
Waste companies really detest rainy days, as when bins are stored outside, the rainwater makes the bins heaver, hence increasing the costs to the waste companies.
Council hard rubbish collection can save you money
Before organising a commercial rubbish collection – you should see when the next council hard rubbish service day is.
Most councils will provide this service for household rubbish once or twice a year. This will be suitable for old furniture, green waste removal, white goods such as a washing machine etc. It could also be useful for unusual volumes of waste such as for a deceased estate.
For e waste in Brisbane – also remember that there are free collection and disposal services available as below.
Commercial rubbish removal: as a private commercial business or organisation such as a school, hospital or charity etc – you will likely have to organise your own waste services and recycling. Some council areas continue to provide waste services to business (often referred to as trade waste) – for example see the pages from Woollahra council in Sydney metro region.  If your council does provide this service to you, it can be the most cost effective option for smaller businesses. As you can see from this page however, the services offered can be limited i.e. focusing on smaller bin sizes and with limited waste streams – for example, the Woollahra council only provides services up to 660 litre bin sizes. Check out our article on which is the right wheelie bin size for your business. This bin size will be too small for many businesses.
Unfortunately many councils are also phasing out their low cost trade waste collection services and are not accepting new customers – this will mean you will need to engage a third party commercial rubbish removal company. As per the City of Sydney council website it states:
"Business council rates do not cover waste and recycling collections. Residential properties receive these collections because their rates include a Waste Services Charge.
All businesses need to have their own waste contractor to collect and dispose of their waste. The City of Sydney also strongly recommends businesses hire a contractor to collect recyclables and separate materials such as paper and glass from general waste."

Commercial rubbish removal: what you need to know

To ensure you know how to avoid any pitfalls when arranging waste management services we have produced our consumer guide to buying waste and recycling services – which details 10 things to know before signing a waste management contract.
We also recommend you have a quick read of a couple of our blogs on whether you need to sign a long term contract or how to draw up a basic waste management plan.

What commercial rubbish removal services does Waster offer?

Waster offers comprehensive rubbish collection and recycling services in all major metro regions and cities throughout Australia. Through our online waste shop, you can check prices and arrange waste collection services for locations in Sydney, Newcastle, Wollongong, Central Coast, Brisbane, Gold Coast, Melbourne, Geelong, Adelaide, Canberra, Perth, Darwin and Hobart.
All Waster services are delivered on flexible 30 day agreements, meaning you will not be locked into long term contracts that do not suit you.
Check out our services by clicking on the picture below: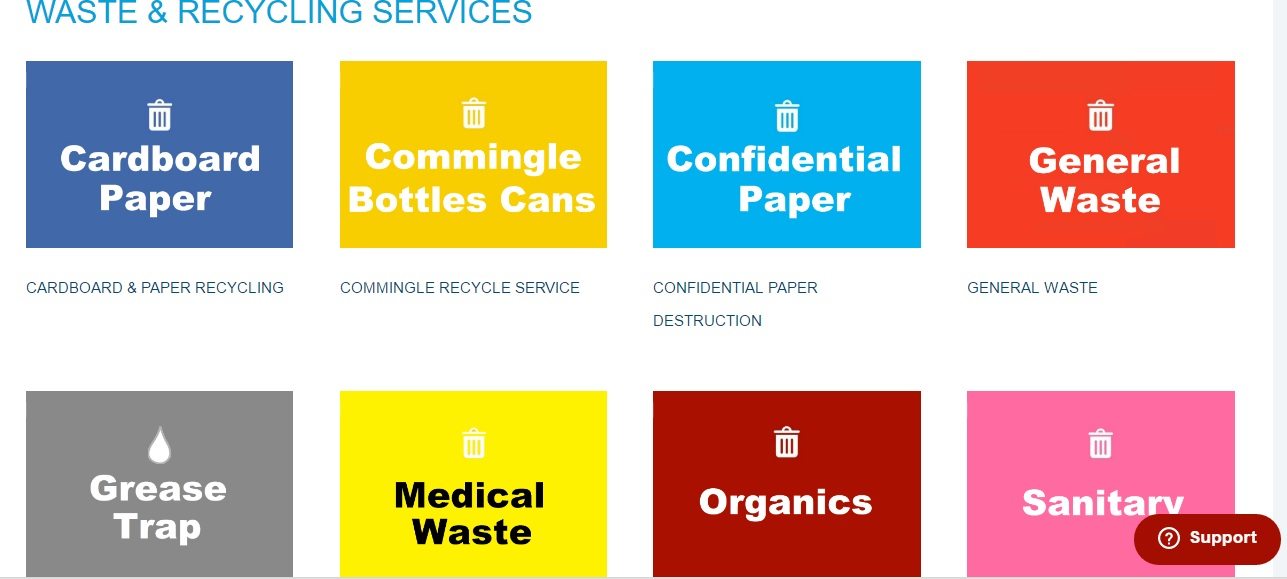 How to compare prices and book services

Comparing the prices for the commercial waste management services you require is really easy on Waster – you simply check out the services in the online shop – click on the blue button below:
Alternatively, you can have Waster do all the calculations and sums for you by requesting a free 24 hour cost comparison. Waster will work out what you could save by moving to Waster from your current waste supplier (we have been able to save many customers 20-30% whilst moving them to flexible 30 day contracts:
Note: if you are interested in the subject of pricing recruitment or pricing for your business check out Taylorwells.com.au