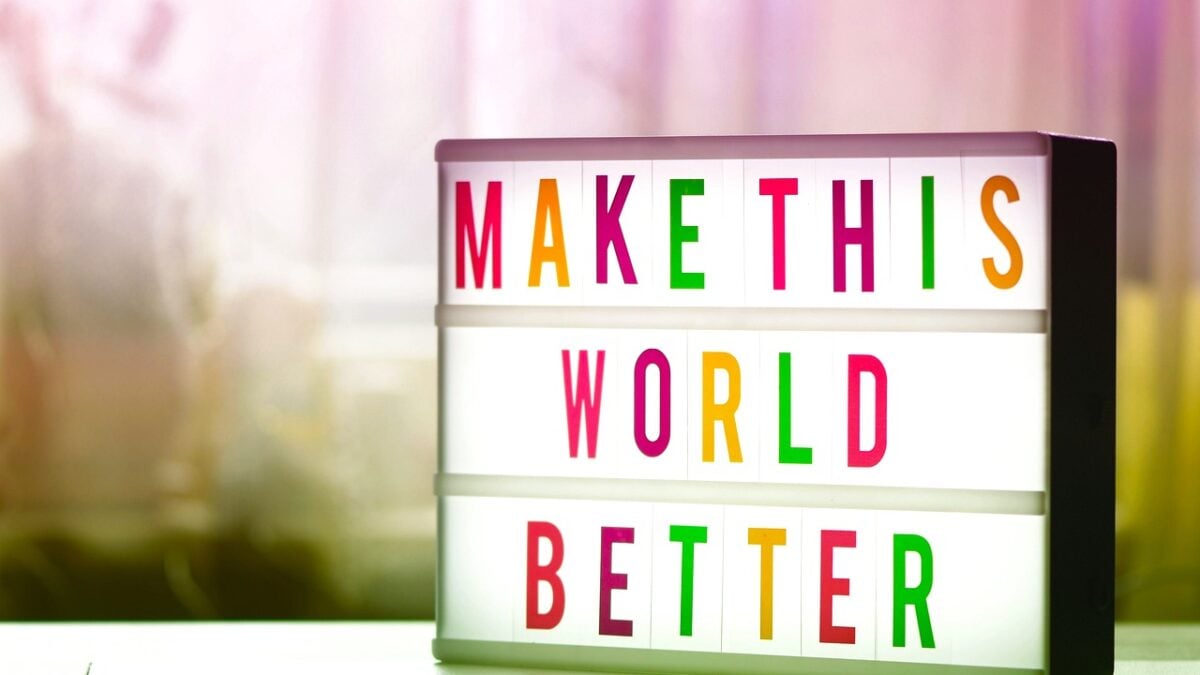 What Is Donation Dumping? Here's What You Should Know About It 🗑️
Donation Dumping 🗑️: Donating your used clothes and textiles, toys or other items to the less fortunate is an excellent way to declutter your home and help out the less fortunate at the same time. All of that is good and all. However, when does donating become too much that it hurts more than it helps? We are here to discuss donation dumping with you in this blog, so we suggest you continue reading to learn more.
A lot of good-willed people go out of their way to help others. They give out food to shelters, donate funds to organisations, make other people aware of the less fortunate people's situation, and encourage them to help. Aside from those mentioned, the majority of those who want to help the needy donate some of their belongings that they do not use anymore. Be it clothing, pieces of furniture, toys or other household items, charitable establishments happily accept them to help out the less fortunate.
All of this is good and all. But, did you know that charitable establishments or organisations accepting too many goods actually hurt more than it helps? This may sound strange to you, but this actually is a real thing that happens. We call this event donation dumping.
Below, we cover more about what donation dumping is and how it hurts more than it helps organisations that help the less fortunate. In addition, we share one relevant Australian news to use as an example for you to learn more about donation dumping.
Who Waster is and what it does do for businesses
Before we go further and cover what donation dumping is and how it becomes a nuisance to both the people and the environment, let me share with you more information about Waster.
---
>Download Now: Free PDF Business Owners Guide To General Waste Bin Services
---
We here at Waster provide you with innovative solutions for your and your business's waste management and recycling needs. Furthermore, we provide flexible, 30-day contracts instead of the typical lock-in contracts to SMEs, which proves to be better.
If your business is based in Australia, partnering up with Waster will prove to be beneficial for your business! Here, I enumerate to you what we bring to the table in terms of providing quality waste and recycling services.
You pay exactly what you asked for – and not a dollar more! For your waste management and recycling needs, avail of our flexible, 30-day contracts instead of those long, unproductive and hidden fee-containing lock-in contracts.
Designed for small and medium businesses – we help you reduce costs whilst boosting recycling. That's a win-win situation!
On-time and reliable – we provide fully-accredited logistics and facility operators. By saying so, we ensure the safety and efficiency of our services.
Remember!
As such, problems in the waste management industry are bound to rise like in any other business. Much like how we want to make people aware of the downsides (with no upsides) of donation dumping, we can also help solve any waste or recycling issues you encounter. So if such issues arise in regard to our service, you can talk to our friendly customer service team.
---
READ NOW: Repurposing For Resilience Turns Old Solar Panels From Rubbish To Art And Energy ☀️
---
Now that we mentioned all of that, let us move on and talk about donation dumping, the damages it can do and more.
All about donation dumping
Donation dumping, in layman's terms, means the illegal dumping of numerous items to charitable organisations to the point that it becomes a nuisance instead of helping. How do these donated items become a nuisance? Well, for starters, when donations pile up to a point that the charitable organisation are having a hard time sorting them, they get damaged and become unusable or even unrecyclable as a result.
They can even acquire more wear and tear if the collection points of donations are located outside where they are affected by different elements such as the weather, pests or rodents such as rats and more. This, of course, means the donations lose almost all their value, rendering them useless.
Aside from those mentioned, donation dumping also costs the organisations lots of money and resources. Piles of damaged or unusable donated goods unfortunately do not offer any sort of value to charitable organisations or shops. They are thrown into landfill, as a result, which costs a significant amount of money to collect and transport. Additionally, it uses non-renewable resources such as fuel to move around and dispose of unusable donated goods.
Donation dumping example
At the start of 2023, The Guardian reported that Australian charities are forced to get from their own pockets and spend millions of dollars to deal with donation dumping. As a lot of less fortunate people need help, especially during these recent times, costs of sorting and transporting 'donation waste' have gone up as well.
South Australia's St Vincent de Paul Society experienced this just recently. A lot of donated goods from genuinely good people were left scattered outside. A majority made their way in the ground and out of the bins because of the sheer number of donations. Only a few of the donated goods were deemed usable or recyclable, and a majority of them were not because of the reasons mentioned above already, which are them being damaged because of their number and condition outside.
The society's chief executive, Evelyn O'Loughlin, had this to say, according to the article:
"Some of it is useful," she said. "But there were also damaged goods, things we could never do anything with. Generally, the message is that people are very generous but if the shop is shut or the bin is full, keep it in your car for another day.
"We have to pay to get rid of them."
Waster's advice
As a responsible person that shows concern for both other people and the environment, you have to make sure to donate responsibly. First off, postpone donating and do it on another day if you see already-full donation boxes or bins. Make sure that you place them properly if you have the chance so the donated goods receive no damage. Next, also ensure that you donate only eligible items – goods that the organisation specifically asks for in good and usable condition.
Contact Waster right now for your waste and recycling needs now!
Does your Australian-based business need waste and recycling services? If so, then you have come to the right website!
Please call 1300 WASTER (1300 927 837).  You can also email us at info@waster.com.au or enquiries@waster.com.au if you have further questions. Find the best deals in terms of waste and recycling pricing and services!