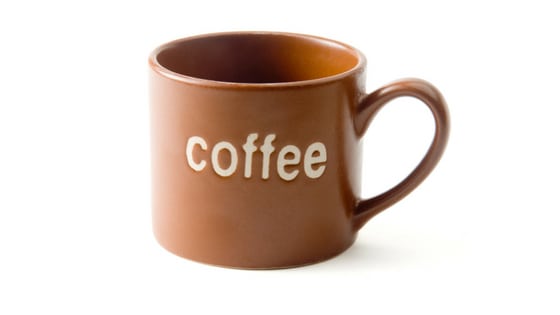 Are Coffee Cups Recyclable? ☕
Are Coffee Cups Recyclable? ☕: If you are anything like me, you would also drink way too much coffee every day! At one point I was up to 8 cups a day. Thankfully, I have weaned myself down to 3 a day – aiming for two.
Now, some of the biggest questions people have about takeaway coffee are its environmental impact and recyclability. Are coffee cups even recyclable?
We will cover that question in today's blog. We will cover also some other questions about coffee pods and coffee grounds. What remains once the coffee is poured? Questions like that will pop up in today's blog.
At least we will all know a bit more about our brew next time we go to the cafe!
Before continuing, check out our infographic on how two similar cafes can pay very different waste costs due to recycling.
---
>Download Now: Free PDF Business Owners Guide To Commingled Recycling Bin Services
---
About Waster
Waster works with small and medium Aussie companies to boost recycling, keep waste management costs down, and consolidate all services in one easy invoice, etc.
You can check prices and arrange services for cafe grease trap cleaning, book organic waste bins or get a zero waste box from Terracycle for your coffee pods. See more detail below.
So, are coffee cups recyclable?
If you think about how many disposable coffee cups are used in Australia every year, you would think we must have a recycling solution that is viable on a large level, therefore putting them on recyclable levels.
But, the fact of the matter is that Australia has few (far too few) ways to deal with coffee cups!
See our blog on what packaging is recyclable and compostable.
The problem is huge. According to the Melbourne Uni states :
"It is estimated Australians use 1 billion disposable coffee cups each year. That's approximately 2,700,000 paper coffee cups thrown out every day! "
Even if there are places that can recycle coffee cups, they are very much limited. One example is Detpak. They have a programme called RecycleMe that deals with coffee cups. But accessing them might be a bit of a hassle for others. To be more precise, only a few such places exist — they are special collection points instilled by Detpak's RecyleMe programme.
Why can they not be thrown in the cardboard or even commingled bins?
It would be understandable to think that these cups are made out of cardboard (excluding the plastic lid, of course), but they actually are not.
Traditional and most common cups are made of a mixture of materials that are too complex for existing recycling plants in Australia to deal with. In all actuality, they are cardboard mixed with plastics. This results in about 90 per cent of cups ending up in landfill every year.
"Richard Fine, who founded biodegradable coffee cup manufacturer Biopak a decade ago, estimated up to 90 per cent of all disposable cups ended up in landfill, equating to around 60,000 kilograms of plastic waste per annum."
The microplastics that are contained in these cups can cause huge damage to our oceans and sea life in particular; they can basically last forever! Coffee can last a few seconds, but the cup may last pretty much for eternity.
See our recent blog on the new labels that aim to clarify recyclable packaging.
Also, see some blogs here on the issue of sea pollution.
What can we do if coffee cups are not recyclable in Australia?
Fundamentally, there are two options to solve this problem. Honestly speaking, it is unlikely that new advanced facilities will be built to recycle the existing coffee cups. As a result, we need to look for a new solution.
Recycling of normal bottles, cardboard and packaging is under threat in Australia even to this day in 2021. This is mainly due to the changes in Chinese regulations and very little progress from Australian lawmakers on new recycling approaches.
Option #1: the simple option is to have a reusable cup
Clearly, the easiest solution would be for people to actually take a break and sit down with an old-fashioned porcelain cup. Think about it: if we worked a little bit more leniently and took 5 mins to sit and enjoy our tea or coffee, we would avoid this entire issue completely.
The other alternative other than the old-fashioned porcelain cup, of course, is to bring our own reusable cups with us such as these ones.
These options are super simple. But, they would require Aussies to actually chill out and slow down. The modern world is so stressed. People feel they always need to keep moving. So, I think this option is doubtful. With this, we would not even need to worry whether coffee cups are recyclable or not!
Option #2: find an alternative takeaway cup
There are numerous suppliers of biodegradable coffee cups. We would stress that they need to be compostable. Otherwise, the problems with micro-plastics could be worse than the original problem.
Biodegradable can often just mean that plastic breaks down into smaller pieces of plastic, which is a nightmare for the environment as they blow around and still last forever.
On the other hand, compostable means they are an organic material that breaks down into organic matter. There are lots of reputable suppliers for compostable cups such as Vegware or Biopak.
I argue that relaxing and sitting down with a real cup is the best option. But in my opinion, option 2 should at least be made legally required in Australia. We have seen, following the Coles plastic bag fiasco, that when commercial interests meet the environment, cash will win.
What about coffee pods?
If you have a home system like Nespresso or equivalent, you may wonder if coffee pods, unlike the hard-to-recycle coffee cups, are recyclable. The answer is, thankfully, yes — using Nespresso stores or collection points.
For other pods, you can use Terracyle boxes such as this one.
How about coffee grounds?
There are numerous solutions for coffee grounds such as organic waste bins or home composting.
If you like to use a cafetiere at home, you may be interested in this product from a Danish company called Fabrikators. They have a GoFundMe page here.
Conclusion on whether or not coffee cups are recyclable
When we ask the question "Are coffee cups recyclable?", the answer in 2021 is yes, but places that actually recycle them are quite limited. That fact will most likely not change unless we as a society care more or alternatively chill out and actually sit down to enjoy our coffees!
We covered how some Italian towns are now "slow living" and loving it and how the slowest Japanese city has the highest recycling rate.
Maybe this tells us something.
For more information about recycling, check our "Recycling Facts Australia Need to Know" infographic.