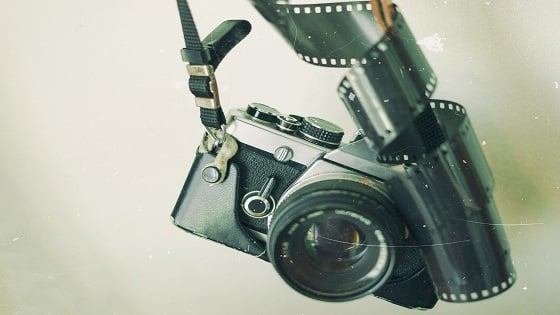 Can You Recycle Photos In Australia? 📷 – Recycling Tips
Can You Recycle Photos Australia? 📷: Australian photographer Tracey Moffatt once said "I am not concerned with verisimilitude… I am not concerned with capturing reality. I am concerned with creating it myself".
Ah, the beauty of photography! It captures beautiful and surreal moments that take one's breath away! It brings out the creativity in a person engaged in photography and allows us, the viewers, to feel the captured moments and emotions the photographer wants us to feel. As a sentimental person myself, I enjoy collecting and keeping photographs. Additionally, it gives you a way to access memories that you enjoyed with your loved ones – or even just by yourself!
---
>Download Now: Free PDF Business Owners Guide To Commingled Recycling Bin Services
---
But let me ask you this, have you got too many photos that pile up in your room that you want to get rid of? As an illustration, I've got a friend who keeps pictures – about a hundred of them, to be somewhat exact – of his now ex-girlfriend. He asked me for advice on what to do with their photos now that they've broken up.
With this in mind, it maybe got you thinking, "Can you recycle photos here in Australia?" Let us tackle that topic.
Want to read a similar, interesting blog like this? Then see our blog first about recycling toys and fridge recycling.
A bit about Waster
Before I get down to business, let me first discuss with you Waster.
Are you looking for a business wherein you wish to pay exactly what you've asked for and get reliable waste management service? You've come to the right page! We collect different kinds of waste, including your photos that need to be recycled here in Australia.
Here at Waster, we provide all your waste management and recycling needs. Also, we provide all of that stuff without the absurd lock-in contracts and hidden costs.
Waster, operating in all metro regions of Australia.
Click on the blue button to learn more.
Now, back to the topic of recycling photos in Australia.
Can you recycle photos in Australia? We talk about photographs
Maybe we can recycle old photos here in Australia along with paper, right? Maybe put them in the recycling bin? Well, wrong!
You have to take note that old recycling photos in Australia are not the same as recycling paper, though the two materials seem alike in both looks and texture.
In fact, they could pass off as something completely different due to what they're made out of. Photos are usually made out of paper and plastic, along with different types of chemicals- specifically a gelatin emulsion which contains silver halide crystals.
With that being said, putting old photos in your recycling bin for recycling facilities in Australia to process later may result in hazardously contaminating an entire batch of recycling.
Comparing old and new photos
Photography nowadays differs immensely than that of the old times, mainly on how it processes photos.
Back in the old days, developing photos go through an extensive process. First, a complicated way of creating a latent image ensues by chemically changing the coated film, turning the crystals into silver ions. Photographers then place the processed film into a chemical bath that produces negative images. Lastly, they then project the negative film onto special print paper to bring out its original colours.
But thanks to modern technology, it greatly reduced the need for these chemically processed photos. Photographers now use digital cameras to capture pictures.
This process, unlike the old one, stores and prints your photos digitally rather than chemically processing it.
To add, printed photos tend to be easier to recycle than chemically processed ones not just here in Australia, but everywhere.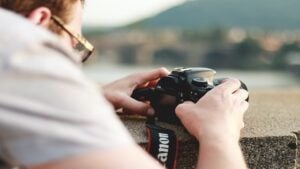 So, how do you recycle modern-day, digitally printed photos? For your information, it's like recycling a glossy, brand-new looking magazine. The gloss actually comes from a type of coating to make your paper appear ultra-smooth and shiny.
Some recycling centres use certain technologies to sort out the coating, while others do not. If you know your local recycling facilities here in Australia process mixed papers, then you may as well add in your digitally printed photos.
Now, this begs the true question of the blog "Can you recycle old photos in Australia?" Or better yet, how do you even recycle photo negatives? Is it really possible? We'll see below.
Recycle photos: a complicated process
Can you recycle photo negatives?
Unlike new digital print photos, which are easier to recycle (provided you consulted with your local council in Australia), old photos are generally hard to recycle because of their chemically processed components.
Maybe some of you can't tell what kind of photograph you have, or whether or not it can be recycled. Let me elaborate.
Although most modern photographs need not chemical processing nowadays, some photos like the ones taken in schools, portraits and snapshots still go through photographic processing.
It all boils down to when you rip the photo apart.
If the photograph you tore apart tears in layers rather than ripping apart like a magazine page would, then that means you have an old photo. If the opposite happens and it rips like a book or magazine page, then you have yourself a digitally printed photo.
Kodak's advice
An article I read at The Guardian displayed Kodak's advice on how to recycle both prints and negatives which says:
"Both types of modern film base (acetate and polyester) can be recovered, though the facilities for doing so may not exist in all locations. The economics of the recovery process, as well as the potential environmental impact, may make the transport of waste film over long distances impractical. If local recovery is not possible, de-silvered film should be disposed of by incineration with energy recovery.", as stated by Kodak.
Kodak also stated "If suitable incineration facilities are unavailable, the waste may be disposed of to landfill without risk of adverse environmental effects. Waste photographic paper is not generally recoverable. Most papers are coated with a very thin layer of polythene to control water absorption and speed drying, and should not, therefore, be mixed with other waste paper destined for conventional paper recovery. Waste photographic paper should be disposed of by incineration with energy recovery. If suitable incineration facilities are unavailable; the waste may be disposed of to landfill without risk of adverse environmental effects".
Read our blog about recycling beauty product containers, which can prove challenging to recycle like photos here in Australia.
Just reuse them!
Tired of finding ways to recycle your old photos here in Australia? Why not just reuse them? Here, Recyclebank provides a few ways to reuse your discarded photos.
Maybe you've got a historical photo on your hands. Try taking them to your local museums or historical society.
Or better yet, why not give your photos away to your loved ones? Maybe you have a photo of yourself that you would like to give to your parents, your special someone, or even just your friends? Give it to them now and store memories!
Quite off-topic, but you should see our blog about recycling 3D printing plastic. It may spark an interest in you!
Waster: waste management for smart businesses
Waster promotes the idea of properly disposing and recycling photos here in Australia. As a result, we promise to help you and your business with all your waste management and recycling needs.
For more information, call 1300 WASTER (1300 927 837) or enquire at enquiries@waster.com.au now.