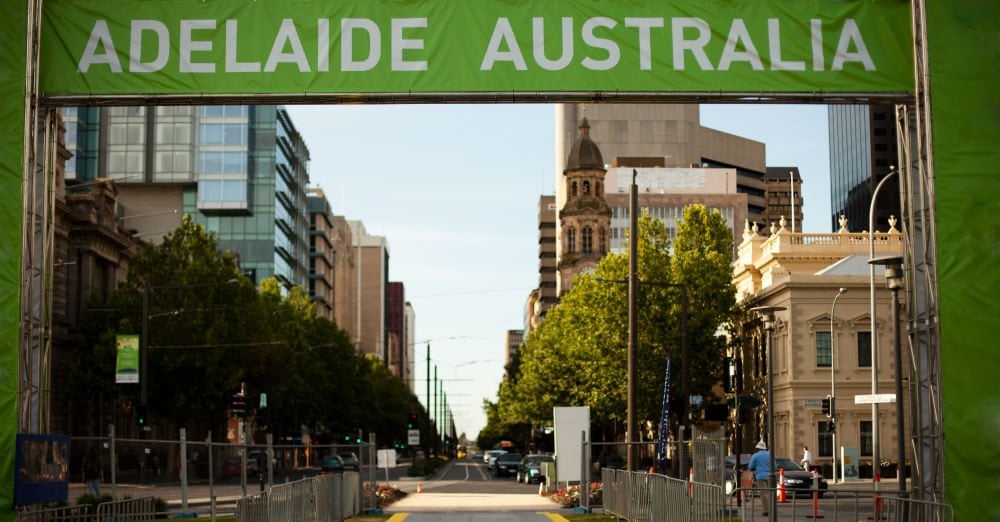 Waste Management Adelaide: Commercial Waste Services In 2020!
Waste Management Adelaide: One thing that is always clear when you speak to Adelaide people, is how proud they are of the pristine environment in South Australia and their environmental commitment.
Adelaide consistently wins awards for its environmental focus and also its high quality of life. This of course – goes hand in hand with a real focus on recycling and the environment.
Businesses have as much if not more role to play in this recycling and environmental focus as residents. The great news is that there are many innovative waste management Adelaide solutions available for small and medium businesses in the city.
With some simple steps – your Adelaide based business can boost recycling and always so significantly reduce your garbage disposal costs.
Did you know that Adelaide is the greenest big city in Australia
Mr Waster was reading an interesting article recently that ranks Adelaide as the greenest large city in Australia.
Australia is famous for having clean and liveable big cities – and nearly every state capital regularly scores highly on international indices.
So coming number one in Australia is no mean feat!
A little bit about how Waster can help your small business with waste services and recycling
Waster provides low cost and flexible (i.e. 30 day agreements and an end to lock in contracts and unexpected roll-over clauses) waste, rubbish truck and recycling services to small and medium businesses throughout Australia and of course for waste management Adelaide customers.
We are different from pretty much any other recycling or waste management provider in Australia. We are focused on small and medium customers – so we understand the challenges you face and the objectives you have.
We have a real focus on education – and helping customers boost their recycling. For example – see our recycling flowcharts for businesses such as – health and beauty – and office based businesses.
No matter what your business type – we will be able to increase your recycling and reduce your ongoing waste management Adelaide costs.
You can check prices, compare services, and book your collections on line through our waste portal now – simply click the blue banners at the top or bottom of this page.
Waste management Adelaide – why Adelaide is the greenest big city in Australia
Adelaide has long had progressive environmental projects in place – such as the energy from waste facility at ResourceCo and also money back on recycling projects.
The Guardian article (linked here): also accredits Adelaide with being the strongest environmental city nationally. We quote from the article below:
"Last year, Adelaide city council and the government of South Australia announced that they were working in partnership to make the state capital the "world's first carbon neutral city" (or at least by 2025). According to a spokesman, Adelaide City Council allocates 1% of total rates to its Climate Change Action Initiatives Fund annually. In 2015/16 this is $932,000."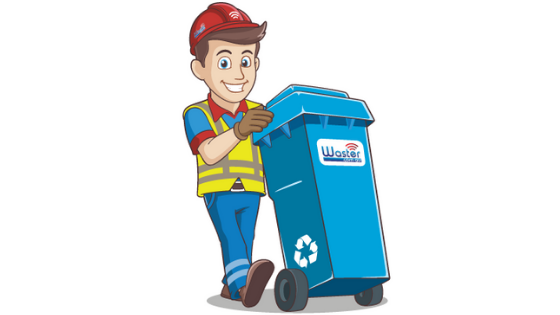 "An action plan is in the works for later this year, but it is hoped the program will bring $10bn of low-carbon investment to the state and eradicate nearly a million tonnes of greenhouse gas emissions every year."
"The state has also committed to match-fund the city's incentives scheme so that all building owners and tenants installing energy-efficient devices could claim back some of the costs, ranging from $120 for energy-monitoring systems to $5000 for solar panels and energy storage systems."
"One of the things I noticed while in Paris at COP21 in December 2015, was the uniqueness of the partnership we have here in Adelaide between the city council and the state government," says Adelaide's lord mayor, Martin Haese. Zerowaste SA has published some great resources to reduce waste.
For more information on bin services – check out our blogs on rubbish collection Adelaide and waste collection Adelaide.
What to know about waste management Adelaide in 2020
The state Government has been steadily increasing the waste levy on dumping general waste at landfill in South Australia.
The cost to dispose at landfill has really increased – with the levy (which is only a component of gate rates)- from $110+GST as at November 2019 – to $140+GST per tonne on 1st Jan.
This increase of $30+GST per tonne – could impact your commercial bin pickup prices significantly.
For example – a cafe- with average weights of 100kg per cubic metre – could see price increases of c. $2.00+GST per pickup for a 660 litre general waste bin.
If you have a larger bin – such as a front lift bin as below – your cost increase will of course be significantly higher.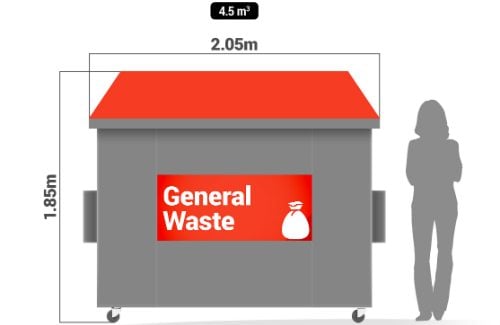 Conclusion:
Adelaide is rightly proud of being the number one city in Australia for recycling.
This is due to having a population concerned about the environment – but also having waste collections and systems in place in the city. Being surrounded by wonderful natural areas such as the Adelaide Hills, the wine regions or Kangaroo Island – may influence people to protect their environment more.
Contact Waster to discuss how your business can boost recycling and save money at the same time.
It is more vital for ever in 2020 – with costs increasing and the economy being more competitive than ever.
Achieving very low rates of waste going to landfill is no easy challenge – and takes participation from all stakeholders in a community.
If you run a business – Waster can help you with bin hire – from wheelie bins to large skip bins. Our commercial waste collections and recycling will ensure you maximise resource recovery.
Contact us for all info on waste management solutions and waste bins to suit every business.
Check out a video on an automatic recycling plant in the Adelaide suburbs.