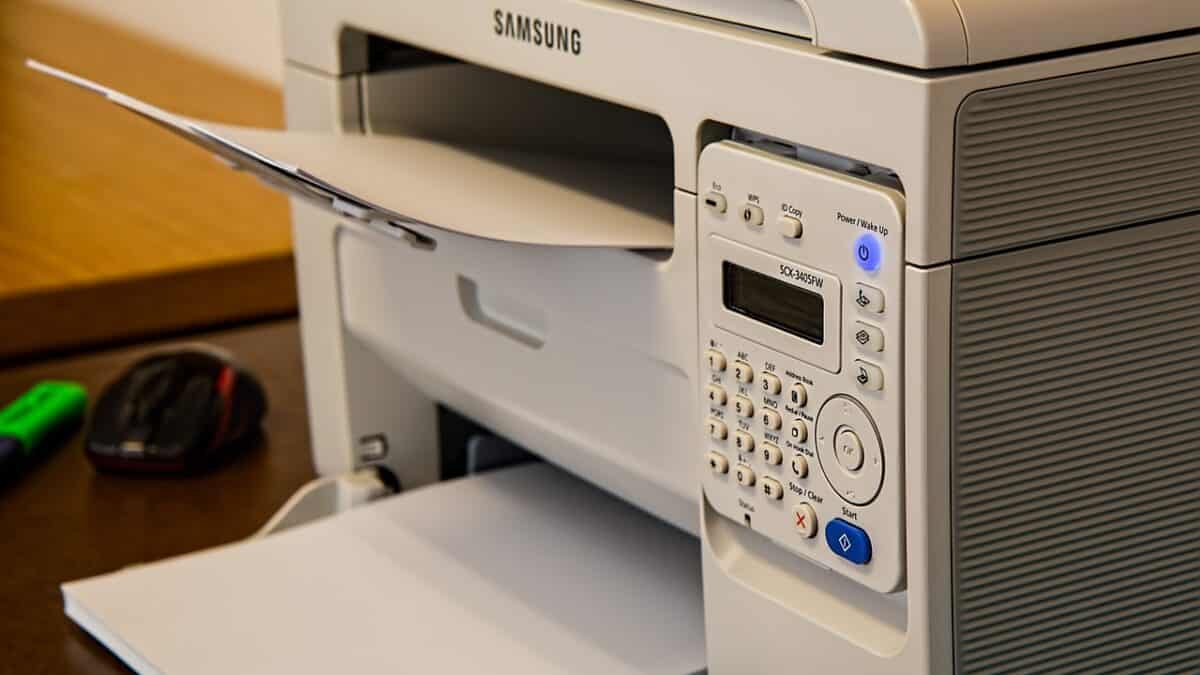 Are Printers Recyclable? 🖨️ Discussing Recycling Possibilities
Are Printers Recyclable? 🖨️: In this blog, we talk about the possibility of recycling printers. Can printers be recycled or should they be disposed of in another way? We will walk you through on everything you need to know about printer recycling in Australia through this information-filled blog. Continue reading to learn more. 
I remember using a dot matrix printer when I had my first job. Brushing aside the fact that I feel old now, I was really amazed at how technology advanced and presented us with better printers today.
Of course, as we continue to upgrade our printers and go for further heights in the name of technological advancements, we now have a whole new issue in our hands: what about the older machinery we have used in the past?
As the number of newer, better printers in the market increases, so do the older printers no one really uses anymore.
Let us forget talking about other printers for now; let us talk about yours (if you have one at home) and use it as an example. If you have a got printer that you do not use now and want to get it off your hands, what should you do with it? Recycling is one options, but are printers recyclable? Or, are there any other options for it?
Below, we cover what you can do to dispose of printers the environmentally responsible way by presenting you with the best options available in Australia.
Short answer: yes, you can recycle your printer if you decide to. You have a number of options in Australia where you can send it.

– Mr Waster
Providing waste and recycling solutions for small and medium Aussie businesses
Before we take you further into the discussion and determine whether or not printers are recyclable, along with discovering other options to dispose of them the environmentally responsible way, we want to share Waster – waste and recycling provider – with you.
Who is Waster? Why do plenty consider it as one of the best waste and recycling companies in Australia?
---
>Download Now: Free PDF Business Owners Guide To Commingled Recycling Bin Services
---
Simply put, Waster provides you with innovative solutions for your and your business's waste management and recycling needs. In addition to that, we provide flexible, 30-day contracts instead of the typical lock-in contracts, which proves a better choice nowadays.
Click on the blue button below to learn more.
---
READ: Is Recycling USB Sticks Possible? We Take A Look At Our Options ♻️ 
---
Answering the question "are printers recyclable?"
Nowadays, is it really possible to recycle your old, unwanted printers? The answer to that is yes – printers are indeed recyclable, so make sure to recycle them as you have plenty of options here in Australia. So, in the case that you do have a printer at home that you do not use anymore, avoid placing them in your household general waste bin and sending it to landfill, as a result.
Do take note, however, that you should also not go ahead and place your recyclable printers in your commingled recycling bin. There are specialised facilities wherein printers and other types of e-waste get recycled. All you have to do to send your printers to designated drop off points available all throughout Australia so that you can recycle them without any issues.
Why you should recycle printers (and other e-waste)
Now that we have established that printers are recyclable, we now want to tell you the reasons why you should do so.
To make the long story short, recycling printers, as well as other types of e-waste, can help protect the environment and recover non-renewable resources such as gold and copper.
In addition, by recycling printers, you ensure that you do keep harmful chemicals like mercury from leaking out in landfill, therefore contaminating the ground and going into waterways, creating leachate.
One of the best options we have to recycle printers here in Australia is through the National Television and Computer Recycling Scheme (abbreviated to NCTRS).
Through a number of organisations, this scheme accepts all kinds of televisions, computers, computer accessories and perhiperals. Here, we enumerate the four organisations:
Ecycle Solutions
TechCollect
Sustainable Product Stewards Pty Ltd
The Activ Group Solutions Pty Ltd (Ecoactiv)
They all have service collections all over Australia where you can drop off and recycle your recyclables printers for free. Take note: you do not have to pay anything to recycle your printer!
TechCollect, for example, collects the following e-waste:
Personal and laptop computers and all cables
Tablets, notebooks and palmtops
Computer monitors and parts (e.g. internal hard drives and CD drives)
Computer peripherals and accessories (e.g. mice, keyboards, web cameras, USBs)
Printers, faxes, scanners and multi-functional devices
All televisions*
Bring your recyclable printers to Officeworks
Another good option you can do is to send your printer along with other types of e-waste through Officework's Bring it Back program. Through their program, you can recycle the following types of e-waste:
Computers and laptops
Monitors
Keyboards
Printers
Mice
Hard drives
Cables and chargers
DVDs and CDs
Computer power supplies
Printed circuit boards
Motherboards
Do take note that you should delete any personal data or documents from your devices before you bring them in for recycling if you intend to recycle e-waste that can store data, according to Officeworks.
Are cartridges from printers also recyclable?
Can you also recycle a toner cartridge like how you can recycle the printing machine itself?
Yes, you can!
Officeworks also offer printer cartridges and ink cartridge recycling for free. You can return your empty ink and toner cartridges to any Officeworks store.
They have done so since 2005. As a result, they recycled more than 10 million ink and toner cartrdiges through their partner Planet Ark.
Contact Waster right now for your waste and recycling needs now!
Does your Australian-based business need waste and recycling services? If so, then you have come to the right web page!
Please call 1300 WASTER (1300 927 837).  You can also email us at [email protected] if you have any further questions. Find the best deals in terms of waste and recycling pricing and services!