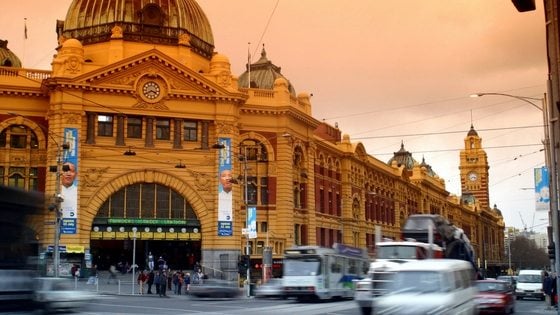 Waste Collection Melbourne: Commercial Bins Better Than Council Service?
Waste collection Melbourne: many customers come to us uncertain whether council or municipal based waste collection Melbourne services will be better for their business or whether a commercial service through Waster will suit their business needs better. We run through a couple of the considerations you will want to bear in mind when making the best decision for your business.
Note: we have previously covered numerous aspects of waste and recycling services in Melbourne through our blogs such as rubbish removal Melbourne, waste management Melbourne and exploration of services such as grease traps, green waste removal and document destruction in Melbourne metro. Of course, we offer all our services through our online waste shop – accessible by pressing the button below:
Is council or Waster better for your waste collection Melbourne requirements?
We examine below a number of questions as to which service provider is better suited to your business and offers a quality service:
A. Which days of service are available
Council collections are often only on a limited number of days in your area – this is akin to the way residential collections operate (i.e. their is a designated day each week for collections).
If your business requires more frequent collections – i.e. every day or say 4 times a week – the council may not be able to provide this service.
B. Service quality
In the instance of missed collections (which unfortunately does occur due to bad weather and other reasons), who do you call. Councils often offer very reliable and low price collections but organising follow up collections can be difficult – as can getting in touch with a customer service agent.
Delivery times for bins for rubbish collection Melbourne can also be an issue if your need bins delivered ASAP. Waster can often assist businesses with quick turnaround times for new bin requests (note: usually bins can be delivered within a week).
C. Recycling and other services
Waster offers comprehensive waste removal Melbourne and recycling services such as commingled, confidential paper, food waste, sanitary and grease trap. There is a distinct benefit in consolidating all your services under one supplier (on flexible 30 days terms) – councils tend not to offer more than a few limited services.
Waster provides services for almost all waste including general waste, recycling, garden waste and hazardous waste in front lift and rear lift bin sizes.
D. Payment terms and time commitment
Waster operates on flexible 30 day agreements with payments one month in arrears. Many councils require you to commit for 12-24 months for their collection service, or require an up front payment.
E. Bin sizes
Many council services only provider smaller bin sizes such as 120 or 240 litre. Waster can assist you with all bin sizes to meet your business needs.
F. Does council still take on new customers?
Many councils have phased out (or in process of phasing out their waste collection Melbourne services) for commercial clients. For example City of Yarra Council – only offers small bins for offices and businesses to use for what is described as domestic waste – i.e. " The service is for domestic waste only (for example, rubbish and recycling from tea rooms and offices) and does not replace commercial waste collection services."
Conclusion:
Finding the right waste management services for your business may mean using council services or commercial services such as Waster.
It is best checking with your local council as a first step – as in many cases they can offer very cheap services.
If that is not suitable for you – private business collections and waste management solutions such as provided by Waster may be more suitable and cost effective.
Check out the video below highlighting some of the waste and recycling projects being run by Melbourne City Council