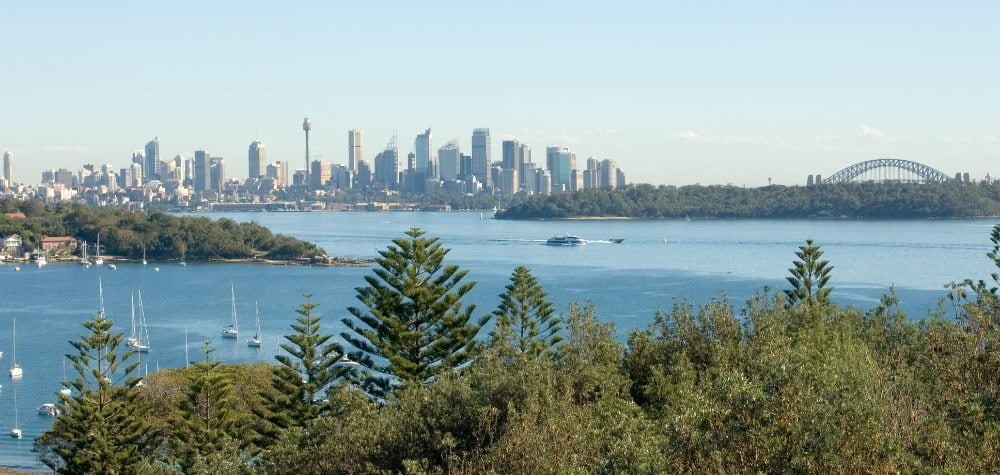 Waste Management Sydney: What You Need To Know In 2020!🗑️
Waste management Sydney: As our largest city, we thought we would start our information packed blogging service at home, covering an introduction to Waste Management Sydney.
---
>Download Now: Free PDF Business Owners Guide To General Waste Bin Services
---
Most small and medium business owners are very uncertain about buying waste services when they first come to us. Waste and recycling is one of those things that you can not really avoid but you have to arrange anyway – I suppose a bit like taxes! At Waster – we try to make waste management services such as general waste bin collections and all recycling very easy. See the bottom of this page for details on rubbish pick up Sydney services – i.e. for once off collections.
We publish regular blogs, recycling infographics and videos to help you make the right choices for your business. We hope this helps boost waste recycling Sydney in 2020.
To get a thorough overview of the waste management offering in Sydney waste management you should check out our informative blogs on Sydney Recycling, Sydney waste services and why flexible contracts make sense, Sydney uprate letters, and waste disposal Sydney. These blogs should provide you with an excellent introduction to the services and what you need to know about organising low cost waste management for your Sydney business.
If you are not looking for bin collections but rather – a  facility for waste disposal near me – you can see a listing hear.
On that article we list out waste disposal near me for all major sites and cities in Australia.
All private business, as well as charities, schools, hospitals etc have to organise their own private bin collection provider. Residential collections are provided by the local council or regional authorities generally. Some council areas may still provide a council pickup for business – but this is gradually being phased out such as in Burwood and North Sydney in 2020.
Most small and medium business owners have spent little time considering waste provision when they are starting their new business and to some, it comes as a surprise that it is not collected for free as at their home.
Overview of waste management Sydney
The first thing for Sydney-siders to be aware of is there is a great variety of potential waste providers in the harbour-side city. As the metro region sprawls a huge distance from the northern beaches, to the Blue Mountains and south to the Royal National Park, this is only to be expected. There are a multitude of waste, waste recycling Sydney and resource recovery management contractors operating both throughout the city and in smaller regional areas.
The Sydney area is covered by the NSW EPA so waste disposal near me at landfill is affected by the state landfill levy. In the Metro region as defined by the NSW EPA the current levy (in Feb 2020) is $143.60 per tonne disposed at landfill. See link to EPA website here.
This levy serves to increase the cost of General Waste above that generally paid in other Australian capitals and also makes recycling much more important and cost effective for you.
As waste management Sydney prices for collections and disposals are continually increasing year on year – it is more important than ever to shop around and compare prices for bin services.
When your waste provider is working out the cost of collecting your bins they will have to take the levy into account and factor that into the weight of your bins – i.e. the heavier your bins are – the more they will cost to dispose of!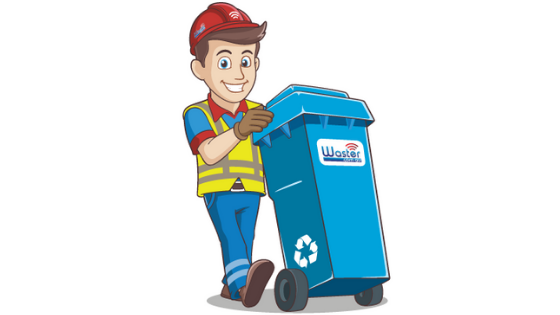 Waste management Sydney prices
The high cost of waste disposal near me in Sydney has ensured that recycling is very cost effective for most small businesses. Due to the large population, major waste companies have invested in sorting and waste recycling Sydney facilities that ensure more potential waste can be recycled into reusable paper, cardboard, metals etc.
Rebates payable for high quality recyclable commodities tend to be higher in Sydney also – as it is more cost effective to transport, process and recycle any collected materials.
Some of the major waste companies also enable families and school groups to visit some of the more advanced recycling facilities – it can actually be a quite interesting day.
You can check all your waste management Sydney prices for all your bin sizes, waste streams and collection schedules in our online waste shop – simply press the blue buttons on this page for real time waste management Sydney prices.
Before you sign a waste contract for your waste management Sydney, garbage bin collection or business waste recycling Sydney services, make sure to read our blogs and get acquainted with all the relevant info regarding waste management Sydney prices. This will help you make the right decision before you engage a contractor.
Waste management Sydney prices- next steps
The first thing you should do to start on your quick path to low cost and reliable waste management for your Sydney business is to jump on our online shop and check out comparison rates for your required services.
Alternatively, if you would prefer Waster does the number crunching for you, you can request a free 24 hour waste cost comparison. Waster customer service will reply to you within a guaranteed 24 hour period, detailing exactly how much you can expect to save by moving to the flexible month to month model offered by Waster.
The low costs in our waste shop may also make you consider some cost saving waste recycling Sydney services such as cheap cardboard collection, commingled recycling, grease trap cleaning etc.
We look forward to speaking to you.
For a waste management Sydney article – please see our coverage in the Sydney Morning Herald.
How to arrange your bin collection services easily online with Waster.
Sydney Waste Management: In this article we aim to provide our readers with a comprehensive and complete answer (well at least as complete as we can provide in a single blog post) to how you should set about getting great prices and excellent services for your Sydney waste management services in 2019 and 2020.
We will cover common pitfalls, the bin sizes and frequency you may need, how to put in place a waste management plan and introduce cost saving and environmentally beneficial recycling services. We will then cover the Waster online model that lets you compare prices in real time, the benefits of not signing a long term contract and pretty much anything else we think will be valuable to you. Phew! That is quite a lot – but at least it should be really informative for readers who are new (or not so new) to booking Sydney waste management services.
Sydney waste management: avoiding common pitfalls
The first thing to remember when you are seeking a waste disposal near me provider, is that you do not need to select the first company you come across or go with the first rep who visits your site or knocks on your door. We gave an overview on whether you should seek to sign a long term contract in our article on waste management Melbourne which we will summarise here. Note: if you live just outside Sydney, check out our article on the Central Coast waste services we offer.
The keys point to consider are whether you really want to sign a multi year contract for commercial waste removal Sydney services. At all times you should be thinking about your future business flexibility and how your requirements may change in the next few years. Waste providers will seek to lock you into  a long term, exclusive supply contract for obvious reasons such as the salesperson commission, security of revenue etc and the ability to increase your rates in the future.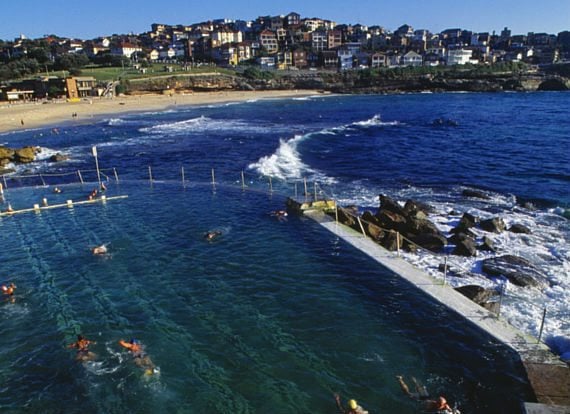 You should get the rates you are committed to in paper and be sure about how and when they will be adjusted. Some suppliers may quote an appealing low rate at the beginning of the contract to ease the sale and then seek to increase your rates soon after that.
As a business person who is not an expert in the Sydney waste management industry you will be uncertain as to whether you are receiving a competitive market rate and shopping around is time consuming as most companies will not quote a price online or without coming to visit your business.
You need certainly to be aware of rollover clauses contained in the proposed contract. This clause could read something like the below:
"This waste management agreement will automatically renew at the end of each term for a further term of 3 years unless either party gives the other written notice of termination at least 30 days prior to the end of the relevant term".
Clauses like this can also be known as automatic renewal or evergreen clauses and will renew a contract unless notice to terminate it is given within a time window prior to the expiry date. A major issue with clauses of this type is that most business owners are extremely busy and can easily miss this window – they have more to be doing than looking at small print in old contracts!
What bin size and frequency do I need for my business?
If you want to save money and boost recycling on Sydney waste management, it is key that you put some effort into producing a basic but effective waste management plan. The time you spend on this will certainly pay dividends later on. The key steps required to build an effective waste management plan include the following – you can also get help from a third party programme such as the NSW Bin Trim programme.
A. Get a clear understanding as to your current situation. Estimate volume of waste you are actually producing currently – i.e. weights, volume (metres cubed) of your general waste bins, collection medthod, current pices, how many bins you have (and the sizes and position in your yard area) and the recycling percentage that you are currently achieving.
B. Check the details on our current waste services contract. make certain how long your contract runs for, when it will rollover and if there are any negative clauses in there for you.
C. Begin organising your collections in a more efficient manner. Recycling is generally cheaper than general waste bin collection and disposal, so removing recyclables from your bins and putting in place a dedicated cardboard collection can save you money. You may even be able to obtain free cardboard recycling depending on the quantities you produce.
E. The correct bin sizes is the next step to work out: if you have been able to remove a certain proportion from General Waste (to go into cardboard or commingled recycling) you will need to work out the weekly volumes you produce and then choose the appropriate wheelie bin sizes. In this regard, we recommend you refer to our article on wheelie bin sizes which should give you a good overview. We also attached pics of varying bin sizes below to give you an indication of the range available to you.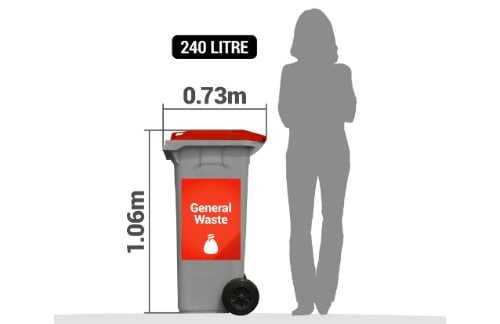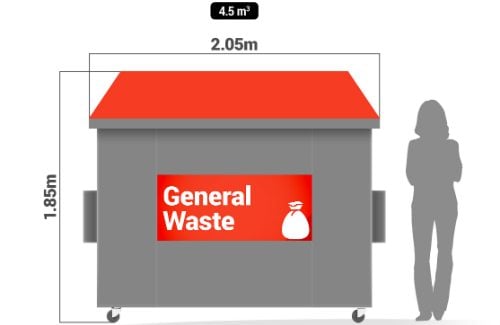 We also recommend considering how best you can position your bins and what posters or garbage bin stickers would be most useful in helping your staff make the best decisions as regards driving recycling.
Sydney bin collections – what drives costs?
This levy serves to increase the cost of General Waste above that generally paid in other Australian capitals and also makes recycling much more important and cost effective for you.
Due to the high cost of waste disposal near me in Sydney (and reflecting the State Governments stated intention to drive recycling) has ensured that recycling is very cost effective for most small businesses. Due to the large population, major waste companies have invested in sorting and recycling facilities that ensure more potential waste can be recycled into reusable paper, cardboard, metals etc.
Sydney recycling pickups – what is available?
Reflecting the higher prices of waste management in Sydney than in the majority of the rest of Australia, there is strong demand for recycling services and all a healthy recyclable commodities market whereby collected resources are reused or reprocessed.
Reflecting the waste management plan that we covered above – you should really seek to boost your recycling performance for the twin benefits or reducing cost and improving environmental performance. Check out the informative blog we produced on the subject under recycle waste.
Waster offers complete recycling solutions for businesses and organisations throughout the waste services Sydney metro region (as well as in all other major cities in NSW and Australia). Through our online waste solutions shop you can check pricing and book services across all waste and recycling streams.
You can get information on the benefits of such recycling options as cheap cardboard collection, commingled recycling,confidential paper disposal,  grease trap services and other services such as medical waste disposal containers and sanitary bins through recent blogs we have posted. For example – check out our blog on sanitary bins Sydney.
How to book your Sydney bin services online?
Once you have a good understanding as to the services you would like to book you can go ahead and compare rates and book your services in our online waste shop.
We provided a comprehensive overview to our online waste shop and how to book in our online garbage collection article.
Lets take the case of a Sydney based transport business or a similar business that produces reasonably light waste streams  (note: our pricing model categories businesses by weight based on their industry type)e for our example. They have a current waste service of one 240 litre General Waste bin collected once a week and a 660 litre Cardboard and Paper recycling service collected once a fortnight.
Go to the General Waste page and select the 240 litre service category.
As the business is in Sydney, the business owner selects Sydney – New South Wales in the drop down category for Geographic Region.
In the second drop down box for "Your Business Type" our client selects the first option – "Transport, Warehousing, retail (non food), offices, professional services".
In the third drop down box "Collection Schedule" our client selects the third option – "Weekly".
The price per service is displayed (As at February 2020 – the price given is $19.00).
Our customer selects "Add to Agreement".
To book the Paper and Cardboard service the customer follows a similar pattern:
Go to the Paper and Cardboard page and select the 660 litre service category.
As the business is in Sydney, the business owner selects Sydney – New South Wales in the drop down category for Geographic Region.
In the second drop down box "Collection Schedule" our client selects the third option – "Fortnightly".
The price per service is displayed (As at Feb 2020 – the price given is $19.00).
Our customer selects "Add to Agreement".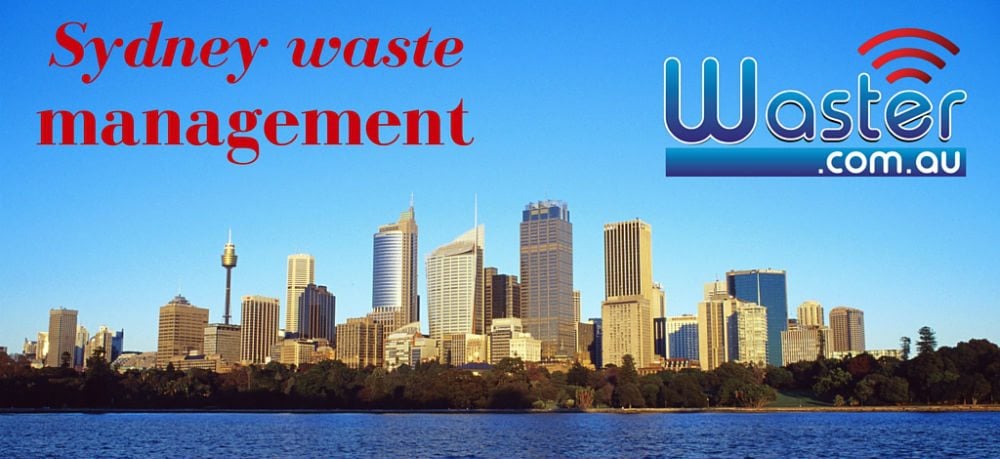 Once the customer fills in their details and agrees to the terms and conditions that is the booking completed. All that is required is for a Waster customer service agent to contact the customer, confirm details and arrange delivery details etc.
Waste recycling Sydney – how much can be recycled for businesses in Sydney?
As the largest city in Australia – there is a very strong and stable waste recycling Sydney infrastructure. This covers various facilities and plants for all types of waste recycling in Sydney.
Due to the large volume of commercial customers, operating all types of businesses – waste recycling Sydney enables even the smallest business to recycle the vast majority of their rubbish.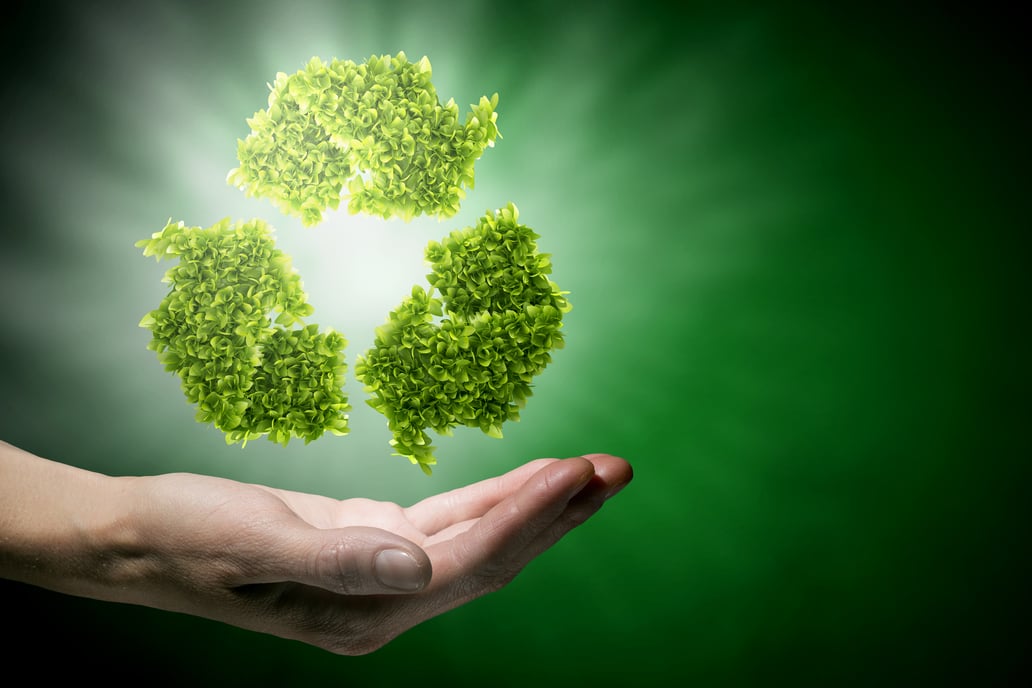 Waste recycling Sydney can cover all major streams from paper and cardboard, commingled recycling bottles and cans and organic food waste for left over food scraps from restaurants and cafes.
The really great thing about Sydney is that you can even recycle large amounts of dry general waste.
What is dry general waste as regards waste recycling Sydney? Dry general waste is basically any general waste that does not include food waste or putrescible waste.
So if you are an office or retail basis – it is highly likely that you can use a dry general waste service to boost your waste recycling Sydney performance.
By using a waste recycling Sydney service for dry general waste – you can see the majority of your waste recycled or turned into alternative fuel (i.e. to power factories etc).
You can see more detail here on dry general waste.
Where do we operate in Sydney?
Waster.com.au offers comprehensive service all across the Sydney metro region. For a full list of postcodes serviced in Sydney see the listing below:
Postcodes: 2000, 2006, 2007, 2008, 2009, 2010, 2011, 2015, 2016, 2017, 2018, 2019, 2020, 2021, 2022, 2023, 2024, 2025, 2026, 2027, 2028, 2029, 2030, 2031, 2032, 2033, 2034, 2035, 2036, 2037, 2038, 2039, 2040, 2041, 2042, 2043, 2044, 2045, 2046, 2047, 2048, 2049, 2050, 2060, 2061, 2062, 2063, 2064, 2065, 2066, 2067, 2068, 2069, 2070, 2071, 2072, 2073, 2074, 2075, 2076, 2077, 2079, 2080, 2081, 2082, 2084, 2085, 2086, 2087, 2088, 2089, 2090, 2092, 2093, 2094, 2095, 2096, 2097, 2099, 2100, 2101, 2102, 2103, 2104, 2105, 2106, 2110, 2111, 2112, 2113, 2114, 2115, 2116, 2117, 2118, 2119, 2120, 2121, 2122, 2125, 2126, 2127, 2128, 2130, 2131, 2132, 2133, 2134, 2135, 2136, 2137, 2138, 2140, 2141, 2142, 2143, 2144, 2145, 2146, 2147, 2148, 2150, 2151, 2152, 2153, 2154, 2155, 2158, 2160, 2161, 2162, 2163, 2164, 2165, 2166, 2167, 2168, 2170, 2171, 2172, 2173, 2174, 2175, 2176, 2177, 2178, 2179, 2190, 2191, 2192, 2193, 2194, 2195, 2196, 2197, 2198, 2199, 2200, 2203, 2204, 2205, 2206, 2207, 2208, 2209, 2210, 2211, 2212, 2213, 2214, 2216, 2217,2218, 2219, 2220, 2221, 2222, 2223, 2224, 2225, 2226, 2227, 2228, 2229, 2230, 2231, 2232, 2233, 2234, 2555, 2559, 2560, 2563, 2564, 2565, 2566, 2567, 2568, 2570, 2747, 2750, 2753, 2759, 2760, 2761, 2762, 2763, 2765, 2766, 2767, 2768, 2769, 2770.
You can see a useful map here that will enable you to see accurately our areas of coverage and check whether we cover your area.
If your business location falls outside the Sydney waste management metro region for Waster coverage, you can check out our informative articles on other geographic regions such as waste services Wollongong, waste management Canberra for our coverage in the Australian Capital Territory, or waste management Newcastle on how to book a cheap online service in NSW's second city. Check out our article on secure document destruction Sydney also.
Next steps
At this point there is really not much more for you to do than check out our prices and services in our online shop for Sydney waste management. Press the blue button below to check out the rates. Note all rates reflect prices post July uprates – so if you have just received an uprate letter from your existing supplier, you can be certain that these are the all inclusive rates you will pay. For full detail on our inclusions you can see our pricing page.
Waste disposal Sydney covers a very wide range of possible services and businesses. The category covers residential / domestic waste collection and disposal as well as one-off skip hire and dumping at landfill. Third, and finally is the area where Waster.com.au specialises: regular scheduled collections of waste and recycling for small and medium Australian businesses.
Waste Disposal Sydney
The first question to ask yourself is what waste streams your business produces and how can you minimise your costs by being smart around choosing the right level of Sydney recycling and services for your business.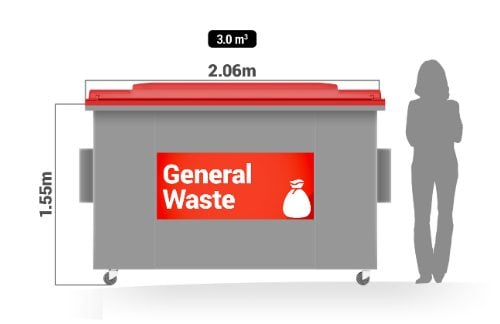 Not all suppliers can services all waste streams for every business. Check out our waste disposal services to see the low cost and flexible services we can offer your business.
Provision of bin
The first step to getting a reliable waste disposal Sydney waste management service is actually getting your bin delivered. This is not always as easy and straightforward as it may seem. Some of the larger bins i.e. 3m and 4.5m bins are actually quite large and need to be delivered by a special truck.
Most big waste companies will deliver bins on a certain day or days a week. You should check with the company you are booking with as to when a bin can be delivered. Waster prides itself on really striving to get bins to customers as soon as possible.
Reliable collection
You want your bin picked up on the day it is scheduled to be picked up on don't you. The big waste disposal Sydney companies are generally pretty good at this aspect of the commercial waste removal Sydney job. Trucks will run all through the night in many areas throughout Australia (much more efficient for trucks at this time of night as there is much less road traffic).
Many of the big Sydney waste companies have collection accuracy rates of above 99% i.e. 99% of bins are picked up on the day they are supposed to be – this pretty much equates to fewer than one waste disposal collection being missed every two years!
Fully insured and compliant disposal
Bins and trucks can be big and powerful machines – it is important to engage a supplier who is fully qualified and adheres to all relevant health and safety as well as environmental and legislatory controls. Full insurance and valid contracts are prerequisites for you to have peace of mind.
Ease of management and reporting
Being correctly invoiced in the method you select is very important to customers. Ensuring you only pay for services that have been performed and at the agreed price is vital to ensure happy client – supplier relationships. Accuracy of information is even more important when clients have more than one business location.
Someone to talk to if you have a query
Do you have someone to call at your waste supplier if something goes wrong or if you need a clarirication – how long is the turnaround time etc.
Waster.com.au has built our business offer on customer service – in fact we see ourselves as a customer service business rather than a waste management business. All our customers are given direct phone numbers and contacts to call as well as guaranteed 24 hour reply windows for email inquiries.
Take away
Contact our customer service team to inquire about your waste disposal requirements or submit a request for a free 24 hour cost comparison on your waste disposal activities.
Waste management centre Sydney: Waster is a business focused on small and medium customers and so we try to listen very carefully to our customers and potential customers. We especially try to learn from the occasions when services do not run as smoothly as we had planned. In this blog – we will cover an example where nearly everything went wrong on a job.
Before we get to the story – you can check out our prices and services online by pressing the button below, You can see real prices, and you can book online today.
Our unplanned trips to the waste management centre Sydney
You may know that Waster helps out customers with short term events and one off services such as skip bins Sydney services.
Waster recently worked on a pop up shop in the Sydney CBD lasting one week. It was a small customer – with one 240 litre wheelie bin (see wheelie bins Melbourne article) scheduled to be collected once a day. To be honest, it looked like the easiest job in the world – and we assumed it would run nice and smoothly.
To put it bluntly – the job just did not run according to plan. We delivered the bin on time which was great. However, the customer called us the next day and said the bin had not been collected as scheduled. As there was not much waste on the first day – that was not too big a problem. However, the second day – the bin was not collected again. And we could not get a satisfactory answer from the truck as to why it was missed. To not let down the customer, and to salvage the job – we hand loaded the bin into a ute and dropped it off at a Sydney waste management centre – see link to sites here.
The problems continued throughout the week – and we ended up hand loading the bin into a ute 4 times during that week – and visiting the waste management centre Sydney. The job obviously became a real loss maker for us – and I would doubt that the customer would recommend our service. However, we did our best to rectify the issue as best as could and bore the costs for disposal and transport.
We wanted to mention this issue – to highlight that we do not only highlight the strong points and fun aspects of the waste services business. Waster will do our best to help customers and rectify issues when we face them.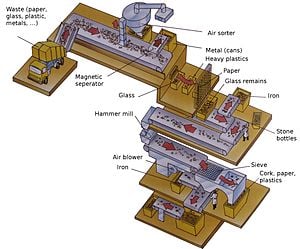 See our blog and media coverage for western Sydney in Blacktown waste services.
Waste collection Sydney: we have covered how landfills are the end destination for general waste in Sydney (and across Australian cities) and have discussed the increasing costs associated with disposal at landfill  – through government levies and shortage of landfill space accessible to our major metros.
In this blog we look at the alternative treatment of waste incineration – which is popular in many countries around the world.
Waster offers low cost and flexible (30 day rolling agreements – pay as you go) for waste and recycling services to small and medium Australian companies.
Check out our services, prices and options through our online waste shop – press the blue button!
Waste collection Sydney – can incineration be an alternative?
The metro area of Sydney currently does not utilise incineration of general waste – and currently favours landfill such as that at Eastern Creek (note medical waste disposal can be incinerated currently).
Historically Sydney relied on incineration of waste at two sites – in Pyrmont and also in Moore Park.
See a very interesting article on the Pyrmont incinerator here.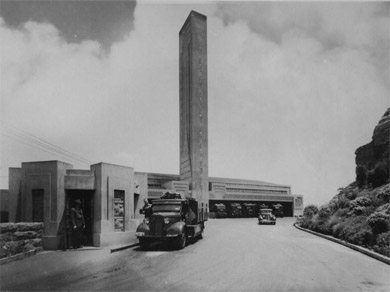 "The incinerator was operational until 1971. When it was decided to raze the stack, there was a push to preserve the building, just as a similar Burley Griffin-designed incinerator in Willoughby had been converted into a restaurant."
From Wikipedia: "Incineration is a waste treatment process that involves the combustion of organic substances contained in waste materials. 
Incineration and other high-temperature waste treatment systems are described as "thermal treatment".
Incineration of waste materials converts the waste into ash, flue gas and heat."
"Incinerators reduce the solid mass of the original waste by 80–85% and the volume (already compressed somewhat in garbage trucks) by 95–96%, depending on composition and degree of recovery of materials such as metals from the ash for recycling. 
This means that while incineration does not completely replace landfilling, it significantly reduces the necessary volume for disposal".
"Waste combustion is particularly popular in countries such as Japan where land is a scarce resource. Denmark and Sweden have been leaders in using the energy generated from incineration for more than a century, in localised combined heat and power facilities supporting district heating schemes. 
In 2005, waste incineration produced 4.8% of the electricity consumption and 13.7% of the total domestic heat consumption in Denmark. 
A number of other European countries rely heavily on incineration for handling municipal waste, in particular Luxembourg, the Netherlands, Germany, and France."
See our blog on waste removal business for update on Swedish incineration approach.
Could incineration make a return to waste collection Sydney?
In recent years there has been more discussion around building new incinerators – a proposal for Eastern Creek in Sydney's West has been covered in the papers with concern from local residents.
Quoting the Sydney Morning Herald: "The Next Generation NSW Energy from Waste Facility, proposed for Honeycomb Drive, Eastern Creek, will generate electrical power from uneconomic residue waste that isn't salvageable and which would otherwise be landfill."
As Sydney grows – this will likely be a debate that will reappear. See our recent blog on complaints against truck drivers and rubbish collectors in Brisbane rubbish removal.
See some ideas for the future of the sector in best waste management.
Conclusion:
Many countries around the world have chosen incineration as a viable waste management strategy and part of the future of recycling. This is of course of extra importance given the restrictions on exporting of recycling and waste to China (due to enhanced acceptance criteria).
Australian cities will need to come up with long term and viable recycling, resource recovery and waste collection strategies – that do not rely on export overseas.
See a blog on how organic waste can also produce energy.
See a short video below on why Sweden is so committed to incineration of waste – that they actually buy trash from other countries.
Waste management in Sydney Australia: we have all read about "disruption" impacting many traditional industries from of course taxis with Uber to SaaS based IT packages meaning the end of expensive mainframes and servers for companies. We cover in this blog some of the trends influencing waste management in Sydney Australia.
The world of waste management is seeing lots of new entrants every year – with ideas such as bin sensors, better truck routing etc – and even high tech ideas like huge piping sucking rubbish out or buildings!
As you will be aware from reading our regular blogs on all things waste and recycling – Waster (which has been referred to as the Uber of Waste) offers small and medium Australian businesses a real alternative in waste services – through flexible 30 day agreements, no hidden charges and excellent services standards.
You can arrange your services or simply check your existing pricing to ensure you are getting a good deal by pressing the button below:
Trends impacting waste management in Sydney Australia
Numerous trends related to improved information technology and the internet of things are coming together to enable improved service and efficiency in waste management in Sydney Australia and even globally. We cover some of the main topics that we see developing in 2019 and over the next few years as below:
Smart Bin sensors
The internet of things (which we hear so much about nowadays) is basically about applying internet connectivity to many everyday objects and of course bins are no different.
We are seeing smart uses of this technology such as in Melbourne where council bins in busy areas are having sensors attached that inform the collection company when the bin is full or even when it is full at an unusually early time of bin days – so they can plan additional collections. This trial commenced during 2015 and saw the purchase of a number of Big Belly bins which compact rubbish.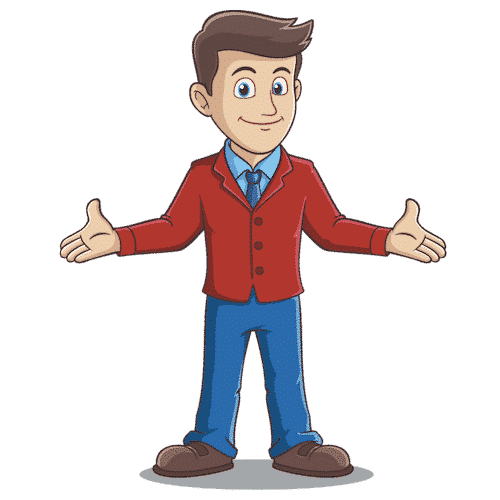 This is important when you consider that Melbourne street bins are estimated to collect c. 5,000 tonnes of rubbish each year. You can read more on these developments here.
Some councils in 2020 are even planning on fitting them to residential bins.
Truck tracking and improved fleet management software
Tracking and geo-location of trucks and where they are on their routes is greatly improved in recent years. When a customer calls asking where a truck is or if a collection has been missed – we now have greatly enhanced information at hand and can provide evidence as to when collections were performed i.e. at what time of day etc.
After all – we have all ordered a taxi through Uber – and are used to seeing when the vehicle is approaching!
You can see some more detail on fleet tracking technology here.
This technology is expected to continue to improve in next few years – and is already extremely accurate. With crowd-sourcing improving info all the time (think real time info of traffic jams etc) – we should see huge improvements in the next few years.
Bin weight monitoring – and checking when a bin is full.
If you have been using waste management in Sydney Australia and recycling services for any period of time you will know about discussions over bin weights or densities. With improved weighing scales on trucks – we can much more accurately record the average weight of bins and hence tailor pricing.
Some larger national customers have moved towards a bill by weight model – which whilst potentially increasing volatility of pricing from month to month – can help you reduce ongoing costs in certain circumstances.
Check out our recent article on tips for Adelaide rubbish removal which also apply to Sydney. Also see our blog on skip bins Sydney. At the bottom of this page we cover once off or infrequent rubbish pick up Sydney services for households.
Garbage Collection Sydney: Mr Waster was thinking about the old days this weekend – and one of these sayings that "things change less in a year than you expect, but more in a decade". As we are always working towards bringing technological and IT improvements to the realms of waste management (see blog on bin days) and recycling – to help improve customer service, we thought it would be a good idea to check out what garbage collection Sydney looked like not so long ago.
This means than new innovations and ideas are becoming necessary for our society to maintain or improve our recycling rates.
Check out our blog on smart waste solutions – which included Waster as one of the leading international players in the field. Proud to be the Australian representative!
Waster offers low cost, flexible waste services to small and medium Australian businesses – check out our services and pricing in our online waste shop today:
Garbage collection Sydney – a reminder of waste collection norms in years gone by
Check out the picture below: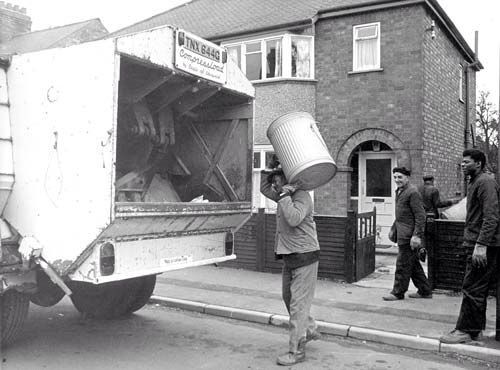 Whilst this picture was not taken in Sydney (I think it is from UK) it shows a number of things that were once common and are now seen as archaic – and highlight how far we have come!
– The bins had no wheels. This is one of the biggest changes in garbage collection Sydney. Just like suitcases, for some reason, no one thought to put wheels on bins until very recently! This article claims that wheely bins were not invented until 1968 – and even then it was only for use in a UK factory. We were close to landing a man on the moon but we had not invented bins with wheels! Note – wheels on suitcases were not patented until four years later in 1972.
– The bins were lifted manually to dump in the garbage truck – there was no robotic arm and disposing involved a huge amount of man power. Think how exhausting and dirty this work was for the men involved. Hard labour every day.
– A squad of men followed the truck picking up bins – as the driver drove ahead. I can remember as a kid how the truck would slowly drive down the street with men moving quickly behind it and throwing waste in the back. A modern truck has a maximum of two people – and usually one.
– All rubbish went in together – there was very little separation of waste and recyclables – for example, when was a cardboard recycling or yellow bin for commingled introduced at your house – see recycling Australia.
When we look at this – the saying "the past is a foreign country, they do things differently there" never seemed more appropriate.
Do you require waste bin collection or rubbish pick up Sydney services?
In Sydney and Australia – there tends to be a difference in waste management (i.e. ongoing bin collections for businesses) and a one off or short term rubbish pick up Sydney service.
Many people call us when they have moved house – or even just had a big party or function at their house and require a rubbish pick up Sydney service.
In this instance – when it is a one off service – our regular bin collections are not usually most appropriate.
Regular bin services are much more suitable for ongoing business collections as there is work required in setting up an account, performing a site inspection for health and safety access – and delivering bins.
In many instances a rubbish pick up Sydney service can be best provided by a couple of people in a small van or ute.
We often recommend people in Sydney contact a reliable operator such as 1300 RUBBISH – who have excellent reviews and specialise it this exact type of service.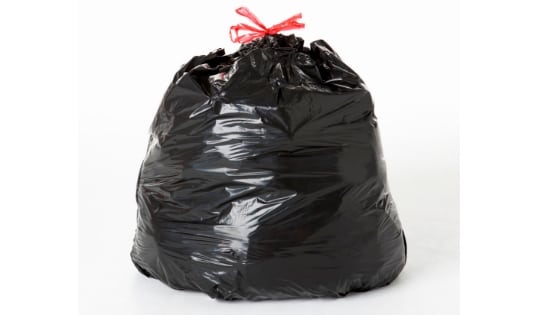 Alternatively – we often suggest you visit a local waste transfer centre – where items like cardboard can often be dumped for free. See our blog on tips near me here.
Conclusion:
The past is a foreign country – they do things differently there – and that is certainly the case as regards commercial garbage collection Sydney – from the trucks that were used to even the simple idea of wheels on bins.
Things have changed lots – with the input of Information Technology and a new focus on recycling.
Check out our other blogs on biogas or plastic roads for more info on the latest ideas behind commercial garbage collection Sydney.
Waste management Western Sydney – is it any different in the West?
People are often surprised to find out that the demographic heart of Sydney metro is somewhere near Parramatta.
For anyone who lives in a Western Sydney waste disposal area – Parramatta is not even that far west!
If you run a business in the western suburbs of Sydney – anywhere from Penrith to Blacktown, Campbelltown etc – can you also arrange your waste management western Sydney waste disposal services through Waster?
The answer is of course yes!
Waster provides flat pricing all across Sydney metro regions – this means that when you check our online waste management shop – the prices also apply for waste management western Sydney.
So whether you are in Fairfield, Penrity, Londonderry, Mulgoa, Camden, Macquarie Fields, Campbelltown, Liverpool, Cabramatta, Prospect, Bankstown, Granville, Parramatta, Seven Hills, Bauklham Hills, Castle Hill, Roverstone, Mount Druitt, Blacktown, Holsworthy, Bankstown, Auburn or Hawkesbury – Waster is ready to help you with waste management western Sydney services.

For western Sydney waste disposal facilities that are open near your location – you can check out our resources listing of tips near me.
Western Sydney waste disposal facilities – open to the public and also to commercial businesses include – SUEZ Seven Hills, Suez Auburn, Suez Wetherill Park and Suez Eastern Creek.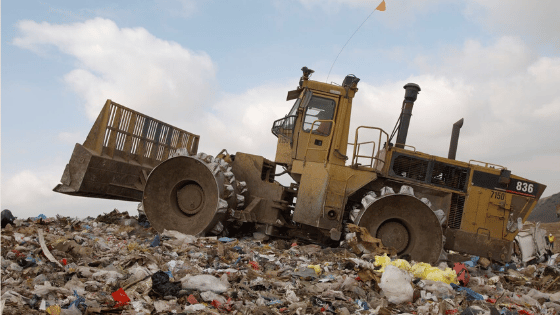 Do we also provide Blue Mountains Bin collections?
Most people regard Sydney as stopping somewhere near Penrith – but of course – Waster is a national operator and so also provides Blue Mountains Bin collection for businesses.
Depending on location – we can extend Sydney waste management pricing to many areas in the Blue Mountains bin collection area also – please contact us and we will confirm pricing and service dates.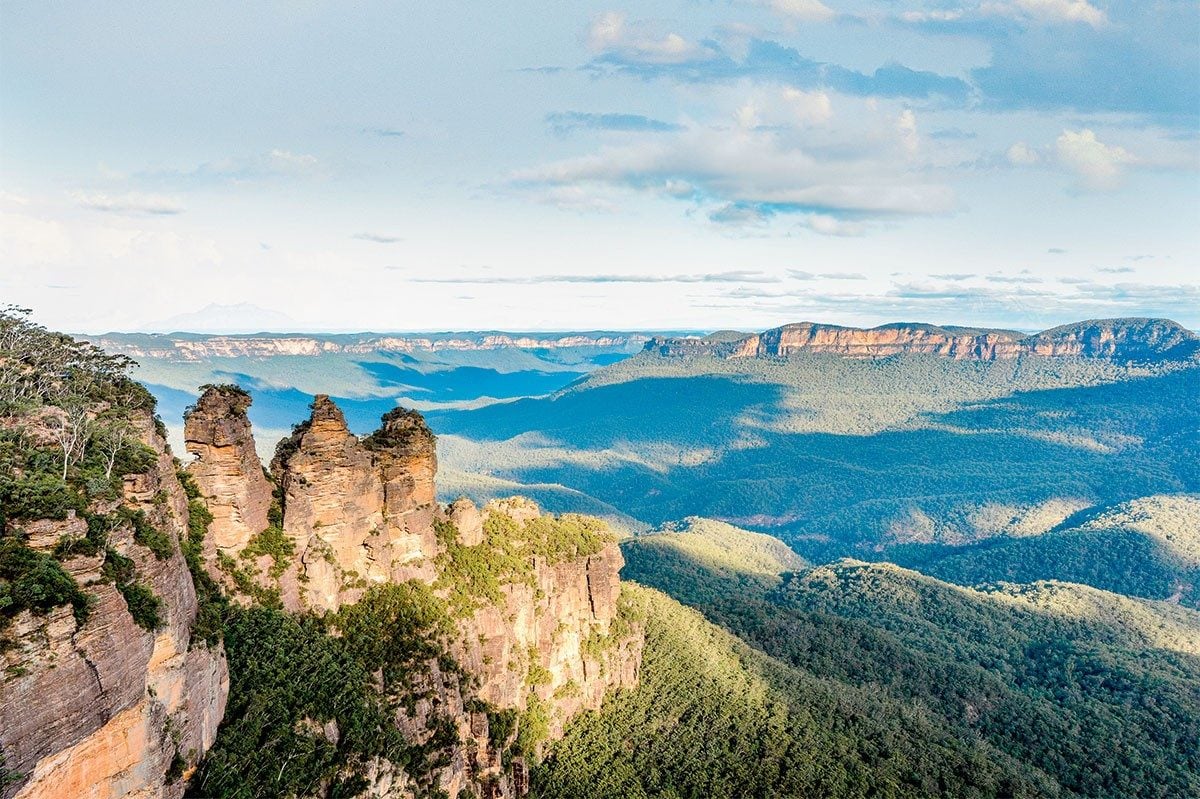 If your business is located on the Blue Mountain bin services areas such as the suburbs below – we will likely be able to help your business:
Bell, Blackheath, Blaxland, Bullaburra, Faulconbridge, Glenbrook, Hawkesbury Heights, Hazelbrook, Katoomba, Lapstone, Lawson, Leura, Linden, Medlow Bath, Mount Irvine, Mount Riverview, Mount Victoria, Mount Wilson, Springwood, Sun Valley, Valley Heights, Warrimoo, Wentworth Falls, Winmalee, Woodford.
Give us a call and we will be happy to help!
Sydney waste services: As it is that time of year today – at the beginning of yet another financial year for your business –  we ask the question – have you received your up-rate letter yet from your supplier of Sydney waste services.  We have spoken to many waste customers who have received their price increase notification already – however, they have not been told how much it will be.
---
>>Download Now: Free PDF Business Owners Guide To General Waste Bin Services
---
Very often – a price change notification can be a bit of a shock – especially if you have signed a long term lock in contract for your waste services. In many of these waste contracts – your supplier can unilaterally increase your waste collection and recycling charges. Of course – in some cases, an increase in waste levies (how much it costs to dump at landfill), the ongoing recycling crisis – or simply very heavy bins may explain any price increase. However, in some cases, you may just be being charged too much!
The notification was attached to the bottom of their May invoice (received in early June) and said something like "we will increase your rates from 1st July but can not tell you by how much – the next thing you will know is when you receive your July invoice in early August".
Many people have already expressed to us that they see this format of rate increases by Sydney waste services suppliers as leaving a lot to be desired.
Let's be honest – many waste companies also do not know what the rate increase will be from landfills and recycling plants until after 1 July. We cover below – what you should know and consider.
Why would Sydney waste services rates increase?
The reason generally given by waste companies as to why your rates are increasing is that they are "passing on costs" and their is some truth in this assertion. For example, in Sydney waste management metro region, the EPA waste levy on waste disposed of in landfill has increased on 1st July 2019 from $138.20 per tonne to $143.60 – a quite considerable increase. You can find links to the NSW EPA levy details through our waste resources page.
We published an introduction to Waste Management Sydney in a previous blog that you can find here. We also cover an intro to saving money on Waste Management Canberra.
There will also be cost increases due to changes in inflation (CPI) and other cost increases such as increases in landfill gate rates – i.e. the cost to actually dump the waste at the tip (you may not be aware but even Sydney waste services companies have to pay to dump the waste at the landfill).
One thing you will notice however, is that you never receive a reduction for increased efficiency, business improvements etc or long term customer loyalty. The price changes always seem to go one way.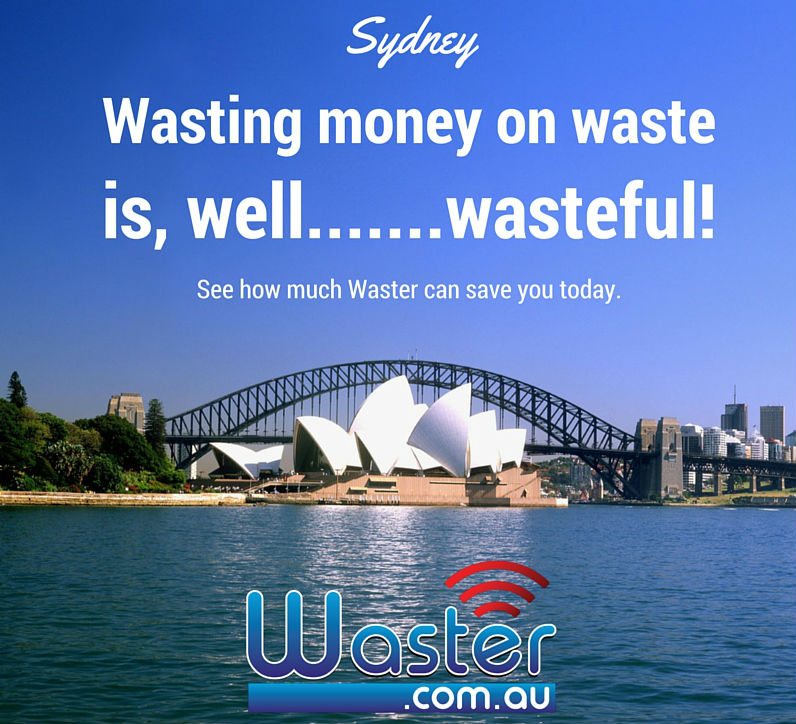 How much will your rates increase for bin collections and disposal?
Each waste company is different but we are seeing reported rate increase of c.10% for some clients – on already expensive services. These rate increases could also be your second increase this year i.e. you may have been increased on 1st January also.
Note: rate increases are very important to your bottom line in areas with high waste costs such as waste services Wollongong.
Update: Sydney businesses should maybe consider themselves lucky in comparison to rubbish removal Adelaide customers who will likely receive two uprate letters in quick succession this year.
How can Waster assist your business with waste services and recycling in 2020?
Waster.com.au was founded to offer a smart, online, customer focused alternative in Sydney waste services to small and medium businesses. Our rates as published in our online shop will not increase on 1st January. You can see our article on Sydney recycling and the potential to get rebates for new equipment.
Our 30 day flexible contracts mean that customers are never locked into long term contracts and hence are not powerless to large rate rises. If you simply want a no obligation comparison to your current provider – you can get one (with a guaranteed 24 hour turnaround). This will show you exactly how much you can save if you become a Waster! See our blog on rubbish removal Hobart.
Browse through our waste management shop – to see how much you could save by moving to a flexible plan at Waster.
Sydney Waste: In this blog post we will cover a brief overview of the waste services sector in Sydney, New South Wales as well as argue that smart commercial and industrial businesses in Sydney metro region should move to flexible waste contracts, as opposed to the older style, multi year contracts running for two to three years (and of course rollover clauses).
We have covered an introduction to Waster's service offering in Sydney waste management in a previous blog post on Waste Management Sydney. You can also check out some of the informative blog posts we have written recently such as Rubbish Removal Sydney, waste disposal in Sydney and the recent annual uprate letters for Sydney on 1st July.
Why you should consider a flexible Sydney waste agreement.
So much of modern business, particularly the IT sector is moving to a monthly subscription model for delivery of services (known as SAAS or "software as a service" in the world of IT). This disruptive trend is affecting nearly all established industries from Uber in Taxis to Airbnb in the vacation / overnight stay market.  What these new entrants are proving is that large companies as well as small businesses and consumers can receive much greater value, as well as better service and lower costs by procuring services on a flexible month to month basis.
You can read an introduction to Waster's approach to delivering online garbage collection in our blog covering the subject.
You can also see an articles on he benefits of an online model in our rubbish removal Perth blog post or here at waste bins Sydney.
Benefits of flexibility
The benefits for your business of moving to a flexible month to month waste supply basis are numerous. They include the following:
A. Incentive for supplier to pay attention to rising costs. When a customer can leave a contract by supplying 30 days notice, there is a clear incentive for a Sydney waste company to keep a close eye on their pricing structure and value offered to customers. Prices rising above the market are a sure way to risk the loyalty of your existing customers. The waste industry has seen twice annual price rises in recent years by numerous operators. This would not be sustainable under a flexible contract basis.
B. No incentive to push through hidden costs in the small print. When a contract can be cancelled at any time, there is no incentive for a waste company to push through small costs such as site fees, rentals, delivery charges, admin fees, environmental fees or any other unexpected charge.  These charges are only possible when a customer is locked into a long term contract.
C. Incentive to improve customer service: Sydney waste service providers have not been famed for their attention to customer service. A long term, restrictive contract has not incentivised them to invest in modern customer service requisites such as help centres, online assistance etc.
D. An end to the dreaded rollover clause. As you may be aware the rollover clause traditionally worked by locking customers into an extended period on the same terms as the original contract (unless they advised their supplier of an intention to leave during a specific time window). You should read our article on waste management Melbourne for an introduction to rollover clauses, and how they have changed in recent years.
E. An ability to match your Sydney waste services to your business needs. We know that businesses change over the years and hopefully for the better through growth and new sites etc. Waster certainly has aggressive growth targets over the next few years. By signing a long term contract you can find yourself locked into an agreement that no longer suits your business. For example, if your business grows, you would hope to get lower prices due to volume discounts etc.
F. An ability to implement improved recycling performance by following a waste management plan. A business can seek to reduce their costs, whilst boosting recycling through implementing services such as cheap cardboard collection, commingled recycling etc. Generally making changes of this nature will also be accompanied by health and safety improvements also.
Conclusion:
Whilst this listing is by no means exhaustive. It highlights the benefits that can be obtained by moving to a flexible month to month basis for your Sydney waste services. If you can think of others you should certainly contact us. Check out our article on Sydney recycling here.
Waste services Sydney 2020: As a hard working Sydney business owner, organising waste management and recycling services is probably one of the last things on your mind. After all you have to focus on growing your business and satisfying customers for your business to succeed. However, spending a little bit of time thinking about your garbage collection can significantly reduce your costs.
The economy in early 2020 – is certainly tougher than it has been for quite some period of time – what with house prices declines, China turning away Aussie coal – and general instability.
Ever increasing costs of doing business such as power, water, and waste services – mean that it is more important than ever to put some focus on boosting recycling and reducing waste services Sydney costs for your business as much as possible.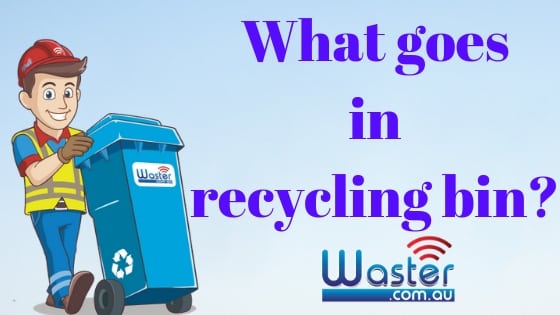 We have all heard horror stories about waste providers rolling customers into new contract extensions without them realising it and prices increasing year after year. Your business can not really afford constantly increasing prices in the current uncertain economy. The good news is that this can easily be avoided.
You can check out all our prices and services in our online store for wheelie bins Sydney by pressing the button below – so you can organise your flexible service today – simply press the blue banner at the top or bottom of this page – and you can check all the prices for any type of waste services Sydney or recycling collection.
Waster provides an alternative for waste services Sydney
We founded our business to be completely different from the established waste services Sydney providers – i.e. who focus only on the big customers and seem to not care too much about the SMEs. See our blog on how new tech is changing waste collection.
Waster offers a great alternative to traditional waste management companies in Sydney for the following reasons:
– We publish online pricing – you can check out our online pricing in our waste shop and be confident that this is the price you will pay. The only instance where this pricing is not applicable is in the instance where your bin is exceedingly heavy like for a fruit business, food production etc.
If you have a larger business or seek to bundle a number of waste services Sydney – we will of course be happy to discuss pricing with you! Check out our blog on being a zero waste cafe in 2020.
– Our services are on flexible 30 day agreements so you do not need to sign long term contracts. When you can cancel on 30 days notice, you do not need to worry about increasing rates or rollover clauses etc.
We are so confident in our waste services Sydney that we provide a guarantee in this regard:
Our waste services Sydney guarantee – if you are unhappy with our service for any reason – you can cancel at any time on 30 days notice. You will never be locked into a service that does not work for you. 
– We do not have hidden extras – i.e. we do not charge you unexpected fees such as rentals, site fees or environmental fees. The price you see is the price you pay. We enable easy payment by direct debit and simple waste invoices.
We work to remove extra fees as much as possible – so we can keep your costs low. This never impacts on our commitment to excellent services standards.
Our price match guarantee – we will match any written or emailed "like for like" quote for the services as described above. You can be confident that you are receiving excellent pricing from Waster as well as excellent service.
– We do not operate a rep model – we conduct our services online so we can keep your costs low. You can see the bin size you want online and book with confidence.
At the end of the day – you do not require a rep to visit you to accept that you need a bin. We discuss alll options with you on the phone – with a commitment to increase your recycling and reduce costs from Day One.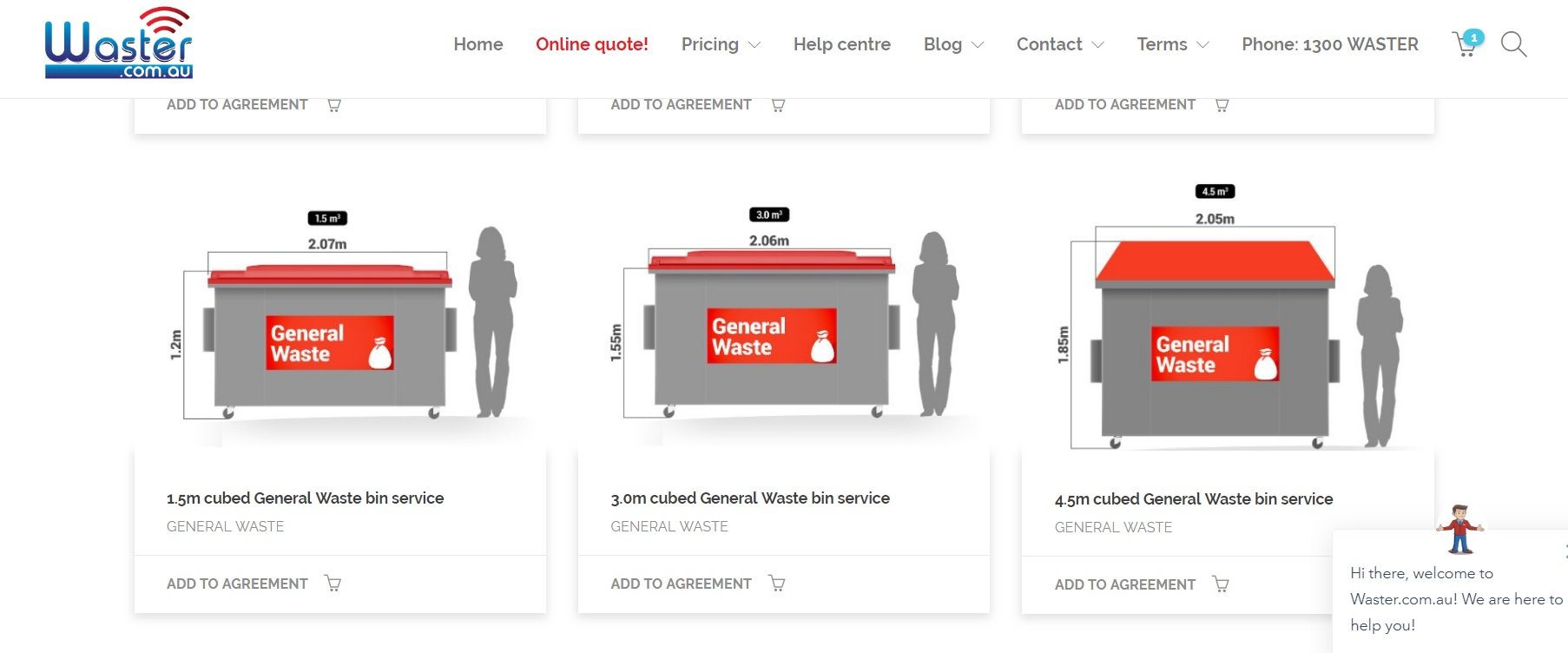 Check out a longer blog we posted on a step by step guide to saving money for Sydney waste management. Also, see our recent blog on secure document destruction Melbourne.
We cover all of Sydney – from Burwood recycling bins to Penrith general waste.